CLOTHESLINE CANTERBURY BANKSTOWN SYDNEY
There is no denying that
Canterbury-Bankstown Sydney's
progressive growth throughout the years has catalysed the sprouting of buildings and apartment complexes alongside quaint traditional homes found throughout the city.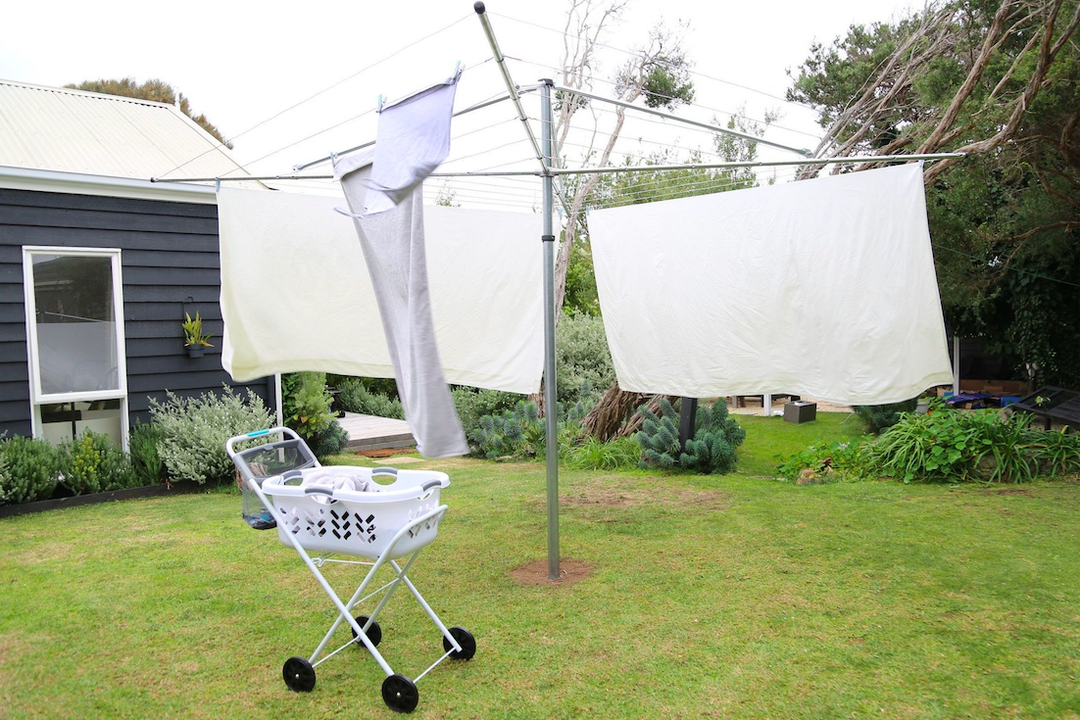 All of the real estate development equate to a growing number of office goers and students alike, there is a constant need for ingenious methods of drying laundry and the trusty old clothesline for your Canterbury-Bankstown home will always be the champ when it comes to this very task.
This brings us to the kind of home you live in, there is a big chance that your home is a typical detached type, cozy apartment, cottage, or a studio.
Even townhouses are a commonplace in Canterbury-Bankstown, given that fact, we can guarantee you that there are a lot of options too choose from without sacrificing both aesthetics and functionality of your clothesline.
Selecting the best form factor of clothesline in Canterbury-Bankstown Sydney is largely dictated by the amount of clearance available in the space you are looking to turn into a clothes drying section (inside or outside of your home).
To give you an idea, we recommend at least 12 to 13 metres of drying line space per person and if your family is bound to grow in the years to come, might as well consider getting a larger one than you presently need .
Long story short, rotary clotheslines in Sydney are recommended for small to large families, the other designs like fold-downs, retractable, portable, and ceiling airers are all variable by capacity so you are not limited to having too much or too little drying space.
What to Look For
Normally there are only three reasons for purchasing an airer, it's either you are moving to a new home, the old one needs replacing, or you just need a larger capacity model.
Save for damage caused by catastrophic weather and other accidents, people rarely (if ever) look into buying a clothesline because these single-purpose devices last a very long time mostly if you acquire one that is made by reputable brands like Austral, Hills, Daytek, Eco, or Sunbreeze.
This means you have to carefully consider a few key aspects of your airer before you pull the trigger on that shiny new Hills hoist.
Key Features You Need in a Clothesline:
Simple, convenient design

Durable and corrosion resistant frame

Adequate space between lines

Heavy duty caster wheels
It is not too hard to find a simple and conveniently designed clothesline, it is a matter of preference yes but if you want your airer to last for years or even decades then you should choose a model which has less bells and whistles which will eventually break down.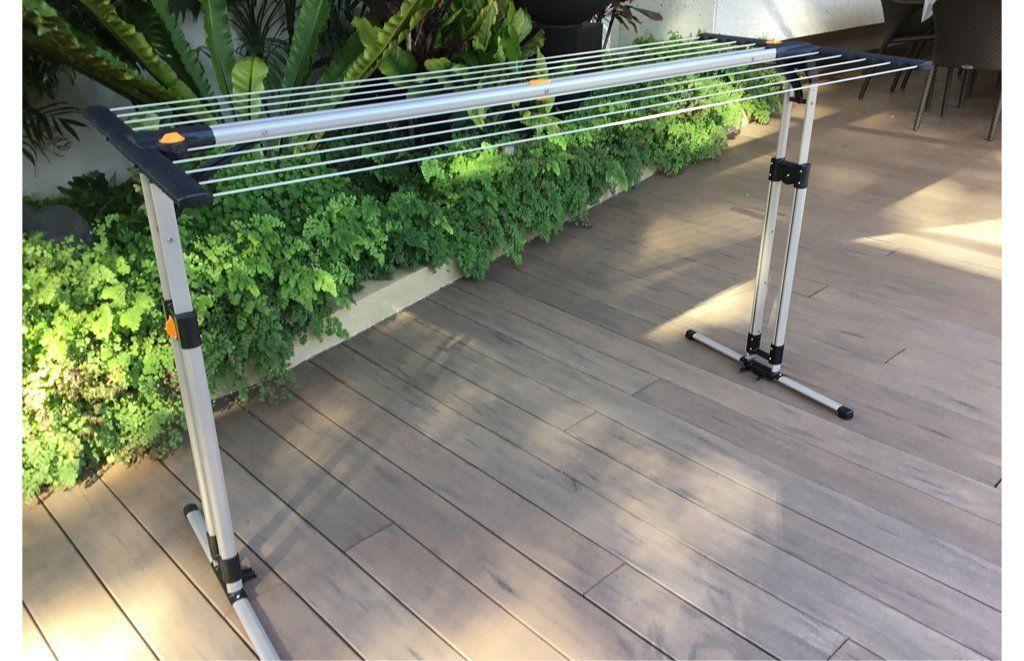 While manufacturers keep on outdoing each other with clotheslines that have more features in order to woo buyers, that does not always mean that they are putting out products that are better than the older ones.
It is a classic case of diminishing returns, just because it is more expensive and does a whole lot more does not mean it is the best.
This brings us to build quality, frame materials and the best type of metal for a typically warm and humid place like Canterbury-Bankstown.
Since it does rain quite a bit in Canterbury-Bankstown and the sunlight can get quite intense for a certain period through the year, you will want an airer that can withstand the hard fluctuations in temperature mostly if it is installed outdoors.
We suggest opting for stainless steel or aluminium since with these metals, you can basically rule out corrosion for long periods of time.
You can get by with the typical galvanised steel that is powder-coated paint and the solid overall structure it provides means you do not have to worry about being careful with overloading it unlike with aluminium ones.
The last thing is, caster wheels, if you are eyeing a portable clothesline and think you need to move the location of your airer quite a bit for your clothes to catch the sun then you must get one with casters, otherwise, an ultra light and ultra portable model like the Hills 170 or 120 is more than enough.
Portable or Indoor Clothesline Top Picks for Canterbury Bankstown
Retractable Recommendations for Canterbury-Bankstown
Rotary Clothesline Best Sellers in Canterbury Bankstown
Clothes Hoist Recommendations 
Canterbury Bankstown
Fold Down Clothesline Best Seller For Canterbury Bankstown
Service Area for Canterbury Bankstown
Here are the 
Canterbury-Bankstown
suburbs that we service:
Bankstown
Bass Hill
Belmore
Birrong
Campsie
Canterbury
Chester Hill 
Chullora
Clemton Park
Condell Park
Earlwood
East Hills
Georges Hall
Greenacre
Hurlstone Park
Lakemba
Lansdowne
Milperra
Mount Lewis
Padstow
Padstow Heights
Panania
Picnic Point
Potts Hill
Punchbowl
Regents Park
Revesby
Revesby Heights
Roselands
Sefton
Villawood
Wiley Park
Yagoona
We offer a full outdoor clothesline installation service to all Canterbury-Bankstown  residents for all models of clotheslines and washing lines.
We also have a clothesline removal service available for those requiring the removal of an old clothesline in addition to their installation.
The clotheslines that we install include:
Foldown Clotheslines: both wall mounted and free standing

Rotary Clotheslines: both fixed head (traditional Hoist style) and folding head (removable)

Retractable Clotheslines
What Our Customers Are Saying