9 Awesome Clothesline for Apartments and Small Homes
Dreaming of a convenient, space-saving solution for drying laundry in your small apartment or home?
Awesome compact clothesline for apartments and small homes are here to revolutionise your laundry routine...
...and make the most out of your limited living space.
Say goodbye to bulky drying racks and hello to a world of convenience, customisation, and eco-friendliness.
Short Summary
Discover the best compact clothesline for apartments and small homes, featuring retractable, foldable and wall-mounted designs.

Benefit from UV and rust resistant materials plus adjustable height & tension systems to customise your drying experience.

Enjoy space saving solutions with an eco friendly alternative that offers convenience & real life user experiences of sturdy lightweight design.
Innovative Designs and Materials
Small clotheslines are designed for space optimisation and also incorporate materials and features to enhance their functionality.
Some key features include:
UV and rust-resistant materials for durability

Adjustable height and tension systems for customisation

Easy assembly and disassembly for convenience

Lightweight and compact design space efficiency
These features make compact clotheslines, such as an outdoor drying rack, a versatile and practical solution for drying clothes in any space.
Making them great options for those who live in apartments, condos, studios, or just about any small home.
UV and Rust Resistant Materials
The durability and longevity of clotheslines come guaranteed with the use of UV and rust-resistant materials...
...ensuring the same material construction for both indoor and outdoor use.
These materials ensure that your clothesline remains functional and effective, whether it's installed indoors or outdoors.
By investing in a high-quality, durable washing line, you can be confident that it will stand the test of time.
Adjustable Height and Tension Systems
A tailored drying experience is achievable with the adjustable height and tension systems in clotheslines which enable users to:
Alter the height and tension of the clothesline to suit their needs

Make it more comfortable to hang clothes

Ensure lines remain taut to support the weight of laundry without sagging.



This level of customisation ensures that your small clothesline caters to your specific drying requirements and preferences.
Installation and Maintenance Tips
Knowing the appropriate installation and upkeep techniques is crucial for getting the most out of your clothesline apartments and small homes.
Your clothesline will last a long time and work exceptionally consistently if you carefully choose an ideal position...
...and persistently take care of maintenance chores.
By following these recommendations, you may keep your clothesline functioning at its highest level while also extending its lifespan.
This dedication to appropriate maintenance will result in long-term gains in the performance and dependability of your clothesline.
You can read more about how to install a clothesline here.
Choosing the Right Location
It's crucial to consider a number of significant aspects when deciding where the ideal site for your compact clothesline should be chosen.
These considerations include determining how much sunlight a place receives, maintaining proper wind circulation...
...guaranteeing easy accessibility, and adhering to local laws.
There are many advantages to choosing an optimal site for your clothesline.
It improves the overall efficacy and efficiency of your clothesline and saves a significant amount of time and energy when it comes to drying your laundry.
In summary, where you place your clothesline can make a big difference in how well it works and how much time you spend doing laundry.
To ensure the functionality and durability of your clothesline, maintenance is key.
Regularly wipe down the lines with a damp cloth to remove any residue and clean stains or mildew with mild detergent or vinegar.
Taking proper care of your clothesline will extend its lifespan...
...allowing you to relish in the benefits of a reliable, space-saving drying solution.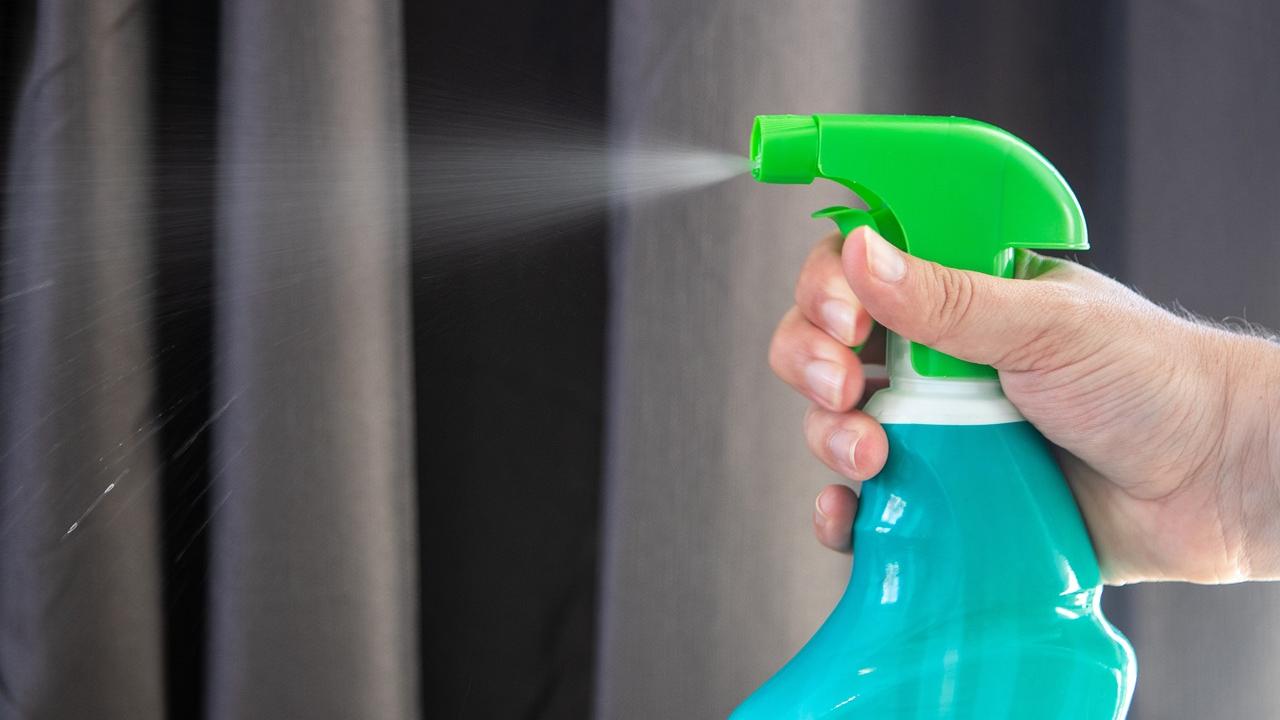 Benefits of Using a Clothesline in Apartments and Small Homes
People who live in smaller homes, such as apartments and condominiums, can benefit greatly from small clotheslines.
They solve space constraints and promote a more sustainable way of living as a space-saving and environmentally responsible alternative...
...to traditional drying methods.
These characteristics make compact clotheslines a practical and environmentally beneficial choice for small living spaces.
Every inch of space is precious in small homes and apartments.
The use of compact clotheslines allows for the maximisation of available outdoor space...
...enabling laundry drying without occupying valuable floor or wall space, ultimately helping to save space.
Using a small clothesline not only allows for efficient clothes drying but also helps keep your living area free of clutter and well-organised.
It is more environmentally friendly to use compact clotheslines instead of electric dryers because it uses less energy and emits fewer gases.
Making the decision to air-dry your clothes not only reduces your energy costs...
...but also contributes to the advancement of a more sustainable and ecologically responsible future.
Making the decision to use small clotheslines saves money.
It also has a big impact on the health of the environment.
Making this choice is a concrete step towards living a more environmentally friendly lifestyle and lowering your carbon footprint.
Recommended Accessories for Your Clothesline
Keep Peg Stainless Steel Sock Hanger
A highly calibrated spring tension is used in the Keep Peg Stainless Steel Peg Airer and Sock Hanger to securely hold your garments.
This sock hanger is incredibly tough because it is made entirely of stainless steel, from the frame to the pegs.
The Keep Peg Stainless Steel Peg Airer and Sock Hanger ensures a long-lasting investment that will stand the test of time...
...and offer good value for your money.
Hills Premium Soft Grip Clothes Pegs
The excellent Hills Premium Soft Grip Clothes Pegs are the only option when looking for top-quality clothes pegs.
These pegs will surely live up to your expectations thanks to their strong stainless steel spring, durable plastic construction...
...and comfortable soft grip handle.
These Hills Premium Clothes Pegs guarantee a long lifespan because they are not only easy to use but also incredibly sturdy.
Top Small Clothesline for Small Spaces
Small spaces benefit greatly from indoor clothes lines, such as retractable clotheslines.
These small, wall-mounted lines can be easily installed on balconies or walls and extended when needed.
Out most recommended retractable clotheslines for small homes are:
Hills Cordomatic Retractable Clothesline

Hills 5 Line Retracting Clothesline

Brabantia Retractable Clothesline
Once your clothes are dry, simply retract the line to free up space.
Apartment dwellers will find this laundry room space-saving solution a practical and discreet method for drying large wash loads of laundry.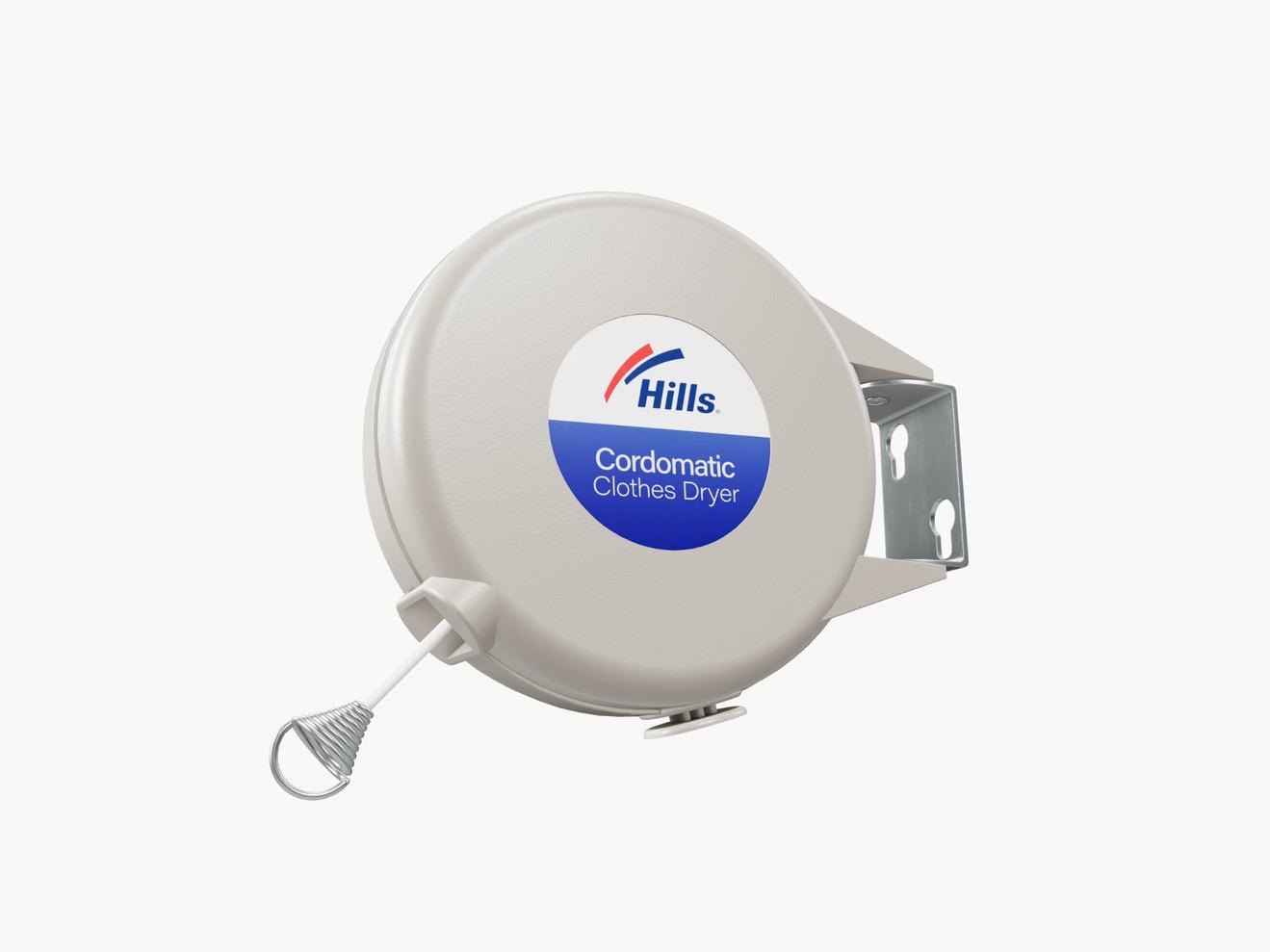 Compact and space-saving clothesline perfect for tight spaces.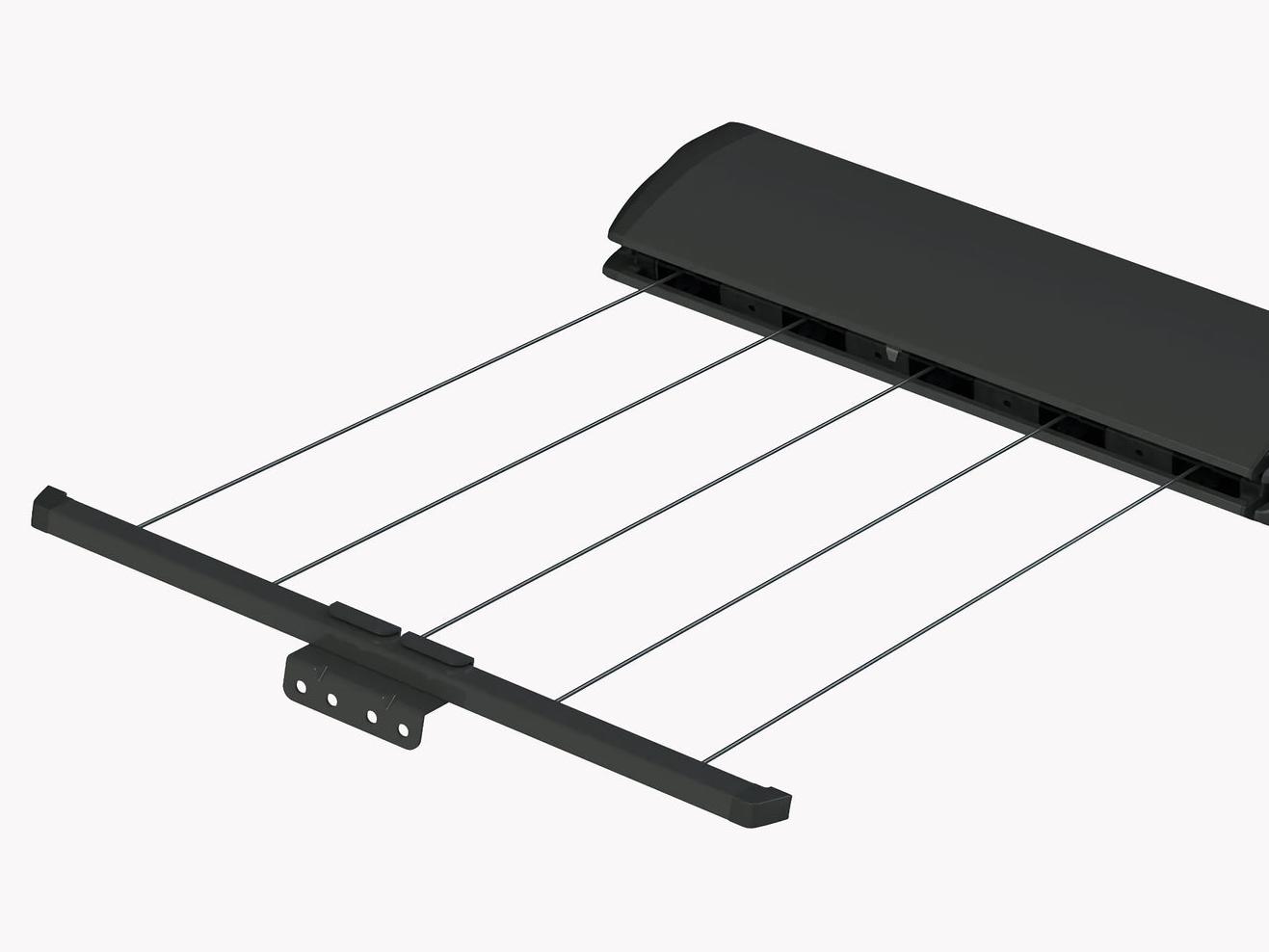 Ideal choice for families seeking a convenient clothes drying solution in small homes.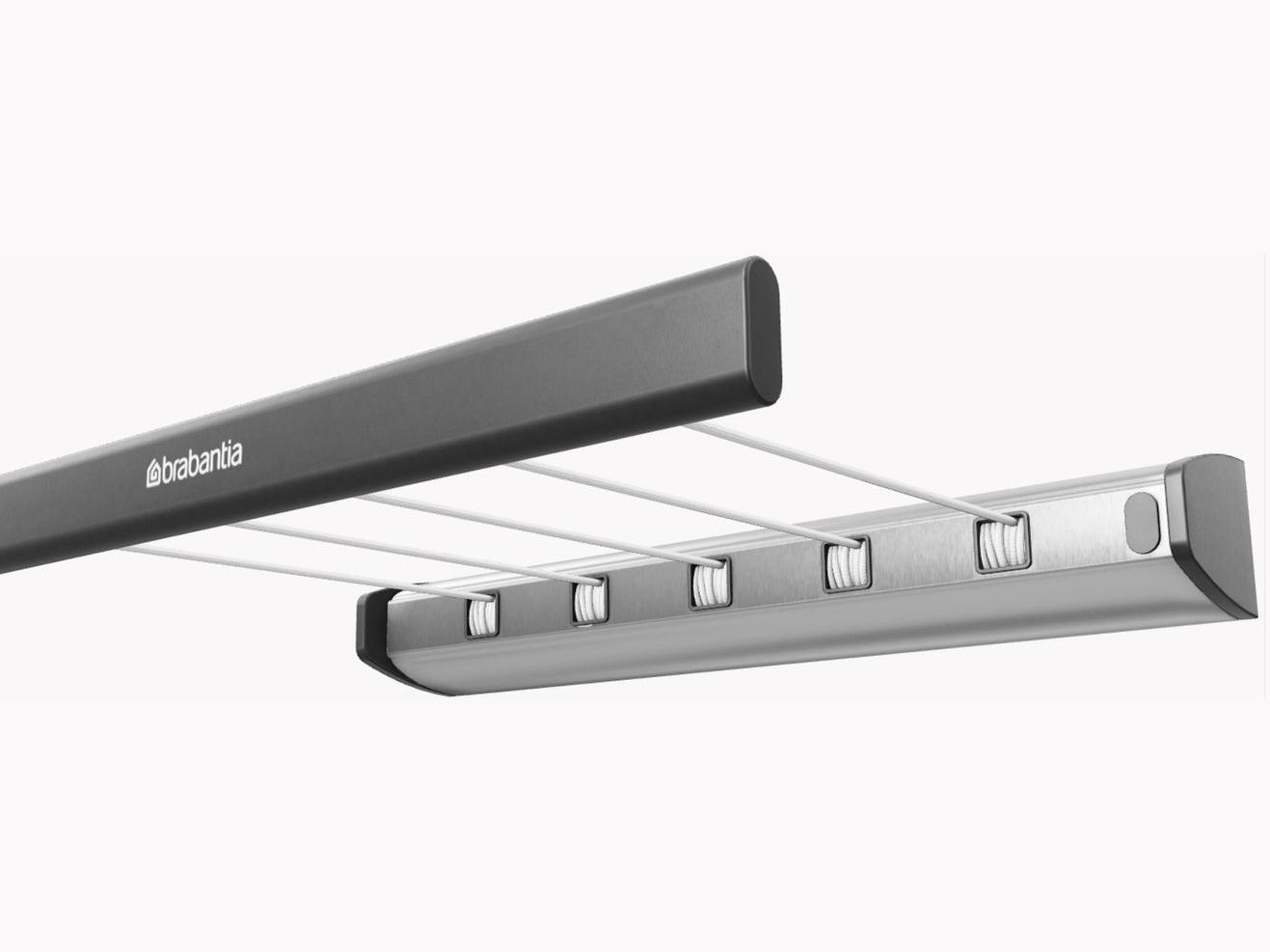 Compact design and brushed steel finish for utmost aesthetic appeal.
Drying laundry in tight spaces becomes versatile and manageable with foldable clothes airers.
They provide ample hanging space for your clothes and can be easily folded and stored when not in use.
The best compact foldable or fold down clotheslines are:
Hills Mini Clothesline

Eco Unit Clothesline

Austral Indoor Outdoor Clothesline
This makes them perfect for those living in small homes or apartments who need a drying solution that doesn't take up valuable floor space.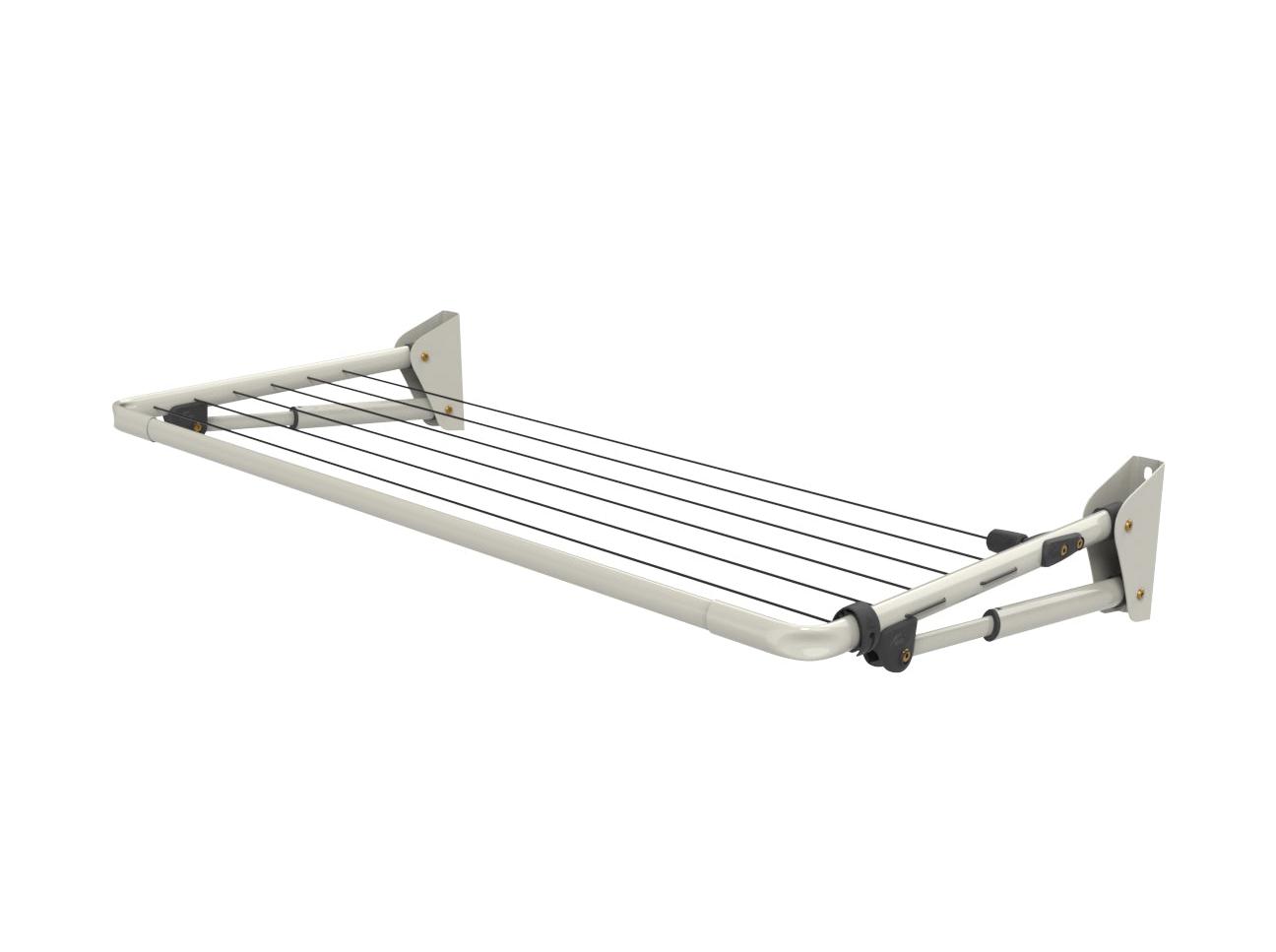 A space-saving solution for bathrooms, garages, laundries, and courtyards.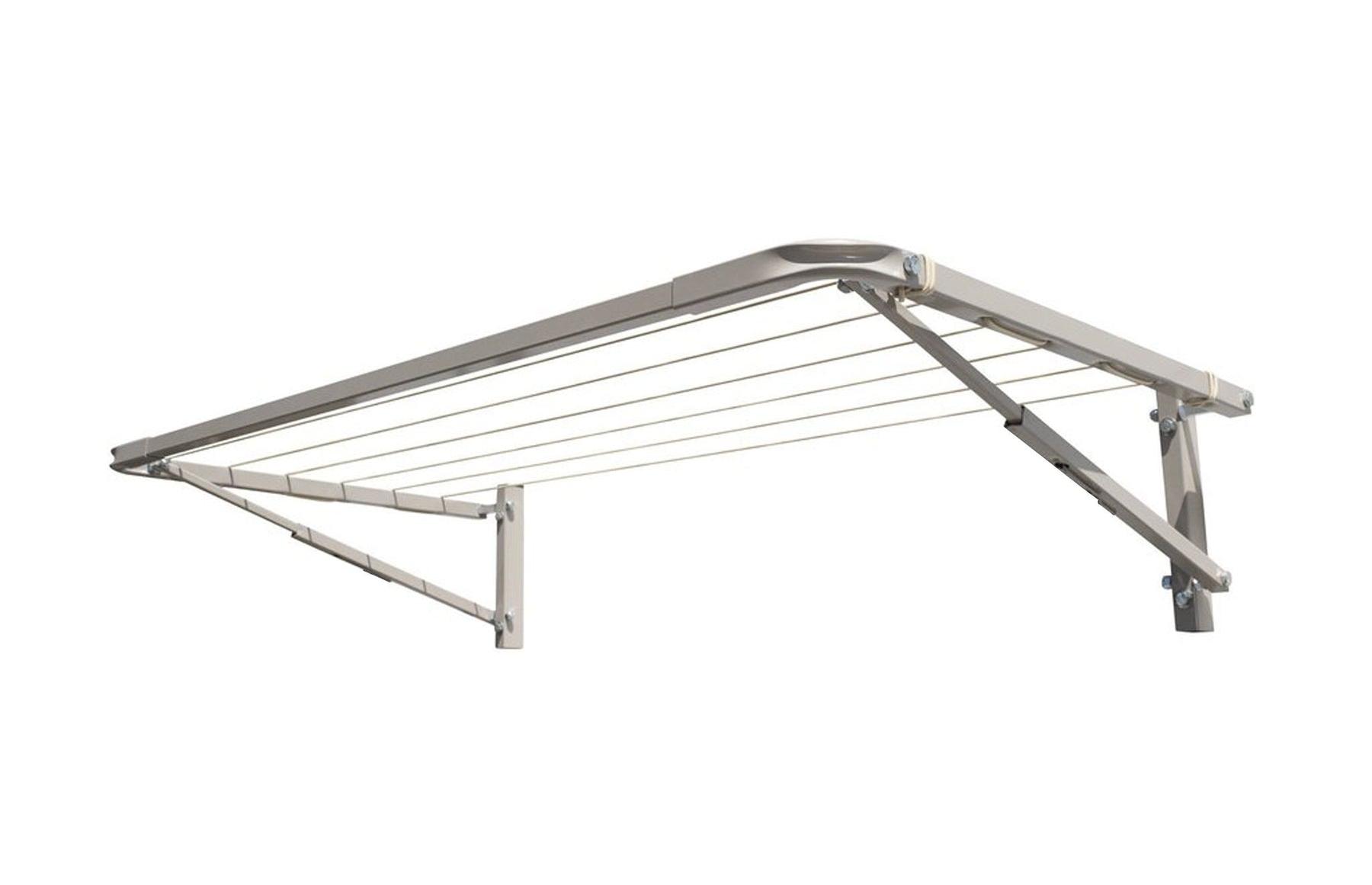 Compact design that provides ample drying space, making it ideal for singles and couples.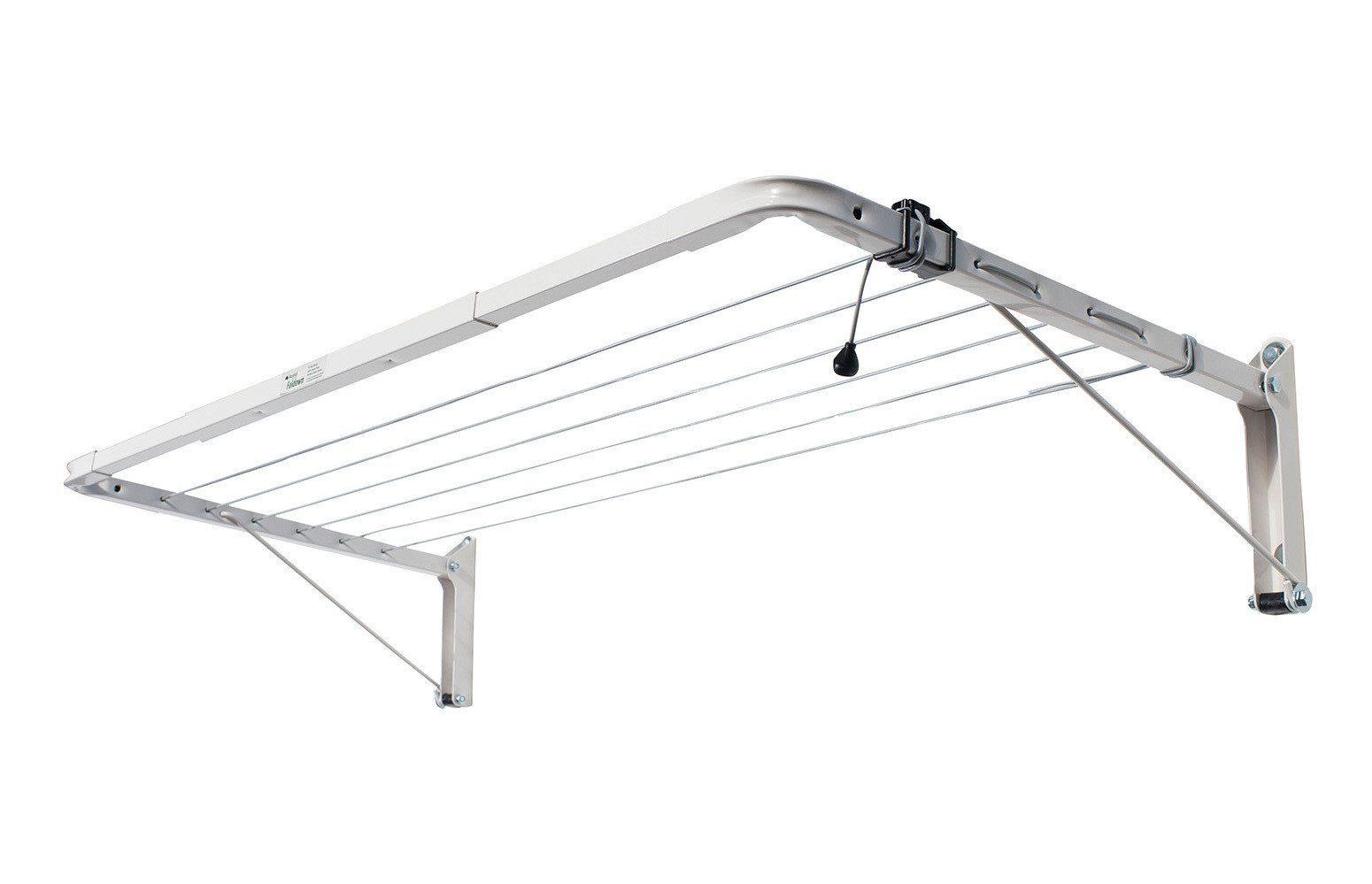 This clothesline efficiently dries a lot of clothing due to its well-spaced lines.
Ultra Space Saving Wall Mounted Clothesline
Ultra space saving wall mounted clotheslines are a convenient and space-efficient choice for those dealing with minimal floor space.
They can be easily installed on walls, making the most of vertical space without impacting your living area.
Our favourite ultra space saving wall mounted clothesline models are:
FoxyDry Wall

Artweger Ruck Zuck Wall Mounted Clothes Airer

FoxyDry Wall Plus
These are ideal options for compact living spaces that require an effective yet unobtrusive drying solution with ease of use and smart designs to make the most out of any space.
Their modern-designed clotheslines can also play a big role in making or breaking your home's aesthetics and you can't go wrong with any of these!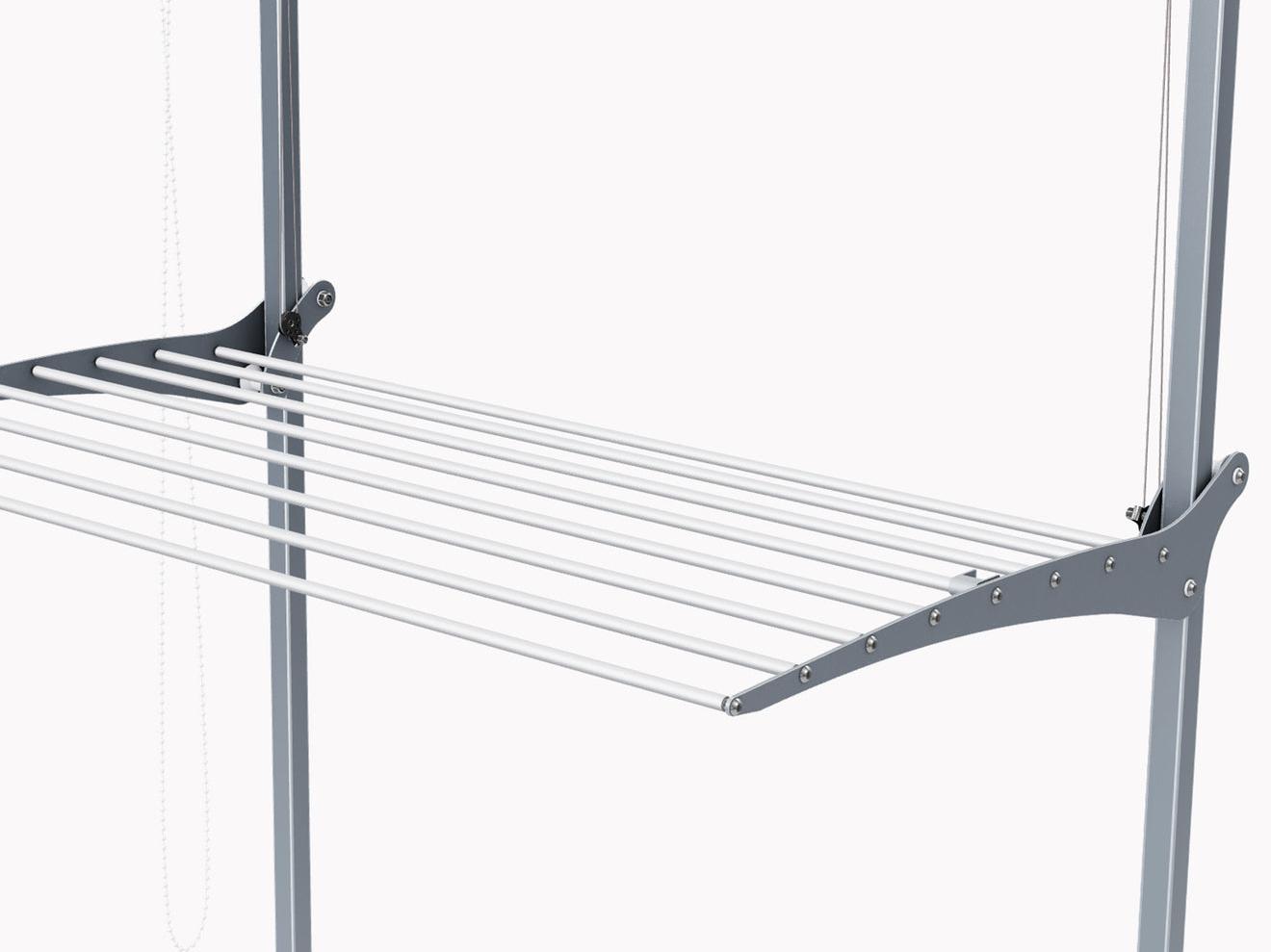 Designed for users of varying heights and to maximise the drying area in your home.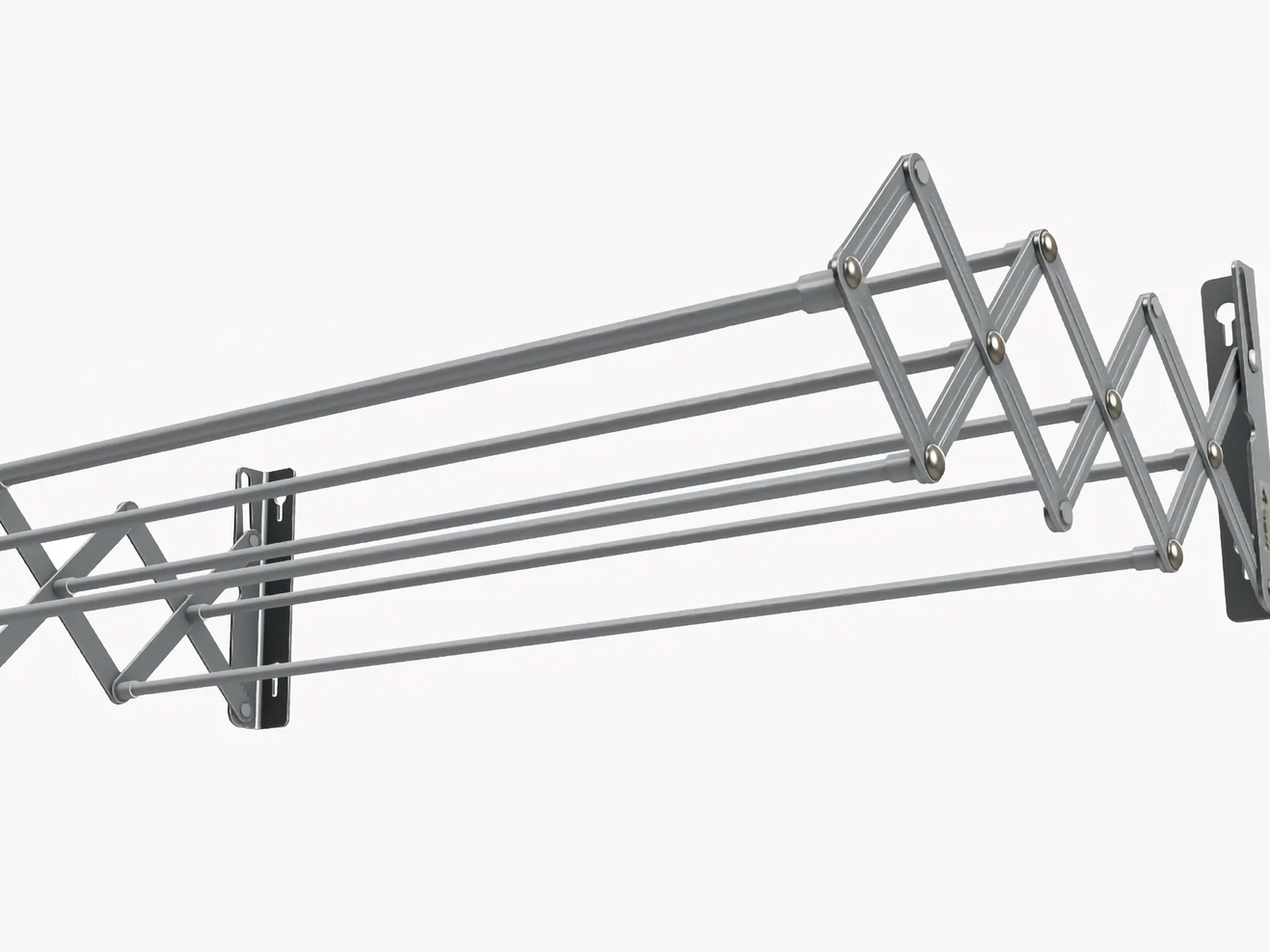 Highly versatile for compact living spaces, whether indoors or outdoors.
Maintains an appealing appearance whether flipped up or in use.
Frequently Asked Questions
In conclusion, small clotheslines provide a convenient, space-saving, and eco-friendly solution...
...for drying laundry in small homes and apartments.
With various types available, such as retractable, foldable, and wall-mounted options, there is a perfect solution for every living space.
By choosing a compact and space-friendly clothesline, you can make the most of your limited space while contributing to a more sustainable future.