The Best Clotheslines In Newcastle
If you are looking for the best clotheslines in Newcastle, then you have clicked on the right link because we are here to help you find the best airers that will perfectly work and blend with your home in this diverse and beautifully expansive harbour city.
Known as one of the most populous regions in new South Wales and the gateway to the world famous wine region of Hunter Valley, Newcastle is a haven for beach-goers and wine lovers because of its scenic natural landscape.
So naturally, there are many houses, cottages or studios that are usually being rented out.
In a place where it is sunny all the time and boasts diverse architectural continuity, it is quite easy to find the perfect clothesline.
So if you happen to reside in a cozy dwelling like condominiums or apartments situated within the inner cities there is a solution to your laundry drying needs without having to sacrifice performance.
By the Sun and Sea
Nothing beats the privilege of living in a beautiful home right near the beach, you get to enjoy the warmth of the sun while being embraced by the cool breeze, and the occasional rain seems to be well behaved throughout the year in this territory.
It is not all sunshine and roses for those who live in Newcastle though.
There is the occasional storm which is a given if you live right beside one of the biggest bodies of water known to mankind the South Pacific Ocean—a warm and humid storm generator that can spell catastrophe to even the most well-built houses.
Just like we always say, if you have a home that is designed survive storms, you should also acquire a clothesline that can survive such events.
You see, unless you are looking at removable clotheslines, you should make sure that your investment is as solid as it gets because these things are hanging out in your yard 24/7.
Aclothesline is an investment that is as helpful as it is efficient, not all clotheslines are created equal...
...sadly, most are not aware that the airer we have is not as durable as the advertisements ought them to be.
As much as possible we try our best to persuade people into getting clotheslines that are locally designed and built—or at the least—locally designed because only Australians know how extreme the climate can be from one region to another.
The variations can be like night and day so if you purchase something that is designed and made in somewhere like China or Malaysia, their products may not last as long as they are meant to.
A Closer Look
If you take a closer look at cheaper clotheslines you will notice the sacrifices made to keep their price tags more attractive to the consumers.
The drying lines are often made of thinner PVC or polyester, the frame does not feel durable due to the quality or grade of metal used and these products rarely ever have powder-coating.
Most just use spray-on paint that is not as durable against scratches and can be easily penetrated by moisture.
The number one consequence found in any cheap clothesline is the fact that these things often have supporting structures or components fashioned from plastic.
While this is not normally that big of an issue with the presence of industrial strength plastics/polymers that have fibre-glass reinforcement, these companies use ordinary plastics that become brittle sooner than usual.
Most reputable clothesline makers use heavy duty and thick gauges of steel for the components and most implement some proprietary coating to make them last a lot longer.
The really big deal when it comes to clotheslines for use in a place like Newcastle is how resistant will the product be from corrosive elements—in this case, the enemy involved is seawater.
Those living in coastal areas have tap water which has high mineral content too so add to that the sodium found in seawater and you have the perfect recipe for a rusty clothesline frame.
Even if the resilience of modern galvanised steel to rusting is a well known fact it is still not as durable as aluminium and stainless steel in this front.
Aluminium strikes the balance between affordability and reliability while stainless steel trumps them all and is often regarded as the perfect material for clotheslines.
The only consequence that we can think of when it comes stainless steel is cost, the price range for clotheslines made from this kind of steel normally starts at $700 for a wall mounted fold down model.
A perfect example of this is the Evolution Folding Stainless Steel Clothesline which boasts an 50-year guarantee and impeccable quality.
If you think that the cost for acquiring a stainless steel clothesline in Newcastle is a little too much, you still have a good option which is aluminium,.
This usually cost a bit more than galvanised steel ones but that extra you spend on gives you a worry-free experience.
However, do bear in mind that not all clotheslines fashioned from aluminium are made alike, some companies who charge a lot and attract consumers with streamlined designs but use cheap aluminium.
Others may look a bit more utilitarian but are more durable and affordable.
You are better off with the latter because when it comes to aluminium, the thickness/gauge of the metal has a more significant role due to the material's pliability.
Aluminium is not as hard as its steel counterparts and is susceptible to kinks or bends if the clothesline you have chosen is cheaply made.
Features You Need in a Clothesline
Since you live in Newcastle basically any kind of airer will work since this area is [despite being chilly most of the year] very windy and gets saturated by sunlight.
However, do take note that humidity and unpredictable weather are two of the things you have to be mindful of on top of the things we have discussed earlier which is mostly about corrosion.
So clearly our end goal here is to find an airer that will perform well in the climate of Newcastle as well as ensure that the product will last a very long time despite the harsh elements that nature will throw at it.
We need to highlight a few particular characteristics in an airer in for us to circumvent those issues and those are highlighted below:
Ample space between lines

Resistance against corrosion

Can withstand strong winds and storms

UV protection
It is always a good idea to choose an airer that has enough space between each drying line because this directly affects the drying performance of your soon-to-be airer and the capability to hang very thick garments without issue.
Having adequate clearance means there is better airflow to carry the moisture away from your wet laundry and there is better chance for sunlight to hit all of the items.
This has two benefits, not only will your clothes dry faster, they also get sterilised better and this keeps unwanted odours from developing.
We always tell our customers and readers to choose a model that has a minimum clearance of 300 millimetres between lines.
But for indoor options, we recommend staying away from models that only have a clearance of 140 millimetres since the airflow will be too constricted and you would not want that to happen.
You may have read that outdoor clotheslines have larger gaps between each line compared to indoor or portable ones.
Indoor or portable clotheslines are designed to dry more items within a small area, sometimes a little too big than they can handle.
Outdoor units do not have to be restricted by a home's indoor space.
Naturally, manufacturers have the freedom to design them in a way so as to maximise the performance of their products.
The Best Location for Your Clothesline
Choosing the clothesline that will suit your needs and home's aesthetics is just a part of the process, you also have to strategically choose a location for your clothesline in order to take advantage of its full potential while keeping issues at bay.
Important things to consider when selecting a location for your clothesline:
Position your airer under awnings or eaves for added protection

Use the sun to your advantage

Avoid exhaust vents

Keep your clothesline away from bushes and trees



If you live in Merewether, Newcastle West, Stockton, or any other real estate haven that is right by the beach then your home most likely has a covered outdoor space where you entertain friends and family all the time.
Might we suggest a little tip that is as money-saving as is it is useful? Have the clothesline installed in your covered balcony, porch or terrace.
You live in a region where sudden rainfall is inevitable, nothing beats the feeling of complacence knowing that your newly-laundered clothes are protected from the rain or even bird droppings.
If that's not possible, you might as well invest in a good kind of clothesline cover.
A waterproof clothesline cover will not only keep your clothes from getting wet in the rain...
...it will also prevent the premature fading of your favourite garments' colours.
The benefits don't end there though, clothesline covers can also prolong the life of the fabric as well the clothesline's frame itself!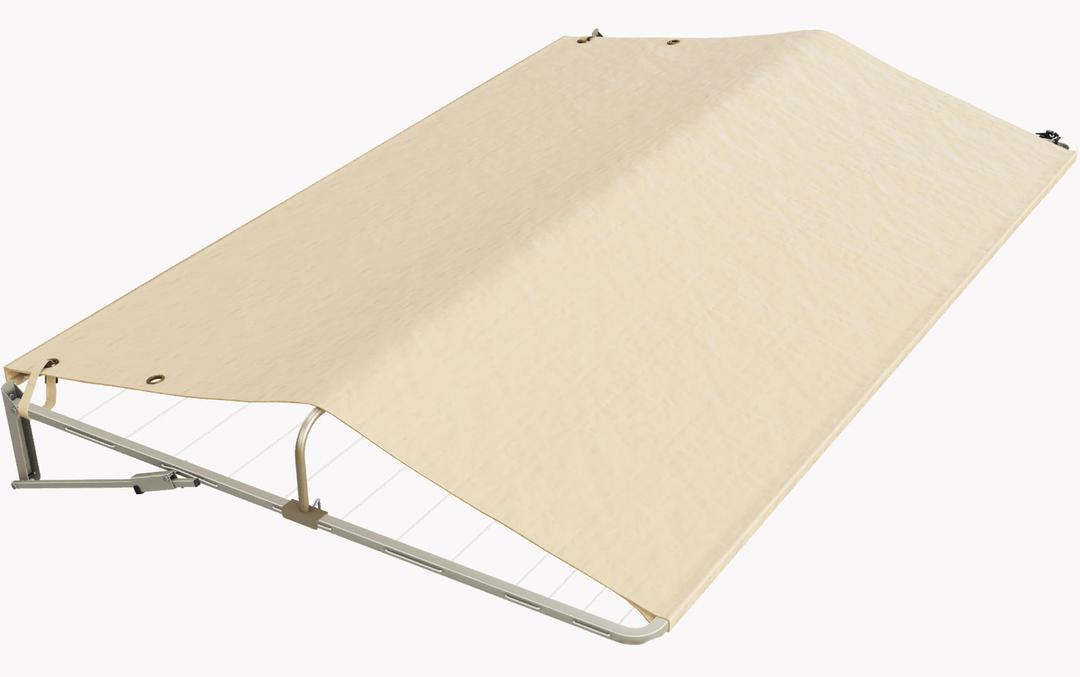 The Best Clotheslines in Newcastle
Now that we have helped you figure out the vital aspects to look for in a clothesline, the next step is to find out which one to get.
There are multiple form factors of clotheslines available in Newcastle and we have outlined each one of them for you.
We paid the most attention to the performance, value, and reliability of these models given the environment that they will be used in.
We also did our best to explain the difference and advantages/disadvantages of each format so read on to find out more.
If you are living in a small home like a townhouse or apartment somewhere like Wallsend, Bar beach, Carrington, Hamilton South or Elermore Vale then a portable indoor or outdoor clothesline may just be the solution for you.
The majority of models in this form factor are very compact, lightweight, easy to use, and almost rustproof.
The EcoDry portable is great for those with large open spaces because the casters facilitate ease of moving the airer whether it is loaded or not--made in Australia too!
Retractable Clotheslines in Newcastle NSW
For those who homes with expansive porches or yards, a retractable clothesline might just be the right one for you mostly in places like Maryland, Fletcher, and Wallsend where spacious homes are abundant.
Retractables are a great option if you do not want your clothesline to stick out like sore thumb in such a beautiful landscaped backyard, you simply pull out the spreader arm, hook it over the receiving bracket then lock the cords using a knob or level found on the cabinet/main unit.
The best thing about retractables is how simply they are made and the reliability ratings, these are some of our best selling clotheslines and the also the most reputable of the bunch given the numerous reviews on our online portal.
We think that those residing in Waratah West, Georgetown, Mayfield, Hamilton South, as well as the areas included in the retractable clothesline section will benefit the most with Folding rotary hoists.
Small or big yard, foldable rotary clotheslines offer the convenience and capacity of a standard clothes hoist without sacrificing reliability and performance.
You can stow it away during weekend barbecues and bad weather, then simply remount the thing into the ground socket for use.
The best thing about a rotary hoist is that you no longer need to walk the full length of the clothesline.
Simply rotate the upper assembly as you hang your clothes without moving an inch from where you are standing.
Also, the top assembly can be raised with the twist of a crank so that your clothes can catch the breeze and sunlight.
Packs all of the features and benefits you get from rotary hoists except the standard ones are not easily removable from their ground sockets.
The spreader arms are also often welded so the build quality is impeccable, it is not hard to see why standard rotary hoists sometimes outlast even the house built in the property it is on.
One of the most reliable, customisable, and easy to use form factor of clotheslines...
...the fold down clothesline is a very practical solution for those who need lots of hanging space in a small area.
The best part about fold down clotheslines is that they require minimal maintenance and most models can be customised in terms of size and colour to perfectly suit your requirements!
Newcastle is littered with beautiful Victorian-era inspired buildings and houses...
...on that note, ceiling mounted clotheslines are fashioned from cast iron frames and wood laths which will perfectly match such a theme.
It's easy to use too! Just lower the clothesline, hang your clothes, lift it up and let the thing do its job.
No valuable floor space is wasted, it is practically invisible when not in use and saves you a ton of headache by letting you dry clothes indoor/outdoor!
Key Takeaways
In Newcastle NSW, sunlight and air are the only things to focus on when it comes to drying your clothes.
Always remember to choose an airer with adequate gap between drying lines, has multiple mounting options, is resistant to rust, has very sturdy build to survive storms, and of course, it must meet all of your needs.
Lifestyle Clotheslines does offer installation services in the majority of Newcastle NSW.
You can easily chat or call us in if you need help making arrangements for installation and other questions or suggestions.