Clotheslines Macarthur Sydney
At Lifestyle Clotheslines, our main aim is to assist you with finding the most ideal clothesline for your house, townhouse or apartment within the Macarthur area of Sydney.
Those looking to buy a clothesline often face confusion when it comes to realising how many clothesline options are on the market, with variations in size, colour, quality, brand, country of manufacture, plus more.
To prevent this confusion, we simplify the process of selecting a clothesline by presenting you with a simple and straightforward method to do so, which ultimately leads our customers to find the most suitable and reliable clothesline for their home within the Macarthur area of Sydney.
We have made the process so much easier for you by presenting you with the clotheslines that are most suitable for your home within the 
We have simplified the process for you by displaying the clotheslines that are most appropriate for your home within the Maca Sydney, as well as offering a clothesline installation service on top of this.
Before your installation, you will receive a call from your assigned installer to organise a specific time and date for your installation. They will then deliver the clothesline unit to your house on this particular day to complete the entire installation process for you.
When the installer leaves your home, your line will be fully installed and ready to use  for ultimate convenience.
Service Area for the Macarthur Sydney
Suburbs in the Macarthur Sydney we service are:
Ambarvale
Appin
Bradbury
Camden
Cawdor
Campbelltown 

Glen Alpine
Harrington Park
Mount Annan
Narellan
Rossmore
St Helens Park  

Bringelly
Catherine Field
Douglas Park
Leumeah
Razorback
Top Fold Down Clothesline Recommendations
For The Macarthur Sydney Area
What Our Customers Say About Our Foldowns
Austral Addaline 35 Clothesline Video Review
Hills Single Clothesline Video Review
Top Clothes Hoist Recommendations
For The Macarthur Sydney Area
Top Retractable Clothesline Recommendations
For The Macarthur Sydney Area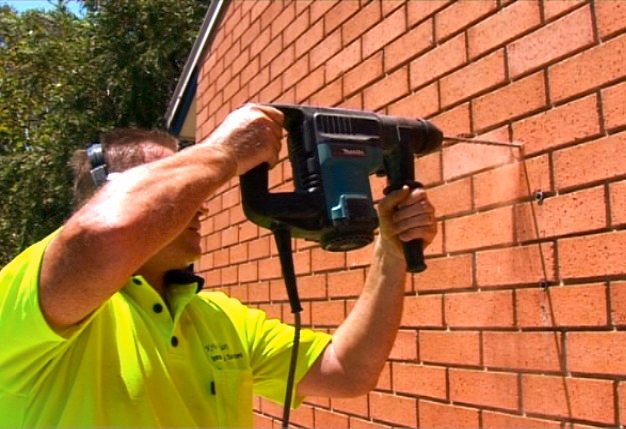 Our 
clothesline installation service
 here at Lifestyle Clotheslines is available to all residents in the Macarthur area of Sydney for a full outdoor installation of all clothesline models and washing lines.
In addition to this, our clothesline removal service is offered for the convenience of those customers requiring the removal of an old clothesline as well as an installation.
The clotheslines that we install include:
Fold Down Clotheslines:

both wall mounted and free standing

Rotary Clotheslines:

both fixed head (traditional Hoist style) and folding head (removable)

Retractable Clotheslines
You should be fine to install your clothesline however you want. Just be sure to check the Campelltown City Council website for any potential restrictions.
If you need help finding a clothesline that is suitable for you, try using our Product Selection Wizard which will find a unit to meet your individual requirements
Top Folding Rotary Clothesline Recommendations
For The Macarthur Sydney Area
What Our Customers Say About Our Rotaries
Hills 8 Line Rotary Clothesline Video Review
Hills Everyday 47 Rotary Clothesline Video Review
Austral Addaline 35 Clothesline Video Review
Hills Long Clothesline Video Review