Clothesline Mornington Peninsula Melbourne
A real estate haven for those who want to live by the beach, the Mornington Peninsula is a place where people travel to the inner suburbs during the day to work hard and gladly come home to a rewarding, serene,  and breezy coastal paradise that will melt all the stress away.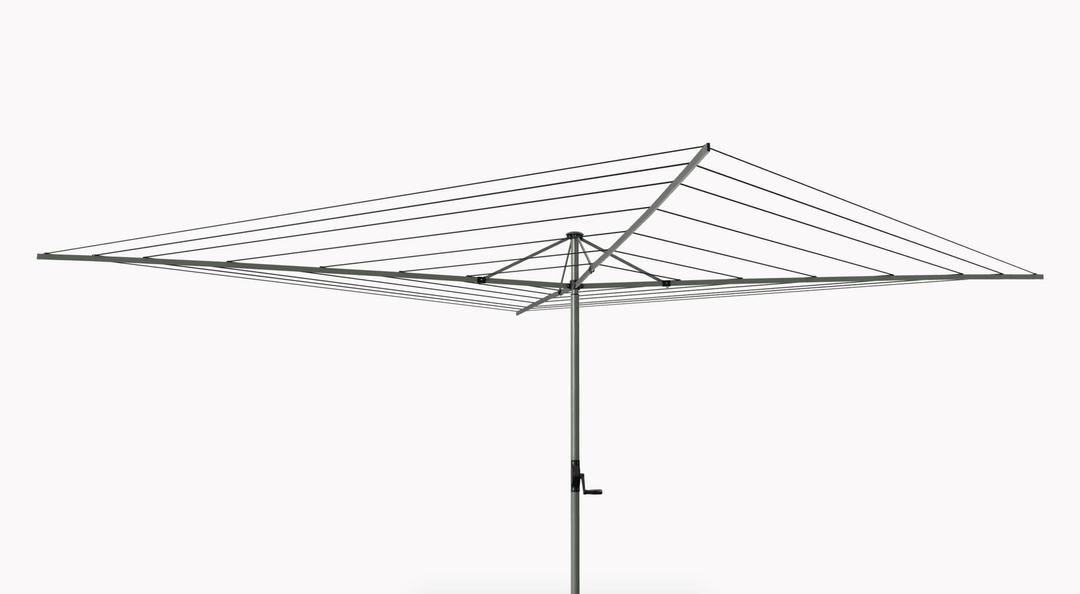 Speaking of coastal paradise, there is no doubt that you are looking for the top clothesline recommendations for Mornington Peninsula Melbourne, right?
If that is the case, let us also help you melt the stress away caused by your laundry chore even by just a bit.
We are no strangers to people who come to us for helpful advice on finding the perfect clothesline.
For starters, you only really have to figure out the things you need in a clothesline and everything else will fall into place.
Of course we have to start by determining how much drying line space you need.
If you're a single dweller and currently living in a compact home like a studio, apartment, or a narrow townhouse than you'll be perfectly fine with something that has at least 12 to 15 metres of drying line space. Multiply that by two if you have a partner.
For those with families, dedicating 11 to 12 metres of line space per person in your household (regardless of the age) is a great way to start, that number is the sweet spot for being enough and a bit more for those last minute laundry drying emergencies and for drying curtains, duvets, and bedlinen all at once to save time.
Below is a list of form factors that are most popular on the market:


Folding and retractable clotheslines come in a variety of colours, capacity, and build quality depending on the price. They are perfect for either big or small homes. Retractables are a bit less of an eyesore than foldowns.
For folding clotheslines you are not limited to the just the sizes you might find in our store, some manufacturers offer unlimited customisation options to ensure a perfect match with your preferences and home exterior so that's a really good thing.
Rotary hoists (standard or folding), in our opinion, are the perfect models for your Mornington Peninsula Melbourne home, considering that the vast majority of the houses in this region have spacious yards that can accommodate such a capacious airer, these are also some of the most durable designs and can certainly take a beating in the event of a storm.
Portable and ceiling airers are more geared towards a small home like hallways or balconies where they can be deployed, the former virtually allows your to dry clothes anywhere while the latter lifts your articles up high--out of sight, out of mind... and out of the way.
Key Features You Need in a Clothesline
Since we've covered the basics, by now it should be easy for you to determine which form factor is best for your home, it is time to talk about the other stuff that contribute to a better air drying experience on your part.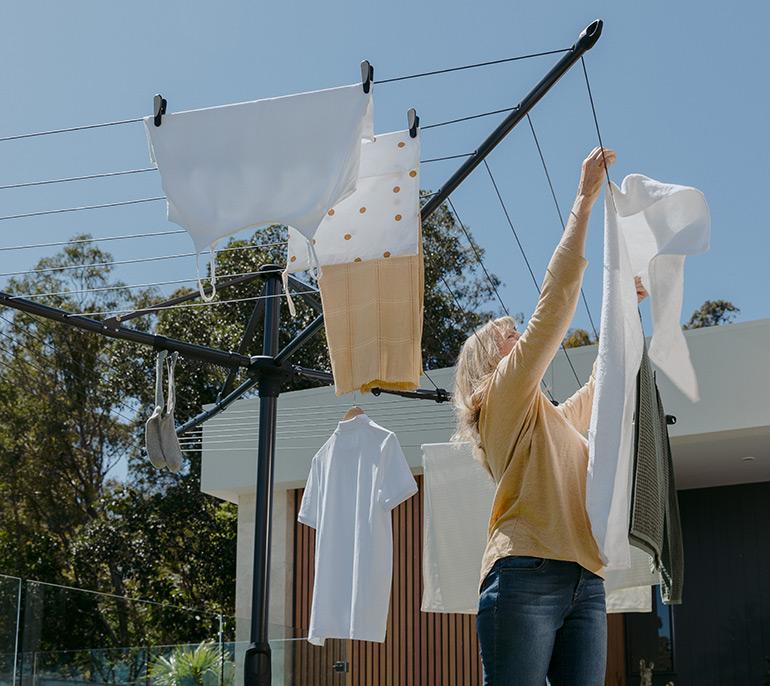 Opt for at least a stainless steel or aluminium clothesline for a place like Mornington Peninsula, powder-coated galvanised steel from (typically found in mainstream clotheslines) are pretty durable and affordable but the thing is, you live in a place that is very close to the seawater.
What that means is expect your clothesline not to last as long as you would hope and be prepared to deal with unsightly orange stains on the wall of your house where rusting usually starts.
Stainless steel and aluminium are more resilient to corrosion, if there is no other choice, make sure to choose a powder-coated galvanised steel airer.
Of course you will also want to do some in-depth research on how certain clotheslines you're interested in perform in real-life situations. Purchase your airer from a reputable seller known to take care of his/her brand and is easy to get in touch with should something go wrong with your investment.
Nothing beats 100% real customer reviews and testimonials so the answer is pretty clear here, thousands of high ratings from customers only means that the company is doing something right so choose wisely and good luck finding your perfect clothesline!
Best Portable Recommendations
Best Retractable Recommendations
Best Folding Rotary Recommendations
Best Fixed Rotary Recommendations
Best Fold Down Recommendations
Best Ceiling Mounted Recommendations
Clothesline Installation Service Coverage Area
For Northern Suburbs Melbourne
Here are the areas we cover
in Mornington Peninsula Melbourne:
Arthur's Seat
Balnarring
Balnarring Beach
Baxter
Bittern
Blairgowrie
Boneo
Cape Schanck
Crib Point
Dromana
Fingal
Flinders
Hastings
Main Ridge
McCrae
Merricks
Merricks Beach
Merricks North
Moorooduc
Mornington
Mornington Peninsula
Mount Eliza
Mount Martha
Pearcedale
Point Leo
Portsea
Red Hill
Red Hill South
Rosebud

Rosebud West
Rye
Safety Beach
Shoreham
Somers
Somerville
Sorrento
St. Andrew's Beach
Tootgarook
Tuerong
Tyabb
We offer a full outdoor clothesline installation service to all the residents of Mornington Peninsula Melbourne for all models of clotheslines and washing lines.
We also have a clothesline removal service available for those requiring the removal of an old clothesline in addition to their installation.
The clotheslines that we install include:
Foldown Clotheslines: both wall mounted and free standing

Rotary Clotheslines: both fixed head (traditional Hoist style) and folding head (removable)

Retractable Clotheslines
What our customers are saying