9 Best Clothes Drying Rack in Australia
Looking for the best clothes drying rack in Australia? You came to the right place!
These versatile and space-saving tools offer an alternative to machine dryers, making your laundry routine not only more environmentally friendly but also more enjoyable.
In this blog post, we'll explore the benefits of using a clothes drying rack, the different types available, and how to choose the perfect clothes drying rack for an Aussie home!
Short Summary
Clothes drying racks are an essential item for a successful laundry routine, providing numerous benefits such as energy savings and environmental protection.

Consider factors such as space available, volume of laundry, size and capacity when selecting the right clothes horse to meet individual needs.

Accessories like peg baskets and wash bags can help make the process more efficient while caring for both clothing items and drying racks ensures garments look fresh.
The Importance of Clothes Drying Rack in Your Laundry Routine
Using a clothes drying rack or clothes airer is not only an eco-friendly alternative to machine dryers, but also an essential item for an efficient laundry routine.
These racks are perfect for drying eligible items such as delicate garments that can't withstand the heat of a machine dryer.
Plus, they provide numerous benefits, making them a valuable addition to any home.
When selecting a clothes horse, it's important to consider the size of your laundry area, the type of clothes you'll be drying, and the available space.
Types of Clothes Airers and Drying Racks to Consider
There are several different types of clothes airers and drying racks to choose from, including foldable, wall-mounted, and ceiling-mounted options.
Each type offers unique advantages and is designed to cater to different living spaces and laundry volumes.
In the following sections, we'll explore the benefits and features of these different types of drying racks to help you decide which one is best suited to your needs.
Portable Clothes Drying Rack
Foldable drying racks offer a versatile and space-saving solution for drying clothes.
They are particularly suitable for limited living spaces or temporary use, as they can be easily folded and stored when not in use.
These racks are lightweight, portable, and come in a range of sizes and capacities to accommodate your laundry needs.
One of the key benefits of foldable drying racks is their versatility.
They can be used indoors or outdoors, and their lightweight design makes them easy to transport from one location to another.
However, it's important to note that foldable drying racks may not be as sturdy as other types of racks, so they may not be the best choice for heavier items.
Despite their limitations, foldable drying racks offer a convenient and space-saving solution for drying clothes, with the added benefit of easy storage.
Wall-Mounted Clothes Drying Rack
Wall-mounted clothes airers are a practical and space-saving solution for drying clothes indoors and are the most popular on the market.
By securely installing the airer to a wall, you can maximise vertical space in your laundry area while providing a permanent solution for air-drying your clothes.
These airers typically feature multiple horizontal rails or laths suspended between two mounts, providing ample space for hanging clothes.
Always be sure to check the weight capacity of the rack before hanging any items.
These units are often cost-effective and comes in various sizes while some manufacturers like Eco and Austral even allow for some level of customisation.
Wall-mounted clothes airers are an effective way to maximise space in your laundry area while providing a convenient and permanent solution for drying clothes.
Ceiling-Mounted Clothes Drying Rack
Ceiling-mounted drying racks offer a discreet and space-saving option for air-drying clothes in any room of your home.
These racks are suspended from the ceiling and feature a pulley system for easy operation, allowing you to lower and raise the rack as needed.
Some models even include remote control and space-saving features for added convenience.
They can be adjusted to fit various ceiling heights and provide multiple levels for hanging clothes, making them a practical solution for any living space.
However, it's essential to ensure proper security to the ceiling and to verify the weight capacity of the rack before loading it with garments.
With their adjustable and space-efficient design, ceiling-mounted drying racks are an excellent option for those looking to make the most of their living space while maintaining a clutter-free environment.
Tips for Efficiently Drying Clothes with Racks and Airers
To get the most out of your clothes drying rack or airer, it's important to use efficient techniques that will save time and energy.
One tip is to ensure optimal air flow when hanging clothes by avoiding overcrowding the rack or airer.
Hang clothes with the heaviest items at the bottom and the lightest items at the top to promote better air circulation.
Another strategy for efficient drying is to space clothes at least an inch apart for faster and more even drying.
This will also help to prevent any musty odors from developing due to lack of air flow.
Be mindful of how you layer dry clothes on the rack or airer – spreading them evenly and not too close together will result in quicker drying times.
By following these tips and experimenting with different techniques, you'll soon discover the most efficient method for drying clothes with racks and airers.
This will not only save you time on laundry day, but also help you conserve energy and reduce your impact on the environment.
Caring for Your Garments and Clothes Drying Rack
Proper care for your clothes and drying racks is essential for ensuring longevity and optimal performance.
Regular cleaning of both clothes and drying racks can help maintain their condition and prevent unpleasant odors or damage from occurring.
When hanging clothes to dry, be mindful of the best practices for different types of garments.
For example, lay sweaters and other stretchy garments flat on a drying rack to retain their shape.
Additionally, avoid overloading your drying rack, as this can cause it to become unstable or even break under the weight.
Taking the time to care for your clothes and drying racks will not only extend their life, but also ensure they continue to perform at their best.
By following these tips, you can keep your garments looking fresh and your drying racks in excellent condition for years to come.
Recommendations: The Best Clothes Drying Racks in Australia
Below is a short list of out favourite clothes drying racks suitable for use indoors or outdoors during winter.
These are durable workhorses that are designed to withstand extreme weather conditions.
We made sure to choose only the ones preferred by our clothesline experts as well as those that have the highest rating from users.
Portable Clothes Drying Racks:
Hills Portable 170
The Hills Portable 170 offers ample drying space while boasting robust and durable construction ensures long-lasting performance even in challenging weather conditions.
The portable design allows for easy setup and mobility, making it an excellent choice for those with limited indoor or outdoor space.
Even Louise M., a verified buyer said: "It was a great purchase and a handy alternative when you there is no fixed clothesline. It's strong and easy to move. Love it."
Sunchaser Mobile
"[...] The fact it holds 4 sets of linen plus an extra load of clothes or two is just such a joy. It's so nice not to have to hold off on doing washing.. Absolutely love it [...]" Fiona S. couldn't have worded it better.
This is one of the largest capacity portable clothes airer you can find on the market--if not the biggest.
Boasting the same quality and durability of steel wall mounted clotheslines, the Sunchaser is a godsend for those who can't have a permanently installed clothes drying rack.
Artweger Twist 140
Great capacity, light, turns into a tiny package that's no bigger than a folded umbrella, and boasts great craftsmanship at a reasonable price point.
No wonder Lauren W. loves it: "[...] The clothes line has a great height. lightweight and compact. I am very happy with the product and would recommend. [...]"
The Artweger Twist 140 is worth looking at if you need a clothes drying rack that uses the least space possible!
Wall Mounted Clothes Drying Racks:
Foxydry Wall Plus
Aesthetically pleasing, space saving, built to last, easy to use, large capacity, convenient...
...we can go on and on about the Foxydry Wall Plus.
With a height-adjustable top rack for ease of hanging clothes and dual folding frames, this clothesline is designed for ultimate comfort and ease of use.
The contemporary design will also suit any space you install it in!
Brabantia Wallfix
A high capacity clothes line that dries fast, looks great while in use, and disappears when you don't need it.
We just love how the Brabantia Wallfix does its job so well without making the yard look like a parade of socks and underwear.
As Stacie B. has confessed: "We love our new clothesline, was easy to install, and super easy to use! We have put it in our pool yard and it's perfect!"
Perfect is the word and our clothesline experts won't argue against it.
Foxydry Wall
A hybrid between a ceiling airer and a wall mounted clothesline, that's basically what the Foxydry Wall is.
Equipped with Foxydry's renowned friction mechanism making the raising/lowering of the drying rack effortless...
...this clothesline does it all while saving space and looking great.
In Ray T.'s words: "No more airing racks sitting around cluttering up our lounge room and looking unsightly. [...] Works like a charm and makes use of the high ceilings in our 1920 house."
Ceiling Mounted Clothes Drying Racks:
TopLine 150
Raise/lower the rack, activate the fans, heating, lighting, UV sterilisation -- all those can be done using a handy remote control.
Built using heavy-duty and corrosion resistant materials, the TopLine 150 is basically a ceiling clothes drying rack on steroids.
"[...] I can't contemplate how we managed without it [...] A great way to get all the family involved in drying the washing which it does perfectly and more cheaply than running a clothes dryer -- it is a winner!" says Julie J., need we say more?
FoxyDry Mini
The FoxyDry Mini clothesline is a fantastic choice if you're looking for a ceiling airer that's effortless to use and does away with the clumsy swaying commonly experienced in lesser ceiling airer.
Sporting an anodised aluminium and steel construction, this easy to use drying rack is made to last a lifetime -- even when installed outdoors or indoors.
"Really happy with the FoxyDry Mini -- it's neat and tidy when not in use and handles a 10kg load. Excellent quality and very impressed [...]" says Madeleine B.
Stacker Gismo
A beautifully handcrafted ceiling clothes drying rack that dries heaps of laundry and can be turned into a useful, stylish shelf when not in use.
Made of sustainably sourced wooden laths, durable cast iron ends, and boasts classic design that looks wonderful in any space.
Kathleen N. is raving about it and we can't blame her: "[...] Our stacker gismo ceiling airer looks beautiful [...] Love the fact that it adds a certain je ne sais quois, without being obtrustive. Practical and stylish too. [...]"
Indoor vs. Outdoor Drying: Which Is Best for Your Laundry?
When it comes to drying your clothes, you may be wondering whether it's better to dry them indoors or outdoors.
Each method has its own advantages and drawbacks, and the best choice will depend on your individual laundry needs and preferences.
Indoor drying can be convenient, especially during inclement weather, but it can also take up a lot of space and may lead to mold and mildew growth if not properly ventilated.
On the other hand, outdoor drying harnesses the natural deodorising and stain-removal effects of the sun and fresh air, which can leave your clothes looking and smelling fresh.
However, outdoor drying is dependent on the weather, and it may take longer for clothes to dry.
Ultimately, the best method for drying your laundry will depend on your specific needs, available space, and personal preferences.
Accessories to Enhance Your Laundry Day Experience
In addition to clothes drying racks, there are numerous accessories that can enhance your laundry day experience and make the process more enjoyable.
Consider using a peg scarf for organising your clothespins, laundry trolley to make hanging easier, and lint rollers for maintaining the appearance of your clothing.
Updating your laundry room with stylish laundry hampers and ironing boards can also make laundry day more enjoyable.
These functional yet attractive accessories can transform your laundry area into an organised and inviting space, making the chore of laundry feel less like a burden and more like an opportunity to care for your clothing.
By investing in accessories that enhance your laundry day experience, you can make the process more enjoyable and efficient.
From practical items like peg scarfs, laundry trolley, and better pegs to stylish hampers and ironing boards, these accessories can help make the most of your laundry routine.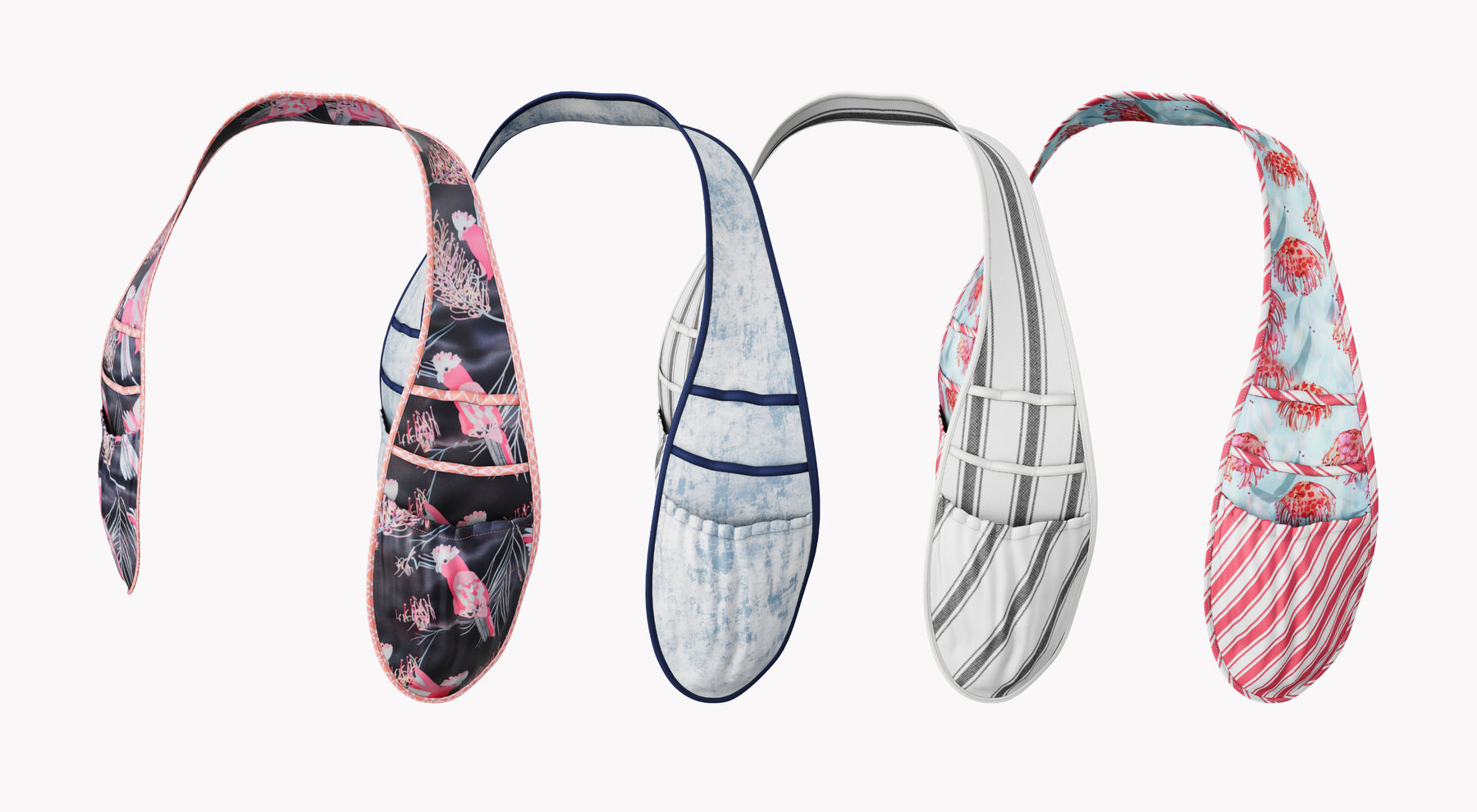 The Peg Scarf
No more bending or stretching to reach pegs, the Peg Scarf keeps all your clothes pegs within easy rich for optimum comfort.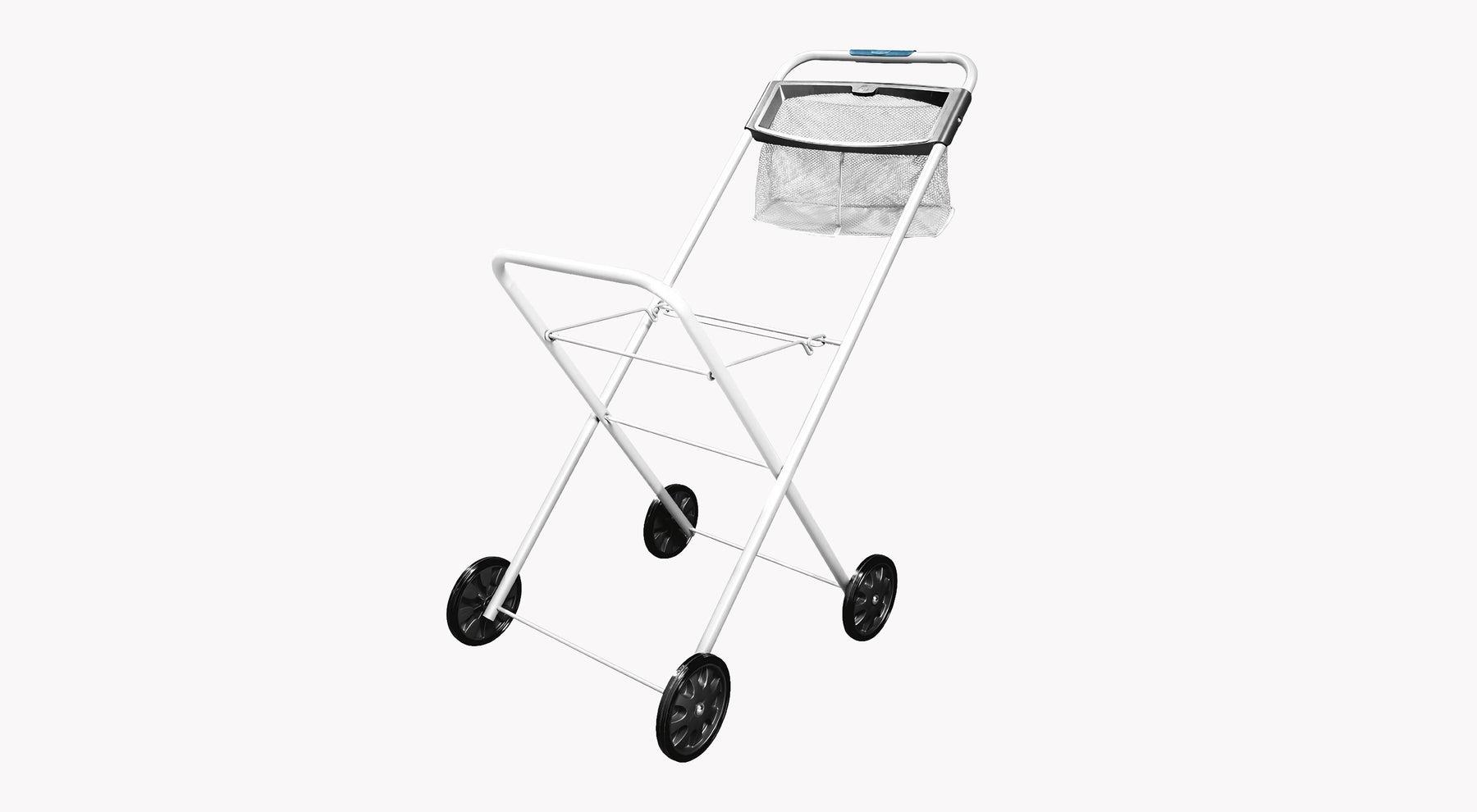 Hills Premium Laundry Trolley
A lightweight and durable unit that allows you to transport your washing basket between your laundry and clothesline easily.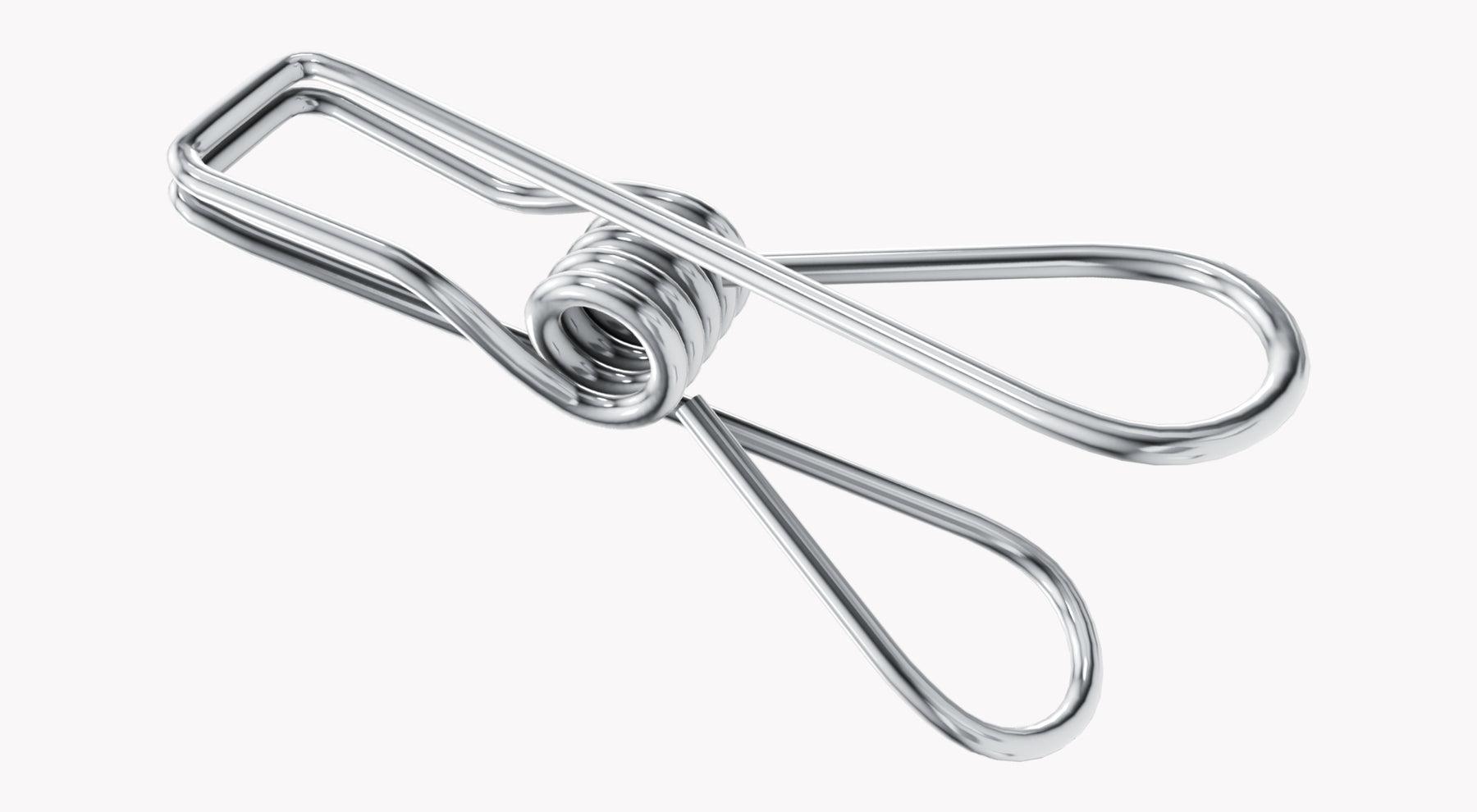 Keep Peg 316 Clothes Pegs
These 316 marine grade Stainless Steel Pegs are the ideal clothespins for extreme weather and lasts a lifetime.
Frequently Asked Questions
Throughout this article, we've explored the benefits of clothes drying racks and the various types available, including foldable, wall-mounted, and ceiling-mounted options.
By considering factors such as available space, laundry volume, and personal preferences, you can find the perfect clothes horse to enhance your laundry routine and make air-drying clothes a breeze.
Embracing eco-friendly laundry practices not only benefits the environment, but also makes laundry day more enjoyable and efficient.
With the right clothes drying rack and accessories, you can transform your laundry day experience and enjoy the satisfaction of caring for your clothes in a sustainable and stylish way.