CLOTHESLINE UPPER NORTH SHORE SYDNEY
If you are searching for the top clothesline recommendations for Upper North Shore Sydney, we've got you covered.
We discuss the things that matter in a clothesline as well as the impact on drying performance when it comes to the location so you can get the most out of your new investment.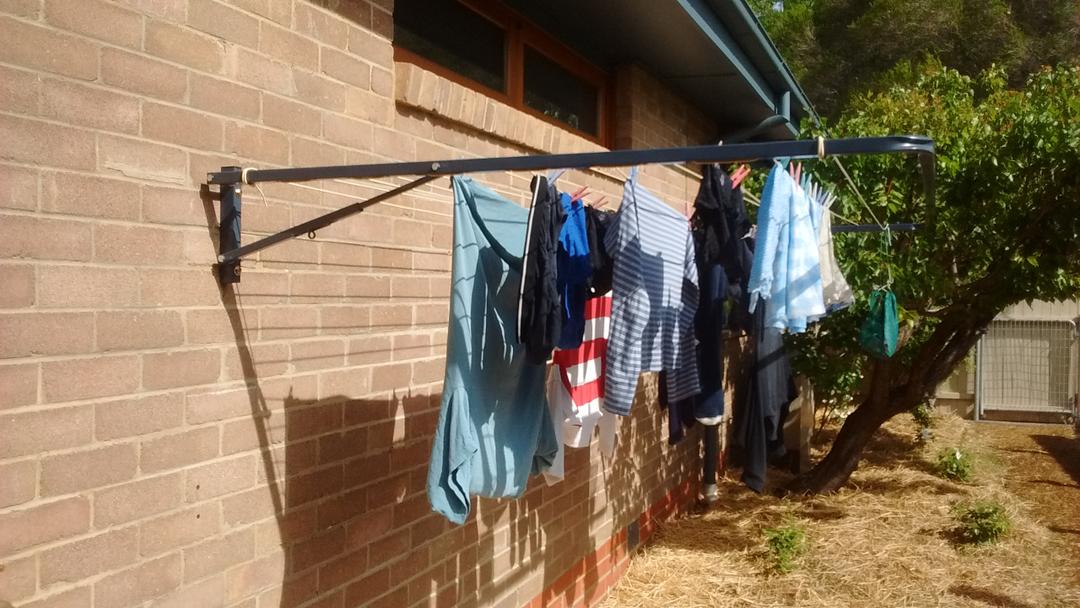 Getting an eco-friendly clothesline in the Sydney metro area is the best way to save money by not relying on energy-hungry clothes dryers, frankly, it is a superior solution to laundry drying needs.
They require very little maintenance (if any) and most clotheslines last a very long time so it is an investment that pays back tenfold.
The firs step you need to take is to determine the capacity of your airer, we normally recommend allocating at least 12-13 metres of drying line space per person in a household, the sweet spot for having a bit of room to grow or for those last-minute emergencies when you have friends and relatives over.
We understand that 12 to 13 metres of drying line space per person may be excessive mostly if you only have a toddler at home but look at it this way; when your child grows (along with your family, of course) you no longer have to bother with getting a bigger one and having the old clothesline removed.
The future cost savings and the fact that you can even dry your clothes alongside bedlinen is a huge bonus--saves you more time and money too since you get to load the washer to the brim and dry everything in a sitting or two.
Form Over Function
Given the temperate/oceanic climate of the Upper North Shore territory, we advise getting a clothesline that can withstand the extreme heat, cold, rain, and occasional storms--nasty surprises which the Pacific Ocean gladly provides.
Also, that means you will want a clothesline which has enough gap between lines to facilitate faster drying times and allow exposure of your garments to sunlight as much as possible to keep unwanted smells from developing.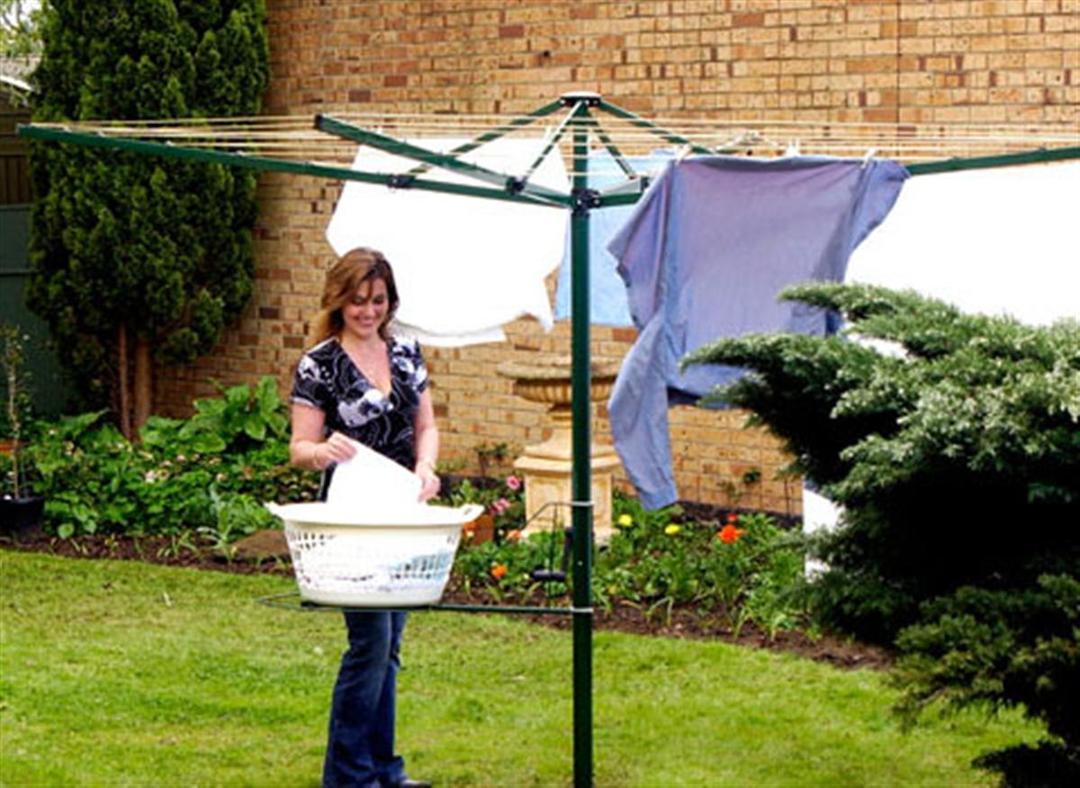 The really good thing about this is it's not really a very tough call, as long as you stick with Australian manufactured and design clotheslines you should be on the safe side since these companies have first-hand experience on the extremely harsh climate in our country.
That's the obvious advantage of local brands compared to international ones because, for example, Chinese manufacturers or brands may design a product that is suitable for their country's climate but the same cannot be said here because they simply have not engineered the airer to last in such an environment.
Another factor to take into consideration is the type of metal used to build the frame of your airer, currently the most popular types of metal using clothesline production are galvanised, stainless steel, and aluminium.
We've said this before and we will say this again, if cost is not an issue we recommend getting a stainless steel clothesline for your Upper North Shore Sydney home.
Stainless steel is a very robust, hard-wearing, and highly rust resistant which makes it a very ideal material for clotheslines. Galvanised steel is also very durable and can virtually handle anything you throw at it but it simply isn't as resilient to corrosion.
Aluminium, on the other hand, is another good option if you are both concerned with issues about rusting and costs, the price sits between the cheaper galvanised steel and expensive stainless steel but it is not as hard either options.
Fold Down Clothesline Top Picks for Upper North Shore
Top Portable Recommendations
Top Retractable Clothesline Recommendations
Rotary Clothesline Recommendations
Clothes Hoist Recommendations for Upper North Shore
Ceiling Clothesline Recommendations
Service Area for Upper North Shore Sydney
Here are the areas we cover in Upper North Shore Sydney:
Arcadia
Asquith
Berowra
Berowra Heights
Berrilee
East Killara
East lindfield
Gordon
Hornsby
Hornsby Heights
Killara
Mount Colah
Mount Kuring-gai
North Turramurra
North Wahroonga
Pymble
Roseville
Roseville Chase
South Turramurra
St. Ives
St. Ives Chase
Turramurra
Wahroonga
Waitara
Warrawe
West Pymble
We offer a full outdoor clothesline installation service to all the residents of the Upper North Shore for all models of clotheslines and washing lines.
We also have a clothesline removal service available for those requiring the removal of an old clothesline in addition to their installation.
The clotheslines that we install include:
Foldown Clotheslines: both wall mounted and free standing

Rotary Clotheslines: both fixed head (traditional Hoist style) and folding head (removable)

Retractable Clotheslines
What Our Customers Are Saying
You should be fine to install your clothesline however you want but it is best to get in touch with the appropriate city council of your area mainly Ku-ring-gai and Hornsby Shire for any potential restrictions.