CLOTHESLINE
LOWER BLUE MOUNTAINS SYDNEY
Being one of the more temperate regions in the lower Sydney area, the Lower Blue Mountains is a haven for those who seek solace from the hustle and bustle of surrounding cities.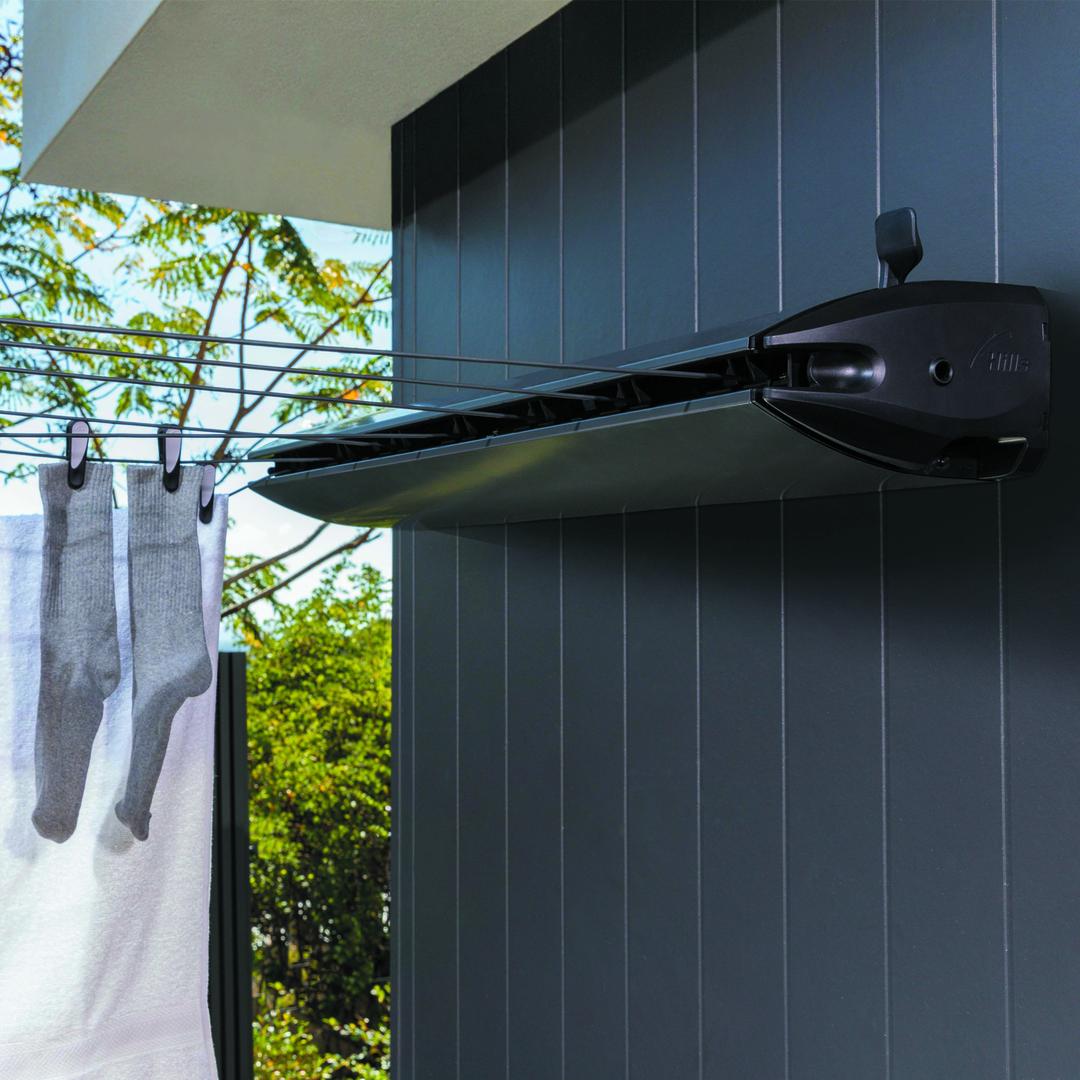 With that in mind, it should not be surprising to know that there are many residents of the Lower Blue Mountains Sydney who seek the best clotheslines but are having doubts about drying clothes outside of their home, but really, it can still work if you select a clothesline that can bode well in such a cool and typically humid climate.
The really good thing is, most houses in this region have spacious yards that can accommodate expansive airers that dry clothes quickly and efficiently, if you don't happen to have such a space, there are still some options that will allow you to take an eco-friendly approach to clothes drying.
First and foremost, you can never go wrong with a standard rotary hoist, these things can pretty much work everywhere as long as you have the space, and by saying space, they do consume quite a lot but there are foldable versions that will allow you to stow away the whole thing when not in use.
Fold-downs are a good alternative if you think that a freestanding airer, like a rotary hoist is not for you. Fold-downs allows you to fold the frame and rests flat against the wall when not in use so they won't stand out  just like traditional rotary hoists do.
If you have a cozy home like a cabin, apartment or a studio, ceiling mounted airers and retractables are really good options since these ones are very easy to install and allocating a space for them is an easy affair considering their compact exteriors.
Portable clotheslines will work best for people who would rather forego permanently installed form factors that we have mentioned above, plus, you gain the advantage of catching more sunlight or transfer your wet clothes indoors when the rain starts to pour.
The Good Stuff
The Lower Blue Mountains Sydney is one of the rainiest territories in Australia, therefore, it is a smart decision if you acquire an outdoor clothesline that will not only survive the wide and extreme temperature fluctuations but also resist corrosion.
Not only that, since it pretty much rains throughout the year (mostly in August), you want an airer that can still do its job even if there is a downpour, we will discuss this further after checking out the key features list below.
Key characteristics you need in a clothesline:
A strong frame

Resistance to rusting

Wide space between each drying line

Easy-to-use line tensioning system
A clothesline has a very simple construction, the less is more approach when it comes to the design of an airer has never been more apparent so you must choose one that has a sturdily built frame to ensure that it will survive any task you might throw at it; that brings us to the type of material used to make the frame.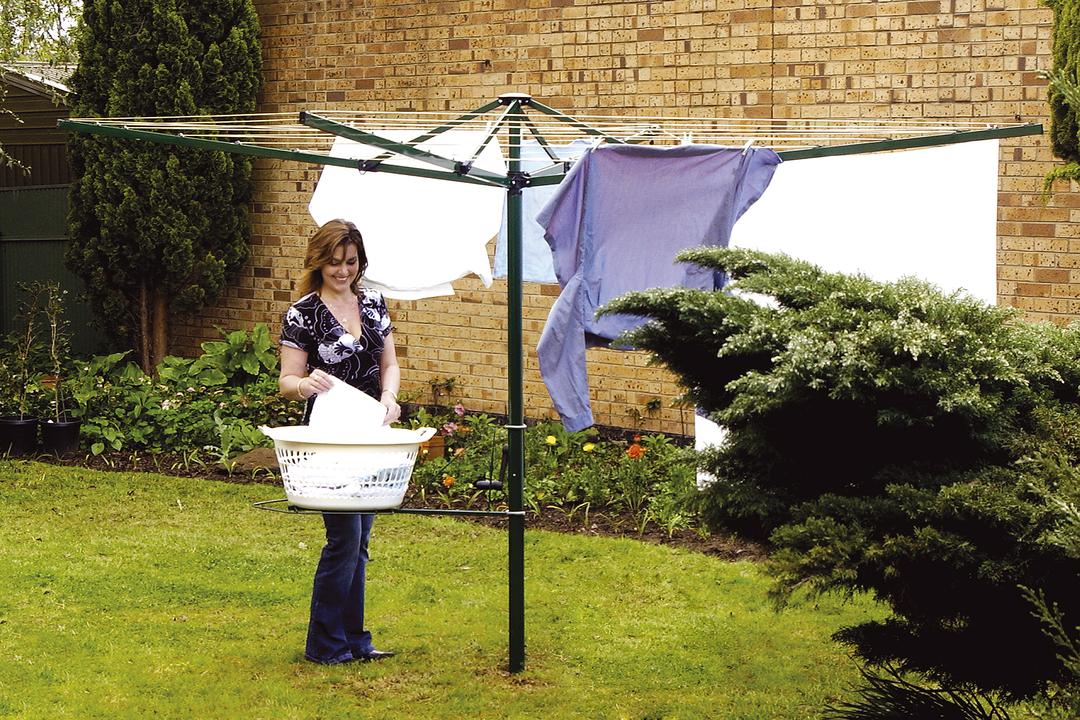 There three options for you to choose when it comes to clothesline frames, the majority of manufacturers use power-coated galvanised steel and some of them offer models that are fashioned from stainless steel or aluminium.
Stainless steel is more expensive than both galvanised steel and aluminium simply because it is the hardest of the bunch while being able to resist corrosion, those that use the 316 marine grade are the absolute best and will certainly last a lifetime that some clothesline makers even offer up to 50 years of guarantee on their products.
Galvanised steel is still quite durable in its own right and vastly more economical compared to the stainless steel but it simply does not have the same rust-fighting prowess that its more expensive cousin has.
Aluminium on the other hand sits somewhere in the middle, while it does not rust, it is not as hard as steel therefore it can be quite pliable and may not be able to handle repeated stress over a long period of time if you choose an airer that is cheaply made so watch out for that, if it feels flimsy, take a look at another one.
Lastly, make sure that you acquire a clothesline that has adequate gap between the drying lines to keep airflow constant and allow moisture to be removed efficiently, partnered with a good line tensioning system to keep the cords taut, preventing clothes from bunching up in the middle of the lines.
With all our tips combined, you'll surely be able to find yourself the perfect clothesline for your Lower Blue Mountain home, take a look at our recommendations below for each category!
Portable or Indoor/Outdoor Clothesline
Retractable Clothesline Recommendations
Folding Rotary Clothesline Recommendations
Rotary Hoist Recommendations
Fold Down Clothesline Recommendations
Ceiling Mounted Clothesline Recommendations
Service Area for Lower Blue Mountains
We offer a full outdoor clothesline installation service to all Lower Blue Mountain residents for all models of clotheslines and washing lines.
We also have a clothesline removal service available for those requiring the removal of an old clothesline in addition to their installation.
The clotheslines that we install include:
Foldown Clotheslines:

both wall mounted and free standing

Rotary Clotheslines:

both fixed head (traditional Hoist style) and folding head (removable)
Retractable Clotheslines
You should be fine to install your clothesline however you want. Just be sure to check the Blue Mountain City Council website for any potential restrictions.