CLOTHESLINE HAWKESBURY SYDNEY
The City of Hawkesbury is known for its expansive wilderness and agricultural landscape, it remains to be largely a rural area with mildly warm winters and summers throughout the region so suffice to say, getting the best clothesline for your home is a really good idea.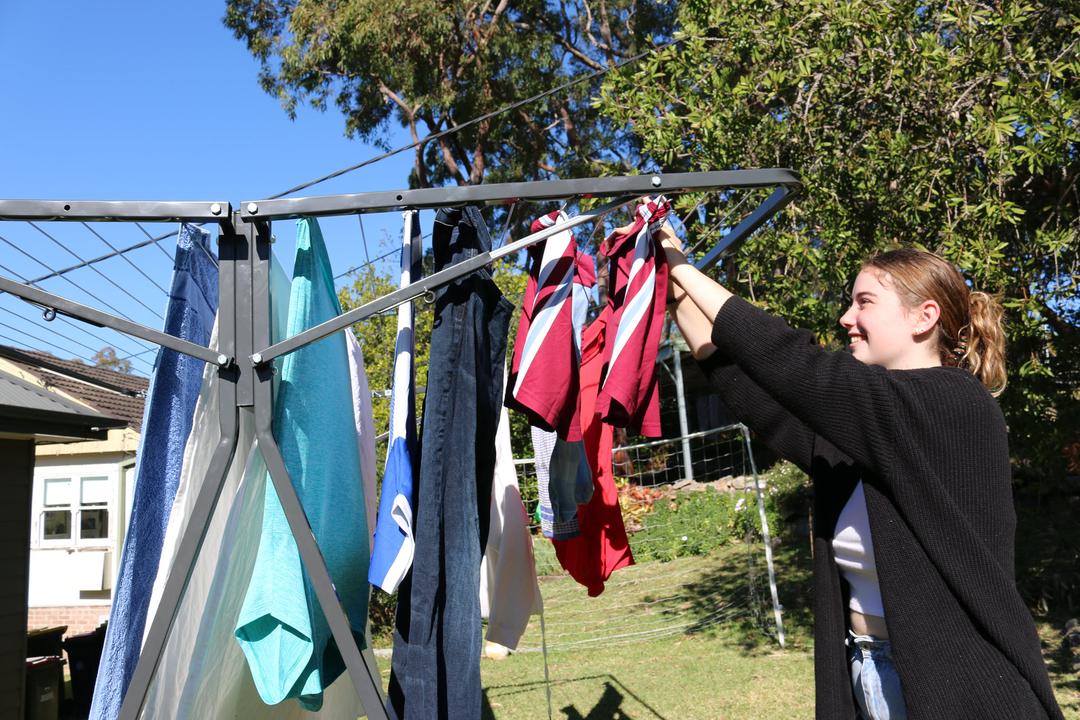 The best clothesline in Hawkesbury Sydney are the ones that work well for your needs without wreaking havoc to the aesthetics of your home.
Contrary to what most people think, the most expensive ones are not always the best but we know that value us where it all boils down to.
It is safe to assume that your home has a spacious yard so for the majority of homes in Hawkesbury, we recommend opting for large format clotheslines or ones that span a wide area to ensure a satisfactory outcome.
First and foremost, you can never go wrong with a standard rotary Hills Hoist, yes they do eat up quite a bit of space but there are foldable hoists that lets you store it away from view to regain your outdoor living space for other purposes when you are done with laundry errands.
You can also take a look at fold-downs if you don't want to fiddle with a freestanding hoist, these things can be folded down when not in use and sits flush against the wall so you don't have to bother with drying lines and such.
For those of you who have a small home like an apartment, townhouse, or condominium, you can opt for ceiling mounted airers or retractables, these ones are very easy to install and allocating a space for them is an easy affair considering their compact exteriors.
If you don't want a permanent solution then a portable clothesline is your best weapon to tackle the weekly laundry affair, there are tons of options out on the market ranging from small ones with 12 metres of drying line to something like the Sunchaser Mobile Clothesline which is a heavy duty airer that can rival rotary hoists since it sports 40, 50, or 60 metres of massive drying space.
The Good Stuff
Hawkesbury Sydney is one of the rainiest territories in Australia, therefore, it is a smart decision if you acquire a clothesline that will not only survive the wide and extreme temperature fluctuations but also resist corrosion.
Not only that, since it pretty much rains throughout the year (mostly in August), you want an airer that can still do its job even if there is a downpour, we will discuss this further after checking out the key features list below.
The best clothesline must have these features:
A strong frame

Resistance to rusting

Wide space between each drying line

Easy-to-use line tensioning system
A clothesline has a very simple construction, the less is more approach when it comes to the design of an airer has never been more apparent so you must choose one that has a sturdily built frame to ensure that it will survive any challenge you throw at it and that brings us to the type of material used to make the frame.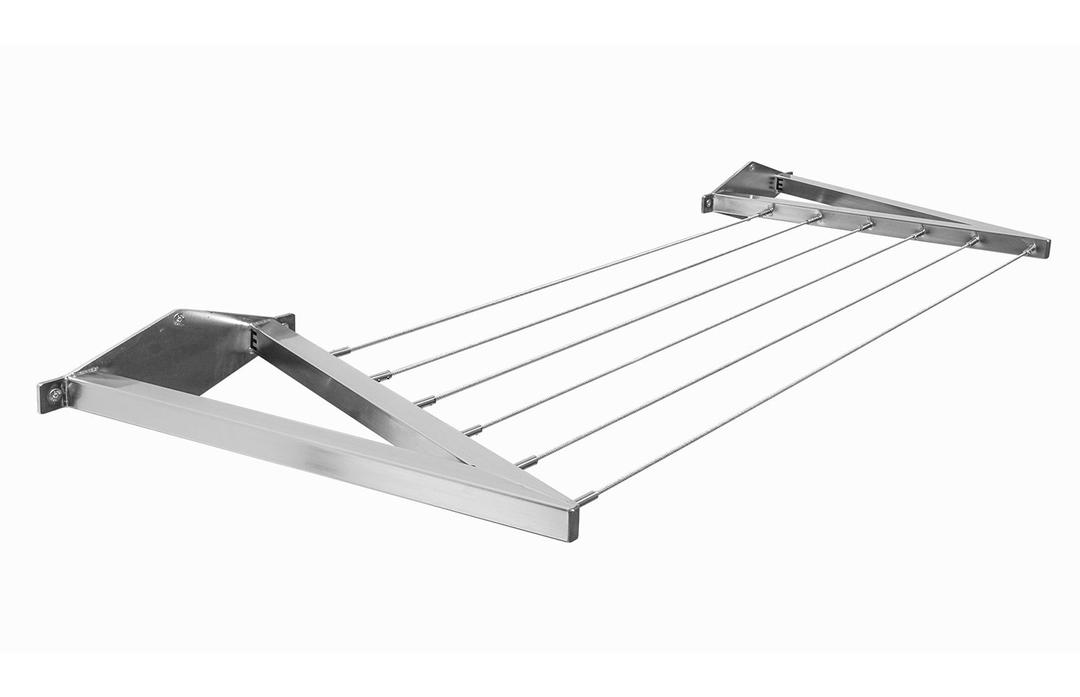 Galvanised, stainless steel, and aluminium are three of the most popular metals used to make the majority of airers that are being sold on the market.
Galvanised steel is very rugged and modern methods of galvanisation makes it very resilient to rusting but it is no match compared to stainless steel and aluminium's ability to fight against corrosion.
Stainless steel is the absolute best since it boasts the hardness of galvanised steel and aforementioned rust-resisting prowess, some manufacturers like Evolution even offers their product with a 50 year structural guarantee because they are just that good!
The only problem with stainless steel is the price, it can get very expensive, the average 316 or 304 grade ones usually start in the $800 range like the ones offered by Eco, the Evolution 316 folding clothesline is considered as the Rolls Royce of fold-down stainless airers and has an even more robust quality than the former.
For the more budget-conscious, you can pull the trigger on an aluminium airer but this metal is more pliable than the other two that we have mentioned earlier, nevertheless, it shouldn't be hard to find a strong clothesline made from this material considering the plethora of models scattered allover the internet.
Airflow and sunlight are your best friends when it comes to drying clothes outdoors so your clothesline must have enough space between lines to ensure efficient moisture removal.
It is also a good idea to opt for clotheslines in Hawkesbury Sydney that have built in line tensioning system to keep the cords taut, this prevents clothes from drooping down the middle of the drying line which impedes drying performance and causes unwanted wrinkles on clothes.
Fold Down Clothesline Recommendations For Hawkesbury
Portable Recommendations For Hawkesbury
Top Retractable Clothesline for Hawkesbury
Rotary Clothesline Recommendations in the Hawkesbury
Clothes Hoist Recommendations  for Hawkesbury
Service Area for Hawkesbury
We service the majority of 
Hawkesbury
suburbs including:
Yarramundi
Windsor
Wilberforce
Vineyard
Scheyville
Windsor Downs
The Slopes
South Windsor
We offer a full outdoor clothesline installation service to all Hawkesbury Sydney residents for all models of clotheslines and washing lines.
We also have a clothesline removal service available for those requiring the removal of an old clothesline in addition to their installation.
The clotheslines that we install include:
Foldown Clotheslines:

both wall mounted and free standing

Rotary Clotheslines:

both fixed head (traditional Hoist style) and folding head (removable)
Retractable Clotheslines
What Our Customers Are Saying
You should be fine to install your clothesline however you want. Just be sure to check the Hawkesbury City Council website for any potential restrictions.