CLOTHESLINE CENTRAL SYDNEY
There are quite a handful of people scouring the internet for the best clotheslines in Central Sydney when the truth is the best clothesline is the one that first your needs perfectly, there is the occasional 'jack of all trades' kind of airer but really, all that matters is what can truly satisfy your preferences.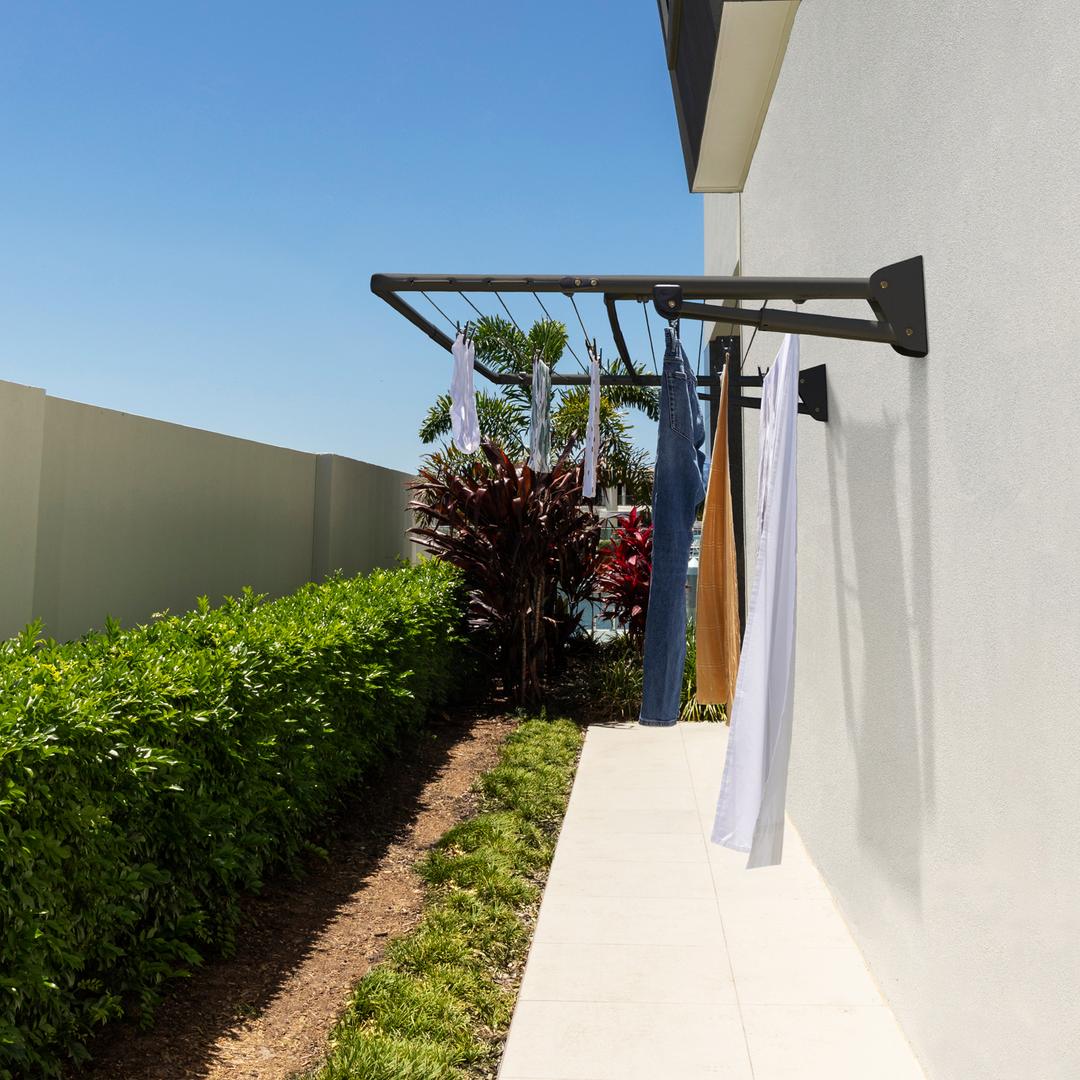 It all starts with the kind of home you live in, to those of you who reside in Millers Point, Pyrmont, The Rocks, or Ultimo there is a big chance that your home is a condominium, townhouse or a flat; there might be a lucky few who live in detached houses with a yard.
It is a really good thing that clothesline manufacturers have been busy designing products to cater to compact spaces so there is not shortage of options for many of us.
Considering the wide range of form factors, it can get quite overwhelming but we are here to help and we will delve into this topic further to make things easier for you.
For starters, we always recommend 12 to 13 metres of drying line space per person  a given household, multiply that with the number of members in your family and you should have an idea as to how big your clothesline should be.
You will most likely settle with a fold-down, retractable, portable or perhaps ceiling airer since these style of airer are easily installed in small spaces like balconies, hallways, and laundry rooms.
One great news is there are a some manufacturers like Eco which makes  custom fold-downs to suit the customer's requirements, provide them with your preferred dimensions and the airer should be in your doorstep in a few days or a couple of weeks.
Features that Matter
A clothesline is not something that breaks down easily and needs replacing every couple of years, as a matter of fact, clotheslines usually last for a decade or more so it is an investment.
That may seem like an overstatement but in reality, spending hundreds of dollars that you have earned with hard work should be spent wisely therefore to keep buyer's remorse at bay, pay attention to the minute details that we have listed below.
Clothesline features to look for:
Durable frame

Good reliability track record

Resistance to rusting

Designed to withstand extreme climates
Many well-known brands like Versaline, Hills, Eco, Austral, Daytek, and Sunbreeze make very durable airers, even some China-made ones that are affordably price can compete with local brands but you need to look closer and familiarise yourself with the product in order to determine if it really is worth your time.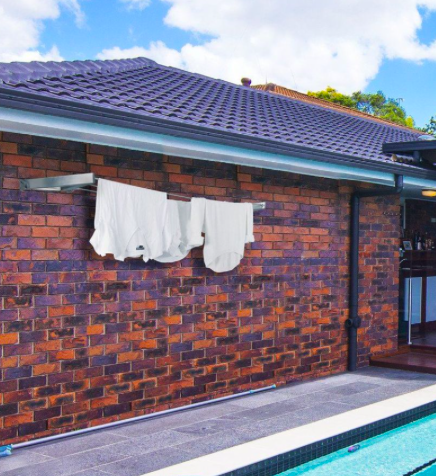 A good way to figure out if a clothesline will last a long time is by looking for testimonials or reviews from people who have first-hand experience with the products you are interested in.
You can do some digging on the internet or our reviews section, there you will see tons of reviews on products that they have purchased from our online store. These are real, honest ratings.
Most local brands are well made since they are strategically aware of how extreme the climate in Australia can be, that also helps a lot in the engineering phase of a certain product.
Needless to say, airers coming from outside the country may or may not last as long because they are designed without  knowing how harsh our climate can be.
We always tell people to stick with stainless steel or aluminium for places like Central Sydney which is close to the ocean. With stainless steel or aluminium, you can rule out the possibility of corrosion for very long periods of time and not worry about the rust-inducing nature of seawater/salty breeze.
You can get by with the typical galvanised steel that is powder-coated and the significant advantage of this material over aluminium is its affordable price while being reasonably durable although, not as impervious to rusting.
Portable Clothesline Recommendations
 for Central Sydney
Retractable Clothesline Recommendations 
for Central Sydney
Rotary Clothesline Recommendations
 Central Sydney
Fold Down Clothesline Recommendations 
for Central Sydney
Ceiling Clothesline Recommendations 
Central Sydney
Service Area for  Central Sydney
Here are the 
Central Sydney
suburbs that we service:
Millers Point
Pyrmont
The Rocks
Ultimo
We offer a full outdoor clothesline installation service to all Central Sydney residents for all models of clotheslines and washing lines.
We also have a clothesline removal service available for those requiring the removal of an old clothesline in addition to their installation.
The clotheslines that we install include:
Foldown Clotheslines:

both wall mounted and free standing

Rotary Clotheslines:

both fixed head (traditional Hoist style) and folding head (removable)
Retractable Clotheslines
What Our Customers Are Saying
You should be fine to install your clothesline however you want. Just be sure to check the City of Sydney Council website for any potential restrictions.