Clothesline Western Suburbs Melbourne
Selecting a clothesline is usually an effortless affair because back then, there was not a lot of designs to choose from but as the years went by, material quality has steadily improved and labor costs has dropped paving way for significantly better options without breaking the bank.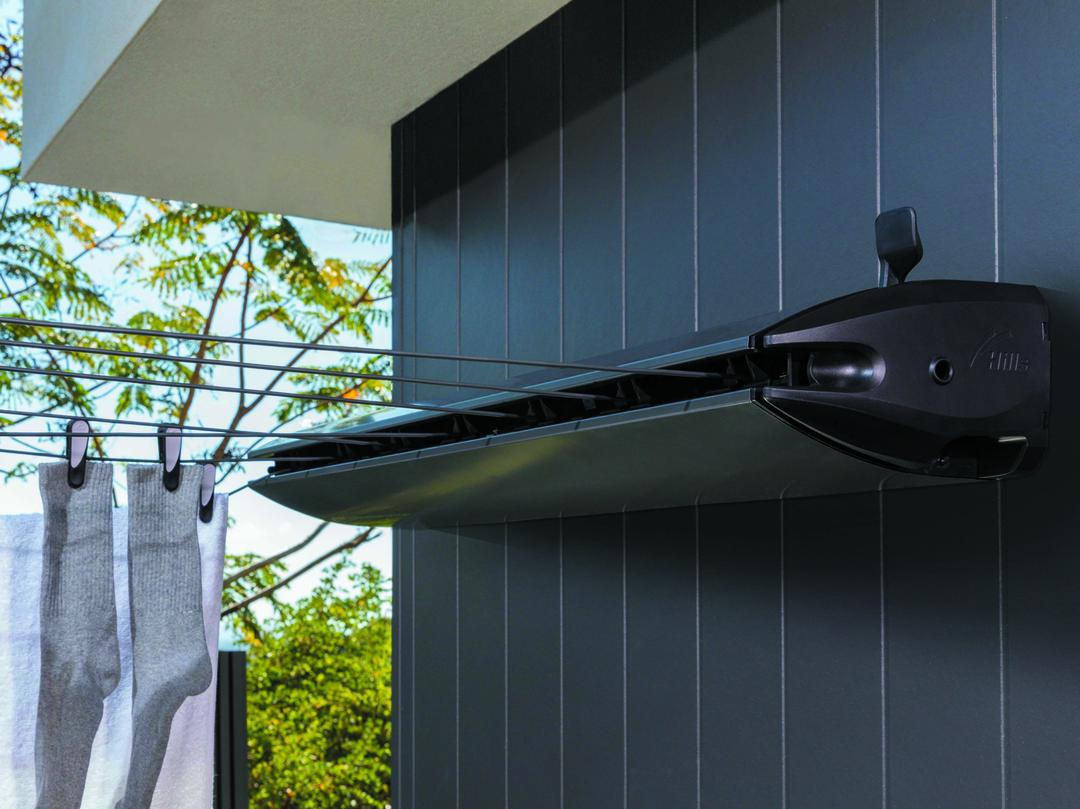 That's why we've created this page dedicated to provide you with the top clotheslines recommendations in Western Suburbs Melbourne.
We will explain how each form factor of clothesline differ from one another as well as help your prioritise your needs in order to find the perfect clothesline.
As always, getting a clothesline is not just a silly purchase you should take for granted.
Clotheslines can last for decades without issues and provide you with a long lasting eco and wallet-friendly approach when drying clothes.
Better not take things lightly to ensure that your investment will result in smiles not remorse! Even something as simple as an airer can make or break your day.
Let's start with the basics, below we will explain to you the difference between designs in terms of space requirements, everything else is pretty self explanatory when it comes to the overall layout of the drying lines so read on ahead so we can get to choosing the right airer for your home!
Designs
In case you're unaware, it's been a long time since the typical suburban home is limited to having just pulley-style clotheslines that run across your yard, clotheslines nowadays come in a variety of form factors:
Each category is designed to cater to specific 'requirements', these requirements include (but are not limited to) the location and demands of the user, the way they are engineered is also largely dictated by the style of the home and climate of the region where they will be used.
Installation is also a big factor in play here since some models require very little or now need for professional installation service at all, this way, the clothesline manufacturers can cater to a larger market which is win-win situation considering all the positive aspects of drying clothes in an eco-friendly manner
Fold-downs and retractables can be purchased in various sizes and capacities, most important of all, some manufacturers even allow full customisation of your clothesline.
Both units let you do high density drying sessions which means you get to dry tons of articles even in small spaces like balconies and walkways.
Rotary Hoists offer the highest capacity relative to its footprint, yes they do consume a bit more space than folding clotheslines but given that the top assembly rotates and can be lifted to catch some breeze..
...they are better performers and make for a convenient way to hang clothes.
Portable and ceiling mounted airers are the best in terms of space-saving techniques, the former can be used wherever you choose to do so and the latter occupies an often under-utilized space in the house--the overhead clearance/ceiling. Great for small utility rooms with continuous airflow, they let you dry clothes without consuming usable floor area.
Features You'll Actually Use
We always suggest getting a clothesline that is made from stainless steel or aluminium if you live in a place like the Western Suburbs Melbourne because of its temperate and oceanic climate, the temperature fluctuations vary greatly throughout the year and there's also the occasional storm brought by the Pacific Ocean so it's imperative that you acquire an airer that's built well.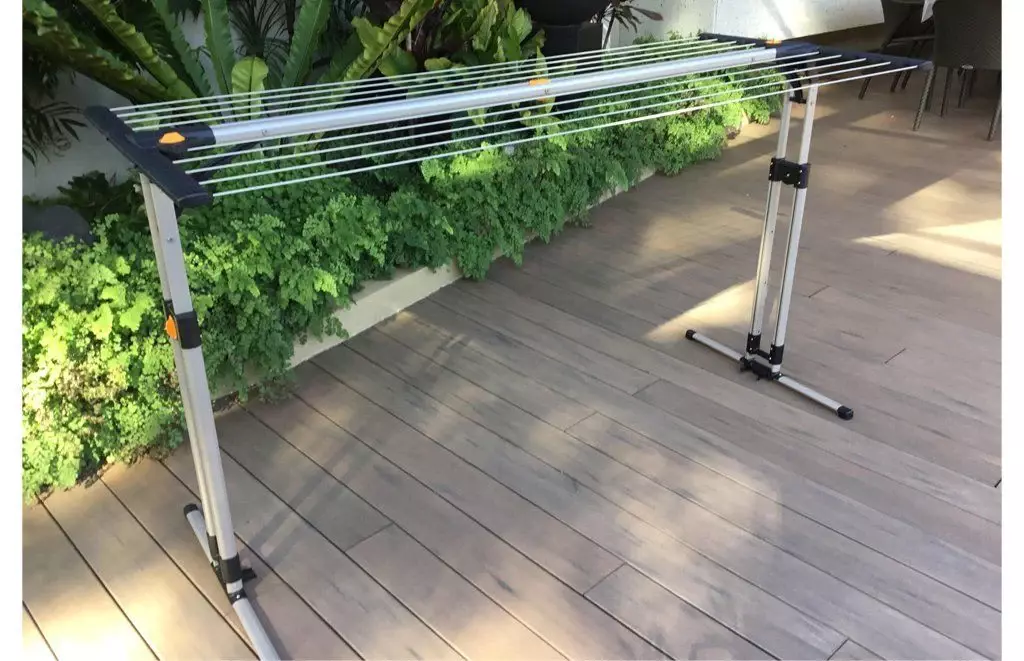 Wheels and line tensioners are important elements when getting a clothesline, caster wheels built into portable clotheslines make it a breeze to move a fully-loaded airer from one place to another.
Tensioners keep the drying lines taught to ensure that clothes don't droop down the middle of the line and take a longer time to dry, not to mention, the dreadful wrinkles it may inflict on articles.
Last but not least, never forget that even clotheslines need a bit of care from time to time, it's pretty easy and is nothing more than dabbing thick grease unto joints and bolts to keep it squeak and rust free.
Once you're done checking out our list of recommendations, here's another good read:
Best Portable Recommendations
Best Retractable Recommendations
Best Folding Rotary Recommendations
Best Fixed Rotary Recommendations
Best Fold Down Recommendations
Best Ceiling Mounted Recommendations
Clothesline Installation Service Coverage Area
For 
Western Suburbs Melbourne
Here are the areas we cover in Western Suburbs Melbourne:
Albanvale
Albion
Altona
Altona Meadows
Altona North
Ardee
Braybrook
Brookfield
Brooklyn
Burnside
Burnside Heights
Cairnlea
Calder Park
Caroline Springs
Cocoroc
Deer Park
Delahey
Derrimut
Diggers Rest
Exford
Eynesbury
Footscray
Hillside
Hoppers Crossing
Kealba
Keilor
Keilor Downs
Keilor East
Keilor Lodge
Keilor North
Keilor Park
Kings Park
Kingsville
Kurunjang
Laverton
Laverton North
Little River
Maidstone
Mambourine
Manor Lakes
Maribyrnong
Melton South
Melton West
Mount Cottrell
Newport
Parwan
Plumpton
Point Cook
Quandong
Ravenhall
Rockbank
Seabrook
Seaholme
Seddon
South Kingsville
Spotswood
St. Albans
Sunshine
Sunshine North
Sunshine West
Sydenham
Tarneit
Taylors Hill
Taylors Lakes
Toolern Vale
Tottenham
Truganina
Werribee
Werribee South
West Footscray
Williams Landing
Williamstown
Williamstown North
Wyndham Vale
Yarraville
We offer a full outdoor clothesline installation service to all the residents of Western Suburbs Melbourne for all models of clotheslines and washing lines.
We also have a clothesline removal service available for those requiring the removal of an old clothesline in addition to their installation.
The clotheslines that we install include:
Foldown Clotheslines:

both wall mounted and free standing

Rotary Clotheslines:

both fixed head (traditional Hoist style) and folding head (removable)
Retractable Clotheslines
What our customers are saying
You should be fine to install your clothesline however you want but it is best to get in touch with the City Council of Melbourne for any potential restrictions.