Looking for 280cm wide clothesline options shouldn't be that difficult.
We've got tons of clothesline recommendations that are best suited for the spacing of 280cm wide.
That is why today, we will walk you through the different products that are available, the colour options, the mounting options of those products and also their installation as well.
But we will focus mainly on Australian made clotheslines -- the preference of most thanks to their impeccable quality.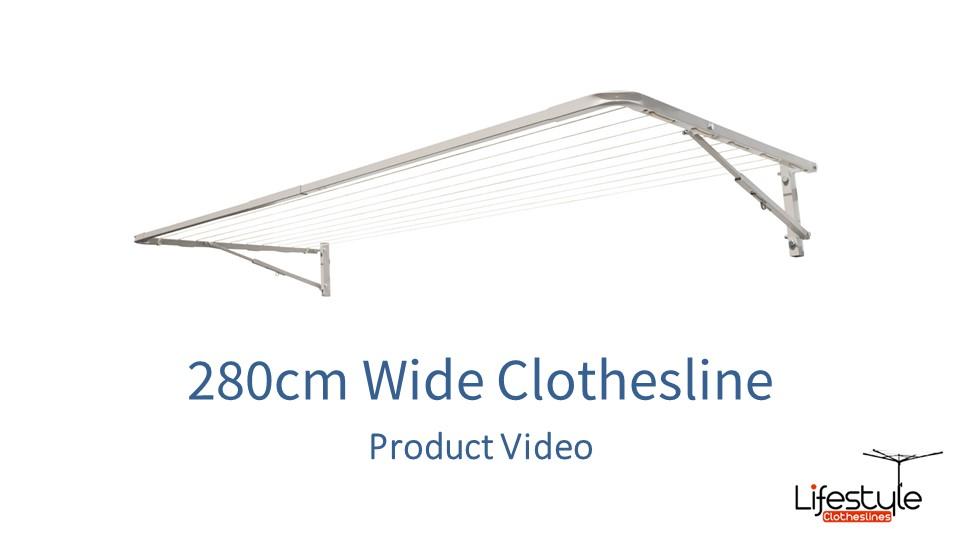 Eco 300
For the 280 centimetre wide clotheslines, the Eco 300 is a clothesline that we primarily recommend.
It does have a standard width of 300cm but we can modify this clothesline down to the 280cm for you at no additional charge.
Also, if you have a slightly bigger area to use like say, 285 or 288cm of width, we can make the clothesline exactly to that size for you in the factory -- at no additional cost!
It boasts full steel construction and no plastic load-bearing components that are attached to the main frame at all, the cord is made of plastic however but that is easily replaced with the cable drying line of your choice.
It is really designed with long lifespan in mind and to survive the harsh Australian conditions that we see throughout the year.
The Eco Twin is a variable capacity type of clothesline that you can also get in the 280 centimetres wide.
It also has a standard width of 300cm by 120cm but we can make this in the factory for you to exactly the size you need at no additional charge.
The Eco Twin is basically two clotheslines in one. So if you did a small wash and only wanted to deploy half of the clothesline up, you simply lift up the smaller section.
If you are drying a bigger load, you can lift up the main section to give you the full use of the clothesline.
Both the Eco 300 and Eco Twin are available in multiple depth options:
60cm

75cm

90cm

120cm

150cm
The further you come out from the wall, the more drying lines you get, it is a really good way to maximise your clothes drying area without consuming additional width.
With the Eco range, you can add an optional Eco LowLine Attachment which attaches to the lower section of the main frame so it also lifts up and down without additional effort on your part.
If you don't need it on any given day, you can simply unhook it from the main frame, and it folds flat to the wall. 
If you want to have as much line space as you can in a 280cm wide section, it might be worthwhile to consider investing in an Eco Lowline Attachment.
Eco Clotheslines Colour Range
When it comes to clothesline colours, the Eco Clothesline range has 10 standard COLORBOND® colours.
These are the most popular clothesline colours that we see today throughout Australia.
If you do have colour requirements other than these 10 colours, please let us know as we may be able to help as we do have access to other COLORBOND® colours.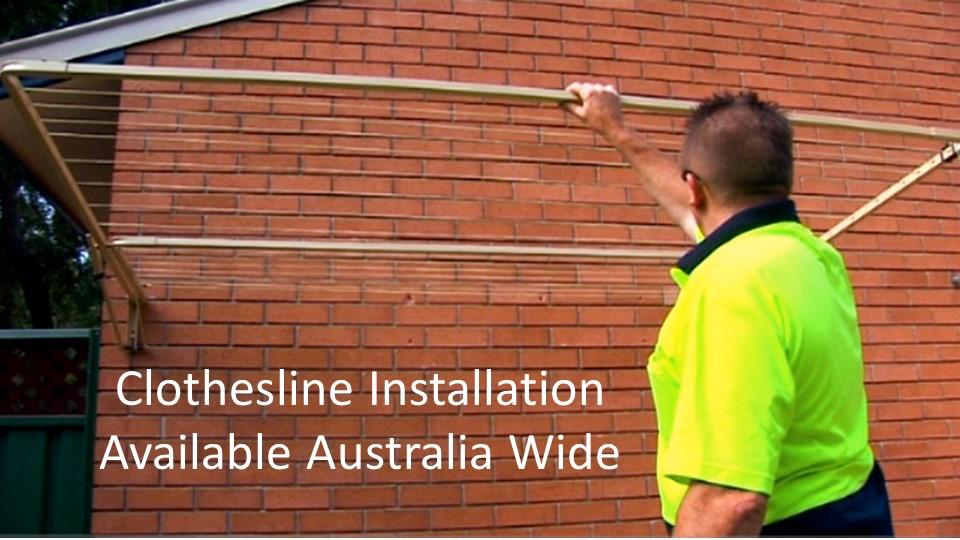 If you need help with clothesline installation, Lifestyle Clotheslines does have a full installer network around the country. 
If you wanna add that to your order, you can simply check the checkbox on the product page or you can also call and we can add it via phone for you. 
all of our products are backed by our 100-day happiness guarantee to make sure you've got the right product and the right clothesline for your home situation.
Should you feel dissatisfied with your recent clothesline purchase, please get in touch with us so we can take care of it for you!
If you need further information on clotheslines that are 280cm wide, please feel free to phone us at 1300-798-779 any time.

You can also visit our website at lifestyleclotheslines.com.au for further information and how-to videos.