Todays discussion is all about 2800mm wide clothesline options, we will showcase a few models that we think are best suited for 2800mm wide spacing.
We will walk you through some of the models we prefer, must-have clothesline accessories, mounting kits, installation service, colour options, and many more!
2800mm wide clotheslines are not readily available off-the-shelf so it's a good thing that you came to the right place. 
You can watch the video we made below or read on to find out more!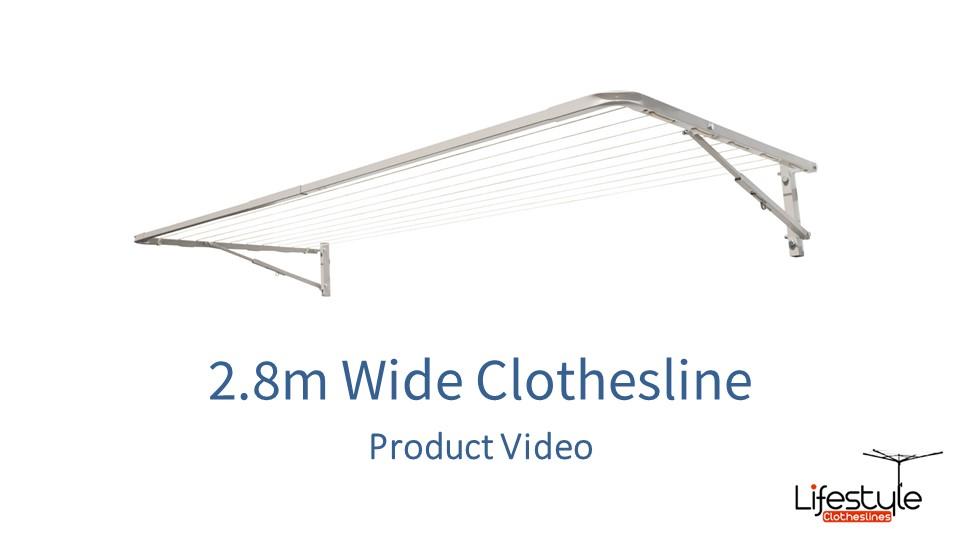 2800mm Wide Clothesline Talking Points:
Eco 300
The Eco 300 is our customers' most preferred model thanks to its reputation for reliability and overall value.
This one has a default width of 3000mm but since we can have it sized down to 2800mm to fit your space, it should fit your requirements without much fuss.
As a matter of fact, if you have a space around 2800mm we can perfectly size it to match whatever that space is.
For example, 2880mm or 2850mm or if there is a specific width that you want your clothesline to have we can take care of this for you.
The Eco Dual Frame has a width of 3000mm wide by 1200mm but just like its singe frame sibling, we can shrink that down to 2800mm.
A really good thing about the Eco Dual Frame is its variable-capacity frame that allows you to only use the drying line space that is required.
This frees up space in your laundry drying area for other tasks, if you think that this feature is going to be useful for your situation, it is definitely worth having mostly.
We recommend this model mostly for those who live in cozy spaces like apartments, condominiums, and the like.
The Eco Lowline Attachment is a must-have accessory if you want to increase your clothesline's capacity without requiring extra real estate in/out your home.
This accessory adds three additional drying lines that has the same width as your primary frame so that's 8400mm of extra line spacing without eating up precious floor area!
If you don't need it on any given day, you can simply unhook it from the mainframe, and it folds flat to the wall. 
Consider investing in an Eco Lowline Attachment if you want to make the most out of your drying area.
Eco Clotheslines Colour Range
With the Eco colour range, you can choose one of our 10 standard COLORBOND® colours, this is a durable powder-coat finished designed to protect your Eco clothesline from corrosion.
This finish is baked-on, enamel-like finish that withstands the test of time!
These colours pretty much span the spectrum of the most popular colours that we see today for clotheslines and choosing a colour is completely free of charge.
If you do have colour requirements outside of these 10 colours, please let us know as we may be able to help as we do have access to other COLORBOND® colours, too.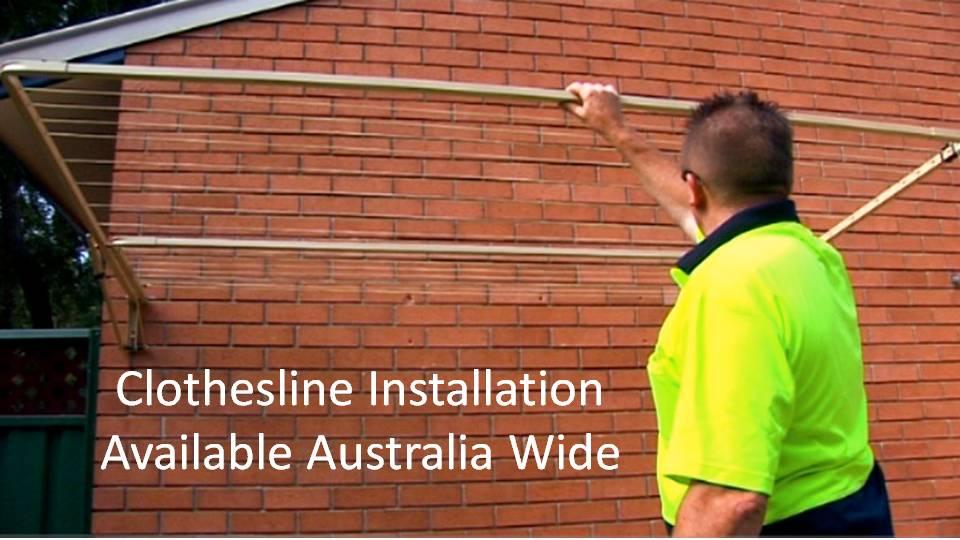 If you need help with clothesline installation, Lifestyle Clotheslines does have a full installer network around the country. 
If you wanna add that to your order, you can simply check the checkbox on the product page or you can also call and we can add it via phone for you. 
Happiness Guarantee
All of our products are backed by our 100-day happiness guarantee to make sure you've got the right product and the right clothesline for your home situation.
Should you feel dissatisfied with your recent clothesline purchase, please get in touch with us so we can take care of it for you!
If you need further information on clotheslines that are 2800mm wide, please feel free to phone us at 1300-798-779 any time.

You can also visit our website at lifestyleclotheslines.com.au for further information and how-to videos.