Today's topic is centred on 260cm wide clothesline options and the best products and brands for the spacing of 260 centimetres wide.
Let's talk about the different products that are available, the colour options, the mounting options and also the installation of those products as well.
For 260 centimetre wide clotheslines, this is not a standard size from any clothesline manufacturer.
It is a good thing that Lifestyle Clotheslines has an awesome range of product offerings to cover custom clothesline widths.
Topics That We Will Cover in This Article:
The product that we recommend the most is the Eco 270 clothesline.
This unit does have a standard width of 270cm but we can actually make this in the factory to exactly the size you need at no additional cost.
So, for example, if you need a clothesline that spans 260cm or 265cm -- any specific width, we can actually make this clothesline exactly to those size for you.
Per the images, that's what the Eco 270 would look like when it's in the up position ready to go and the side view of the unit as well.
You can see their full steel construction.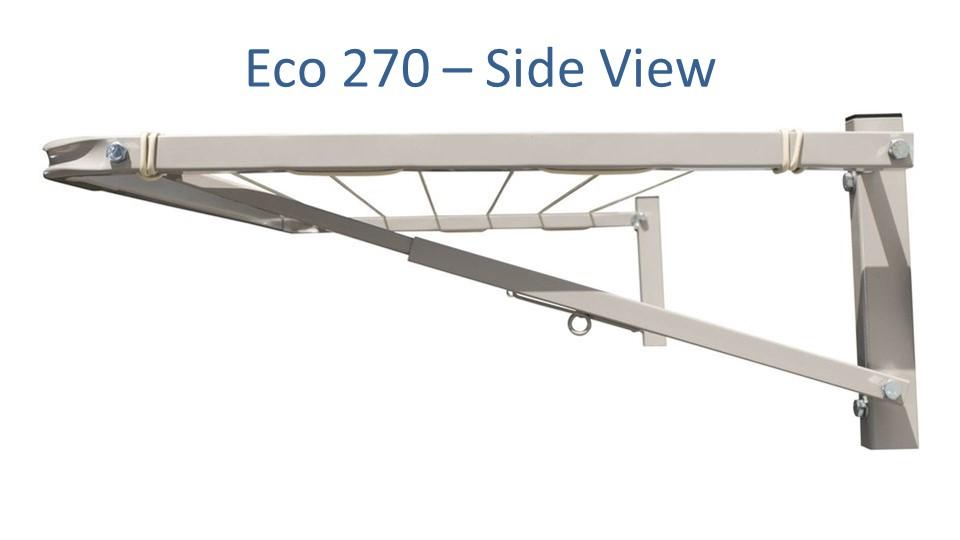 You can see its full galvanised steel construction that is engineered to survived the harsh Australian conditions.
Everything from the main frame to the mounting brackets are made out of GALVABOND steel.
These are Australian-made clotheslines and virtually no plastic components in them at all other than the plastic cord that you hang the lines on or hang them to the clothes on.
Below are the five depth options available with the Eco 270:
60cm

75cm

9cm

120cm

150cm
Bear in mind that that farther you go out from the wall, the more line space you gain within that area.
So if your laundry drying area can accommodate a 260cm wide clothesline but with a longer overhang, the better it will be so as to maximise the use of space.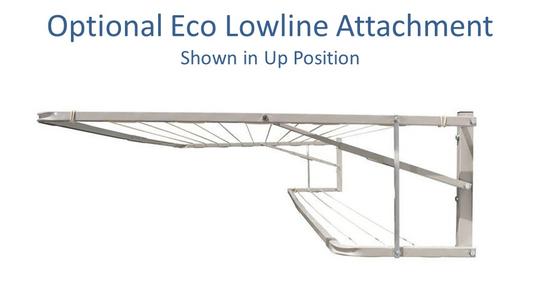 If you're looking to add even more line space to the clothesline, you can add an Eco Lowline Attachment.
This is an optional extra you can add to the clothesline which is another lower section at the back of the clothesline and it gives you an additional three lines.
So this is very handy to add if you're really looking to maximise all your line spacing in that area.
If you don't need it on any given day, you can simply unhook it from the main frame and it folds flat to the wall. 
If you are looking to further save space, you can opt for the Eco Dual Frame.
It is basically an Eco 270 but has a variable capacity frame so when you need to just half a load of clothes than usual, you only need to use the smaller frame.
This provides you more floor area to work around in instead of using the full frame at all times.
The standard size for this model is 330cm wide and depth is at 120cm but we can size it down to 260cm if need be.
Eco Clotheslines Colour Range
We understand that a big range of modern colours is a big factor when it comes to our customers, here at Lifestyle Clotheslines, we have 6 standard COLORBOND® colours for the Eco series.
These 6 pre-select colours are the most popular ones being requested by our customers.
We do have access to a range of other COLORBOND® colours should you prefer other finishes apart from the ten we have shown above, just chat or call us so we can help you out with this!
When it comes to clotheslines that are 260cm wide, we do recommend the Eco Clotheslines range.
They are handmade in Australia the old-fashioned way. They're designed in Australia, built in Australia from full steel construction, and really built to last a long time in the harsh Australian conditions that we see here.
Also, the range of modern colours is a really popular selling point with these clotheslines which means you can generally find a colour that's gonna match in with your home decor or colour scheme.
If you're needing any of those customisations, they're also done free of charge so you can get exactly the right clothesline that fills the space you have and gives you the most usable line space.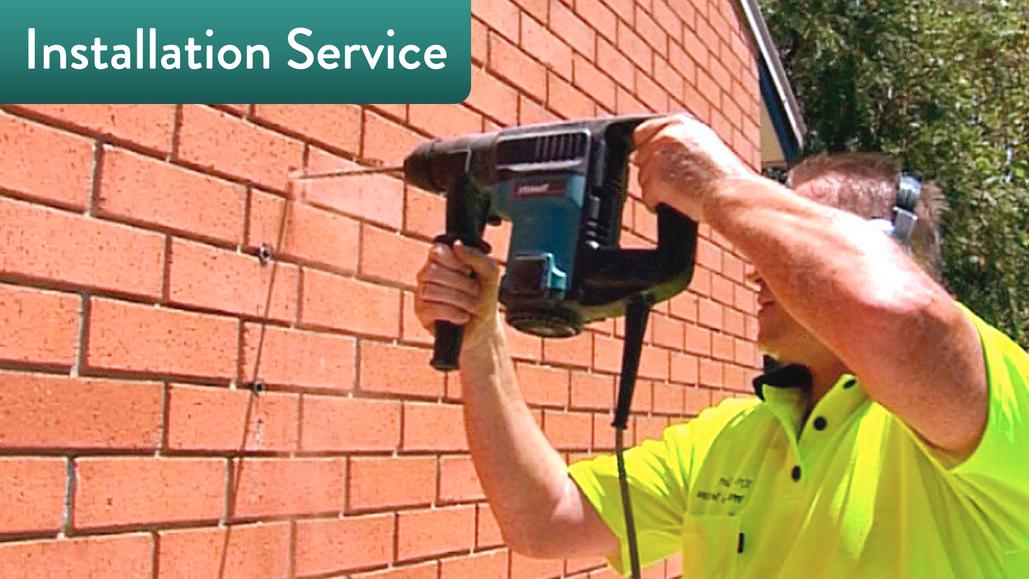 If you need help with  clothesline installation, Lifestyle Clotheslines does have a full installer network Australia-wide.
You can simply check the box on the product pages to add it to your order or you can give us a call and we can help you with it over the phone. 
For the most updated details regarding our 260cm wide clotheslines, please feel free to visit us at LifestyleClotheslines.com.au
You can also give us a call at 1300 798 779 if you have specific questions about our products, we will be more than happy to give you all the information that you need!