Today's topic is all about 2500mm wide clothesline options and we shall provide you with recommendations that are best suited for spaces of 2500mm wide.
As always, we will go over some different products that are available, colour options, mounting options, and installation advice as well.
Do take note that when it comes to clotheslines, the width of 2500mm wide is not a standard size for most clothesline manufacturers and we are aware of this.
As we have mentioned above, a clothesline that will perfectly fit a 2500mm wide spacing is not readily available off-the-shelf.
Here at Lifestyle Clotheslines, recognise the need for such a niche product since we try our best to cover everything that our customers need.
So fret no more, let us introduce to you a few of our clothesline favourites so that you can find one that is perfect for your home!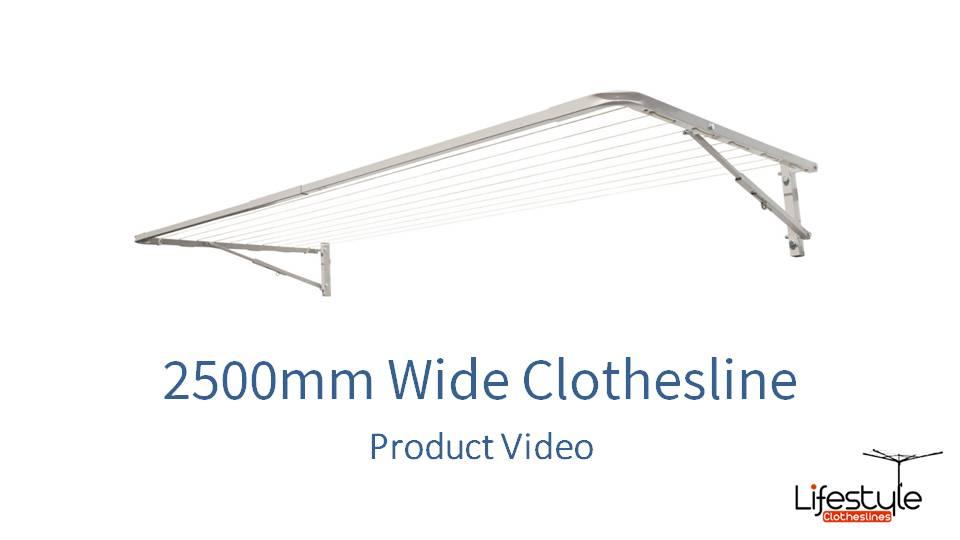 Topics Covered in This Article
Eco 270:
What we do recommend getting is the Eco 270 clothesline, which we can modify down to the 2500mm wide spacing for you.
This clothesline is normally 2700mm wide, but we can modify it down to whatever width that you may require -- at no additional charge whatsoever.
So if you have a space with a clearance of 2500mm or 2550mm, we can make it to exactly that size for you so you can maximise use of your laundry drying area at no additional charge.
For the Eco 270 clothesline range, there are five standard depth options for your to choose from:
600mm

750mm

900mm

1200mm

1500mm
Since the width of the clothesline is pretty much limited, the only way to further increase the capacity of your clothesline is by choosing the most depth possible.
The further out the frontal overhang of your clotheslines, the more drying lines you are going to get that has the same width.
Another good route to take in order to increase the capacity of your clothesline without eating up additional real estate is by getting the Eco Lowline Attachment. 
This Eco Lowline attachment can be easily added to your clothesline and adds the needed drying lines without eating up extra space as we have mentioned earlier.
It is made out of solid galvanised steal that resists rust and boasts impressive tensile strength.


It simply attaches to the main frame so if the main frame goes up and down, the lowline attachment's frame will simultaneously be deployed/folded down--no extra steps necessary.
How's that for convenience?
If you decide that you don't want to use the lowline attachment for extra long articles, you can simply detach it from the main frame.
It is a really handy accessory to have if you don't have the space for a big clothesline.
Other Clothesline Options for 2500mm Spaces: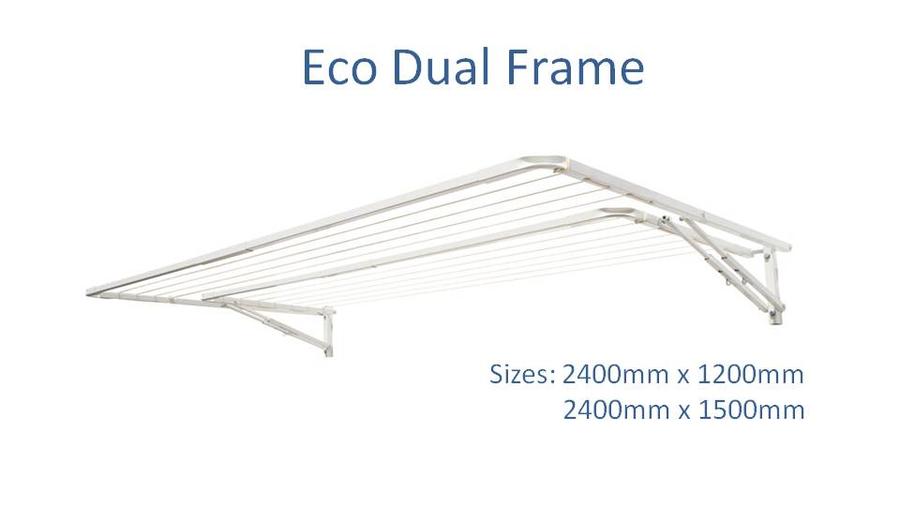 Eco Dual Frame
The Eco Dual frame is basically a modified version of the Eco 270, the only difference being the flexibility in terms of capacity.
This is great for smaller washes where you only need a small amount of drying space and keeps your laundry drying area spacious.
If you need full capacity of the 2500mm wide clothesline, simply deploy both frames and you're pretty much good to go!
Austral Standard 28
The Austral Standard 28 is another model that is suitable for small spaces.
This one has 12 lines and is available in three standard colours, the classic cream, woodland grey and surfmist.
This is another very popular Australian-made product and one that does come with a big guarantee as well, 20-year guarantee.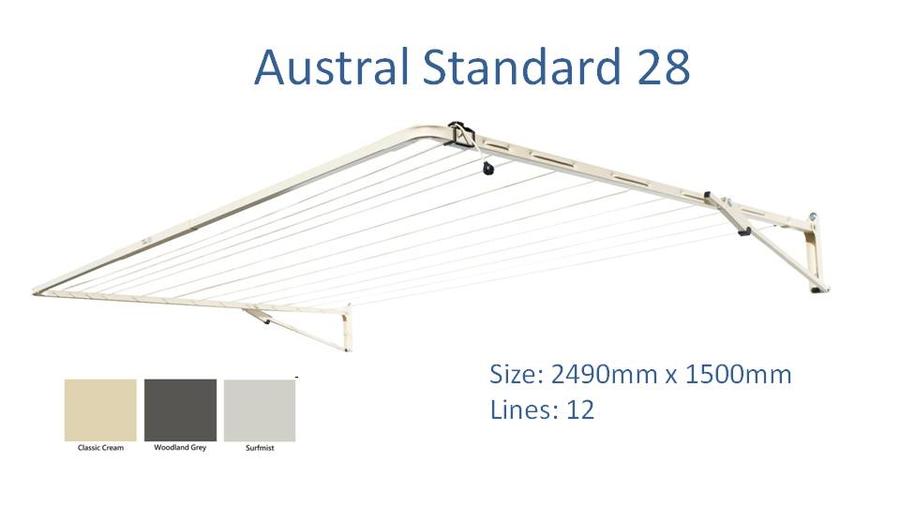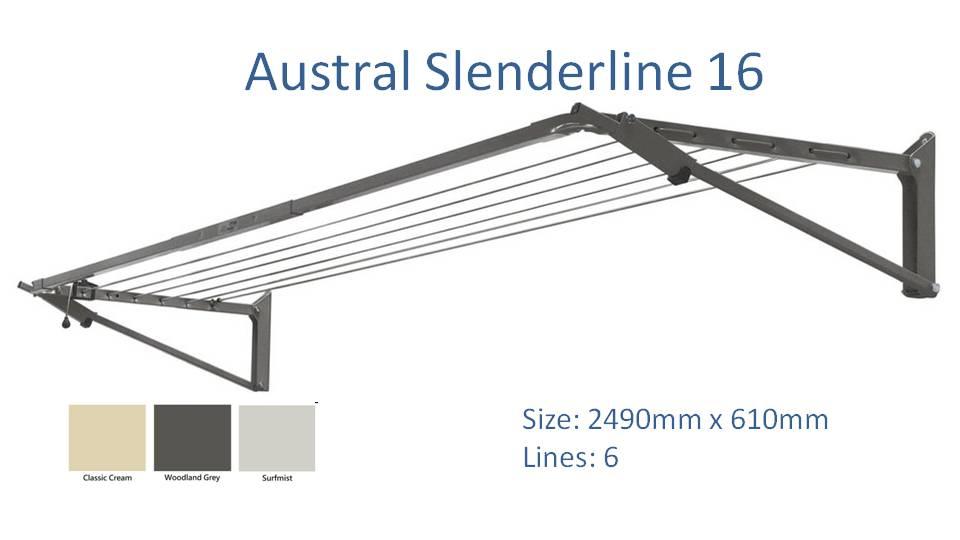 Austral Slenderline 16
The Slenderline 16 has a dimension of 2490mm by 610mm , hence the name.
This model is perfect for very narrow walkways/pathways in or out of your home and is often the choice of many for garages.
Sporting six total drying lines and three colour options, the Austral Slenderline 16 is perfect for any home and will discreetly match your home's aesthetics.
Eco Clotheslines Colour Range
The Eco Clothesline range boasts a plethora of colour options for you to choose from.
These ten colours are the most popular ones preferred by loyal Lifestyle Clothesline customers.
Colorbond is no ordinary paint finish, it lasts as long as the unit itself, it's resistant to scratches, and does not peel off like most PVC-based paint found on cheaper clotheslines.
Our top recommendation for clotheslines is the Eco range.
They are hand-made in Australia the old fashioned way and we do find products that are still made in Australia that are really built much better than a lot of products coming in from overseas.
Eco clotheslines boast full galvanised steel construction is really built to last.
They use Australian BlueScope steel and then powder-coated to keep rust and scratches at bay.
The best part is, if you do need any customisation, that can be all done free of charge!
Ground Mount Kits
If you don't have a wall suitable for mounting clotheslines, you have a couple of options in terms of having a 2500mm wide clothesline converted into a freestanding one.
We have optional ground mount kits that will further boost the convenience of having a clothesline in your yard.
The two main type of ground mount kits are the standard ground mount kit and the plated ground mount kit.
The former is for anchoring the clothesline in grass/soil area with concrete footings and can easily be done by your or our clothesline professionals.
The plated ground mount kit allows you to install the clothesline on a concrete slab area.
This one has a plate on each end of the mounting frame's legs which has provisions for bolts/fasteners.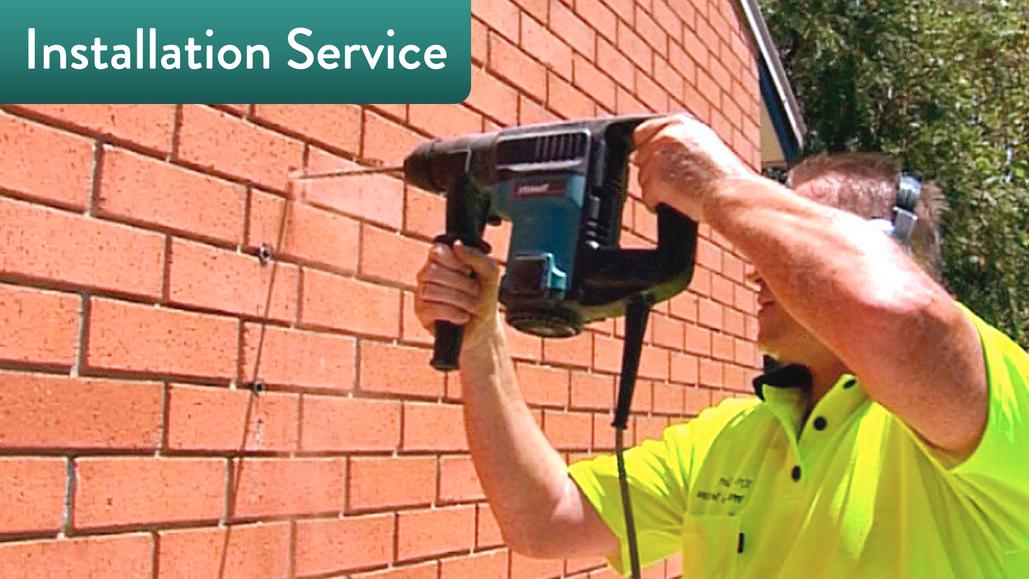 If you need help with  clothesline installation, Lifestyle Clotheslines does have a full installer network Australia-wide.
You can simply check the box on the product pages to add it to your order or you can give us a call and we can help you with it over the phone. 
We care about our customers, Lifestyle Clotheslines is a family-run business that is motivated by customer satisfaction more so than sales.
There is a reason why our customers keep coming back, let us help you out and see for yourself why we are the right choice for all of your clothesline needs.

To prove this, we have a 100-day Happiness Guarantee wherein we will do whatever we can to ensure that you get your money's worth for every clothesline purchase.
If you are looking for more up-to-date and comprehensive information on clotheslines 2500mm in width, please feel free to drop by our website at LifestyleClotheslines.com.au
You can also give us a call at 1300 798 779 if you have specific queries that will be gladly taken care of by our awesome clothesline experts!