This discussion is going to be all about 2.8m wide clotheslines, we will showcase a few models that we think are best suited for this usage scenario.
We will also have a look at some of the accessories that you might want to consider, mounting kits, installation service FAQs, colour options, etc.
A 2.8m wide clothesline is not really that common since most models have a width of at least 3m or so the options are pretty limited in this category.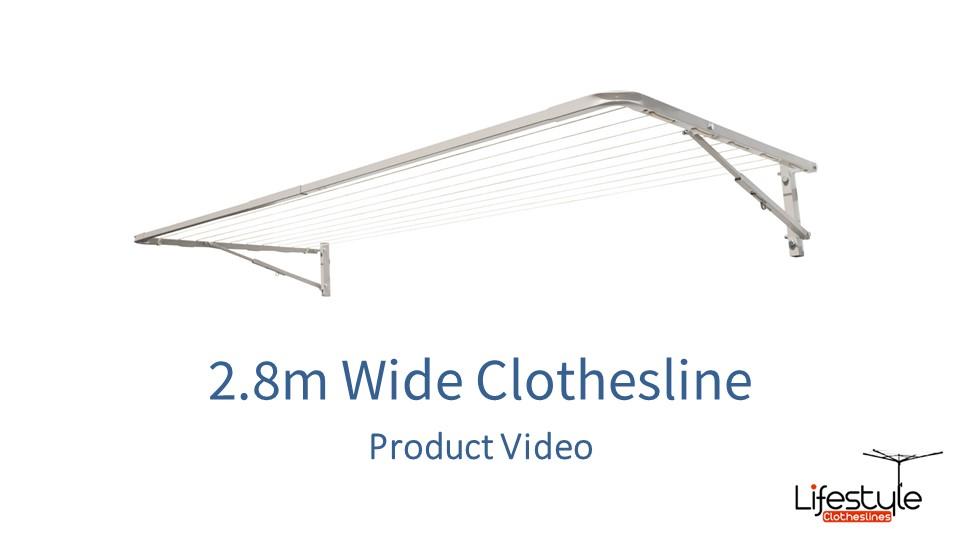 2.8m Wide Clothesline Talking Points:
Eco 300
The Eco 300 is one of our most popular model out of the Eco series, it has a standard width of 3m but we can modify it down to 2.8 metres wide for you at no additional charge.
Basically, if you have any space around the 2.8 metres like 2.88 or 2.85 or if there is a specific width that you want your clothesline to have we can take care of it for you.
It is completely designed and built in Australia and boasts a durable galvanised steel construction protected with powder-coat finish.
The Eco Dual Frame has a width of 3m wide by 1.2m, but again, with the Eco Clotheslines, we can modify that down to the 2.8 metres for you.
The highlight of this clothesline is the fact that the main frame has two parts, hence, the variable capacity format can come in really handy if you wish to save a lot of space.
This is a handy unit for those areas where you think you may wanna have a dual frame set up, if you think that this feature is going to be useful for your situation, it might be worth considering.
With the Eco range, you can add an optional Eco LowLine Attachment.
This gives you another 3 lines which is a handy optional accessory if you want to get more line space in the area of 2.8 metres. It simply attaches to the mainframe and goes up and down when you move that.
If you don't need it on any given day, you can simply unhook it from the mainframe, and it folds flat to the wall. 
If you want to have as much line space as you can in a 2.8 metre wide section, it might be worthwhile to consider investing in an Eco Lowline Attachment to your order.
Eco Clotheslines Colour Range
With the Eco colour range, you can choose one of our 10 standard COLORBOND® colours, this is a durable powder-coat finished designed to protect your Eco clothesline from corrosion.
These pretty much span the spectrum of the most popular colours that we see today for clotheslines and choosing a colour is completely free of charge.
If you do have colour requirements outside of these 10 colours, please let us know as we may be able to help as we do have access to other COLORBOND® colours, too.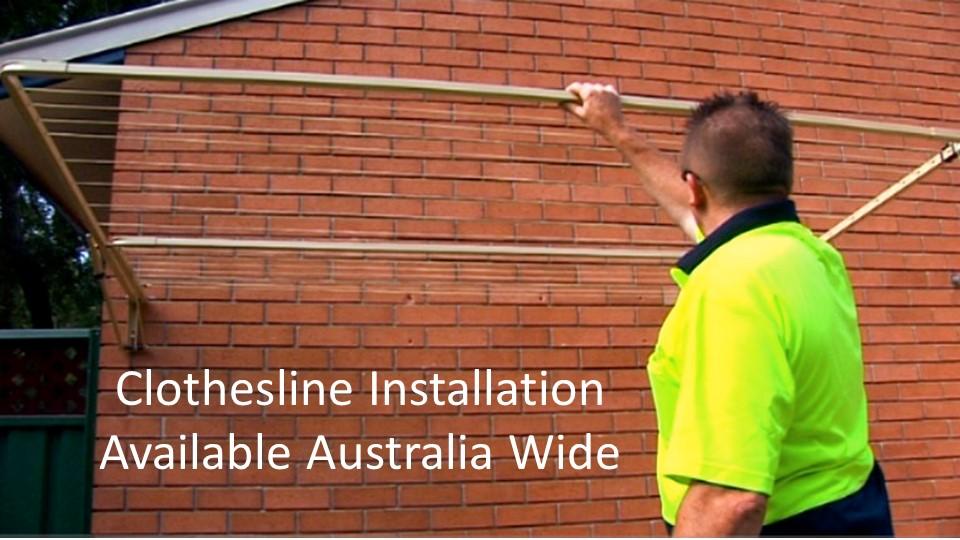 If you need help with clothesline installation, Lifestyle Clotheslines does have a full installer network around the country. 
If you wanna add that to your order, you can simply check the checkbox on the product page or you can also call and we can add it via phone for you. 
all of our products are backed by our 100-day happiness guarantee to make sure you've got the right product and the right clothesline for your home situation.
Should you feel dissatisfied with your recent clothesline purchase, please get in touch with us so we can take care of it for you!
If you need further information on clotheslines that are 2.8m wide, please feel free to phone us at 1300-798-779 any time.
You can also visit our website at lifestyleclotheslines.com.au for further information and how-to videos.