Most Durable Clothes Horse to Buy in Australia
Are you tired of your clothes taking ages to dry or struggling with limited space for drying laundry?
The solution lies in choosing the perfect clothes horse.
Let us guide you through the diverse range of options and tips to help you find the ideal clothes horse that caters to your needs.
Your clothes will thank you, and so will the environment!
Short Summary
Explore a variety of clothes horse options for efficient and space-saving drying.

Maximise the efficiency of your clothes horse with proper loading, strategic placement and regular maintenance.

Choose energy efficient models made from sustainable materials to reduce environmental impact while saving on utility bills.
Maximising Drying Efficiency with Clothes Horses
Extracting maximum utility from your clothes horse involves optimising its efficiency.
This can be done through appropriate loading, strategic placement, and regular maintenance.
By paying attention to these aspects, you can not only enhance the drying process but also prolong the life of your clothes horse.
Proper Loading Techniques
Employing precise loading methods is key to ensuring uniform drying and avoiding damage to your garments.
When loading a clothes horse, ensure that the items are evenly distributed and not overloaded.
Also, avoid placing the items too close together, as this can impede air circulation and increase drying time.
Proper loading means that you should not overload the clothes horse with too many clothes.
Verify the clothes horse's maximum loading capacity to ensure optimal usage without compromising its quality and durability.
Remember to adhere to the manufacturer's instructions for proper loading and weight limits, especially when using a heated clothes horse.
Identifying the best spot for your clothes horse significantly enhances the drying efficiency.
Place it in an area with adequate ventilation, such as near an open window or door, to ensure maximum air circulation and expedite the drying process.
Hanging clothes orderly on the rungs, without bunching up or overlapping, further optimises airflow and minimises drying time.
Keeping up with routine maintenance keeps your clothes horse in peak condition and promotes effective drying of garments.
Inspect it for any signs of wear and tear and replace any broken or damaged components.
Cleaning the clothes horse regularly will also ensure that it remains free of dust and debris allowing your laundry to dry quickly and efficiently.
Clothes Horse Accessories & Enhancements
Elevate your clothes drying routine with essential accessories like clips/pegs, sockhangers, etc.
These items not only enhance efficiency and convenience but also keep your laundry area tidy and well-organised.
Clips or pegs secure your clothes during drying, while smart storage solutions maximise space and accessibility, improving your overall laundry experience.
Clips and pegs are instrumental in holding your garments steady as they dry, preventing them from slipping off the clothes horse.
The Hills soft grip pegs, for instance, come highly recommended and are made with stainless steel and UV-resistant plastic, providing durability and reliability.
Additionally, eco-friendly options such as wooden or bamboo pegs offer a sustainable alternative, while stainless steel and rust-resistant pegs guarantee durability in humid environments.
Aside from clips and pegs, practical storage solutions like hanging baskets, shelves, and other accessories like a laundry trolley are also a must.
They can help organise your laundry space and store clothes and other items while they dry, making it easier to shop for the perfect drying solution.
Pairing storage solutions with your clothes horse allows you to maximise your available space and streamline your laundry process.
Like in the case of Hills Premium Laundry trolley, it doesn't just make transporting huge piles of wet laundry easier, it stores your pegs too and keeps them within easy rich.
Finding the simplest solution to daily laundry woes can actually make a huge impact in the long run!
Environmentally Friendly Clothes Drying
Embrace eco-friendly clothes drying by using energy-efficient racks and sustainable materials.
These practices reduce electricity consumption, lower your carbon footprint, and extend your clothing's lifespan.
Not only do they demonstrate a commitment to sustainable living, but they also lead to long-term utility bill savings while preserving clothing quality.
Choosing energy-efficient clothes horses is a smart choice that goes beyond just reducing your electricity consumption...
...it also has a positive impact on your household budget by lowering utility bills.
Moreover, it's worth noting that freestanding clothes horses tend to be more energy-efficient compared to wall-mounted options due to better airflow.
Eco-friendly materials such as bamboo and recycled materials make for an excellent choice when selecting a clothes horse.
Not only do these materials reduce environmental impact, but they also offer a sustainable and durable option for drying your clothes.
Opting for clothes horses made of sustainable materials allows you to support environmental conservation while effectively drying your laundry.
The enduring advantages of eco-friendly clothes drying practices encompass decreased energy usage and reduced environmental impact.
By opting for an energy-efficient clothes horse and using sustainable materials, you can enjoy cost savings of up to 25% and energy savings of up to 40%.
Moreover, air-drying clothes can prolong the life of your garments, reduce wrinkles, and conserve water.
Exploring Clothes Horse Options
Selecting the right clothes horse is like choosing the perfect dance partner, it should complement your laundry needs and gracefully accommodate your drying preferences.
Traditionally made of wood, metal, or plastic, clothes horses serve as portable frames for evaporative drying of wet garments.
Whether you're looking to combat damp and mold like the British once did or simply need a space-saving solution for drying clothes, there's a clothes horse for you.
Freestanding Clothes Horses
Freestanding clothes horses offer portable and versatile drying solutions, suitable for both indoor and outdoor use.
Among the top choices on the market are the Hills Two Wing Expanding Clothes Airer and the Hills 3 Tier Mobile Tower Airer, both excellent clothes airers options.
The Hills Two Wing Expanding Clothes Airer is a robust and functional washing line, perfect for those living in small spaces or requiring an auxiliary clothesline.
On the other hand, the Hills 3 Tier Mobile Tower Airer is constructed of galvanised steel and features three racks of variable heights, accommodating up to 60 clothes hangers and 19m of drying line space.
Both options come with warranties, ensuring you a reliable drying companion for years to come.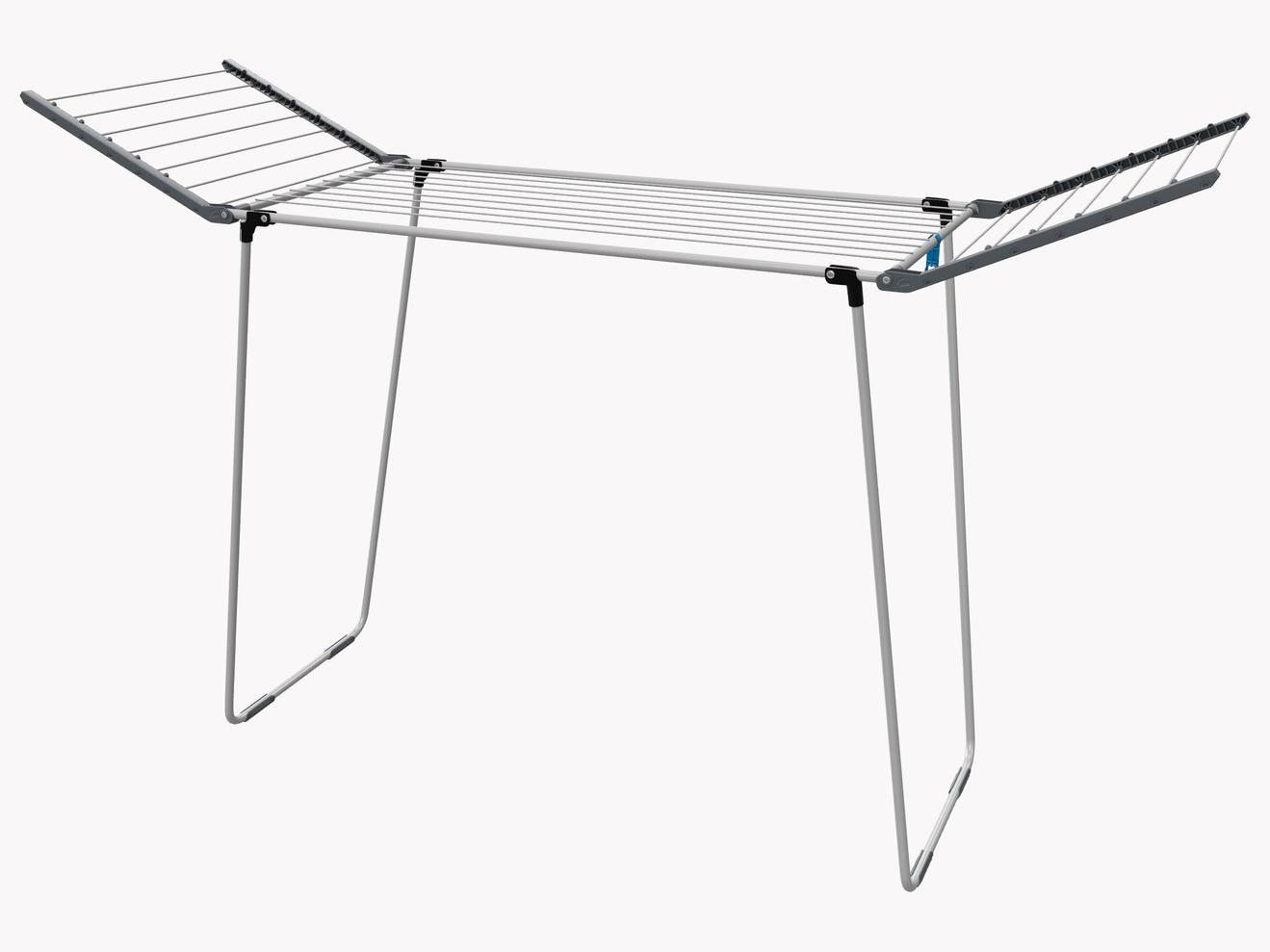 Hills Two Wing
Simple, easy to use, and folds flat.
A great starter or accessory clothesline.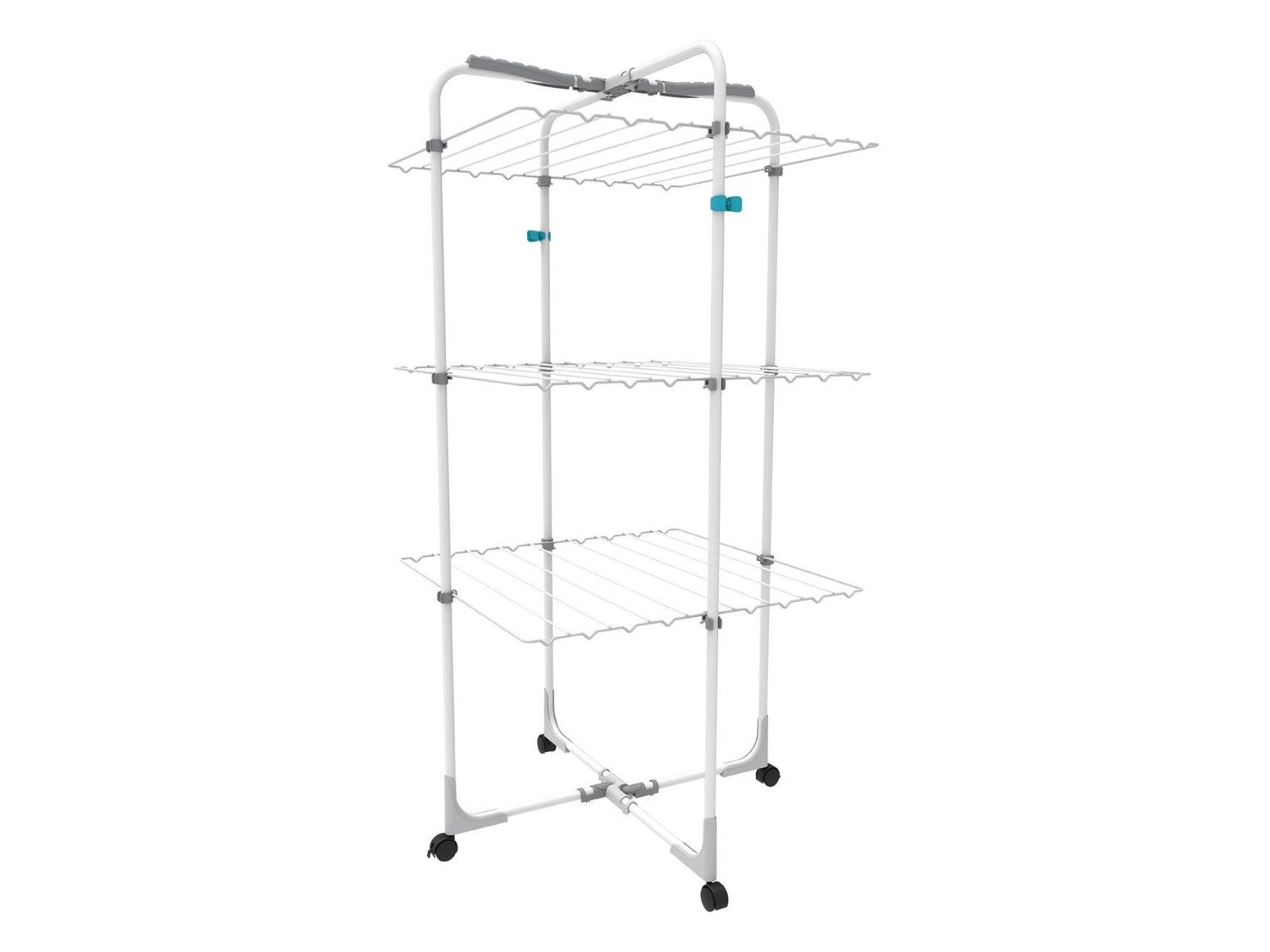 Hills 3 Tier Mobile Tower
Ideal for portable, space-efficient drying due to its small footprint.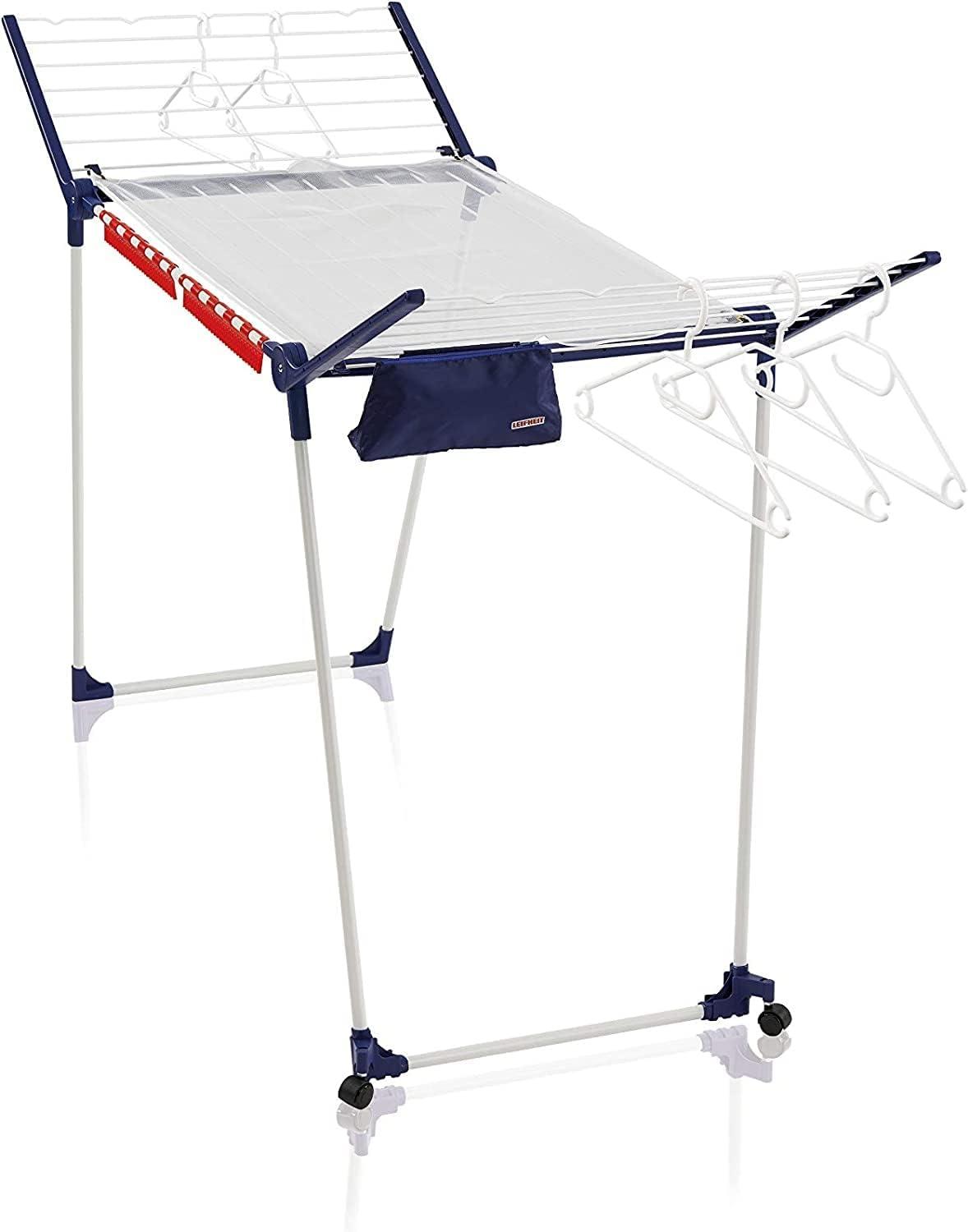 Leifheit Pegasus 200
High quality clothes horse with plenty of space for everyone in the family.
Wall-Mounted Clothes Horses
For those looking to optimise their drying space, wall-mounted clothes horses provide efficient and space-saving solutions.
The Artweger Ruck Zuck, Foxydry Fold and Foxydry Wall Plus are excellent choices for wall-mounted drying racks, serving as versatile clothes horses.
The Artweger Ruck Zuck features rust-resistant construction and is impressively capable of supporting up to 20kg of laundry while the Foxydry Fold can handle over 10kg.
The Foxydry Wall Plus, on the other hand, is an innovative height-adjustable wall-mounted drying rack designed for convenience and efficiency.
All three options offer durability and space-saving benefits, ensuring that your laundry dries quickly and efficiently.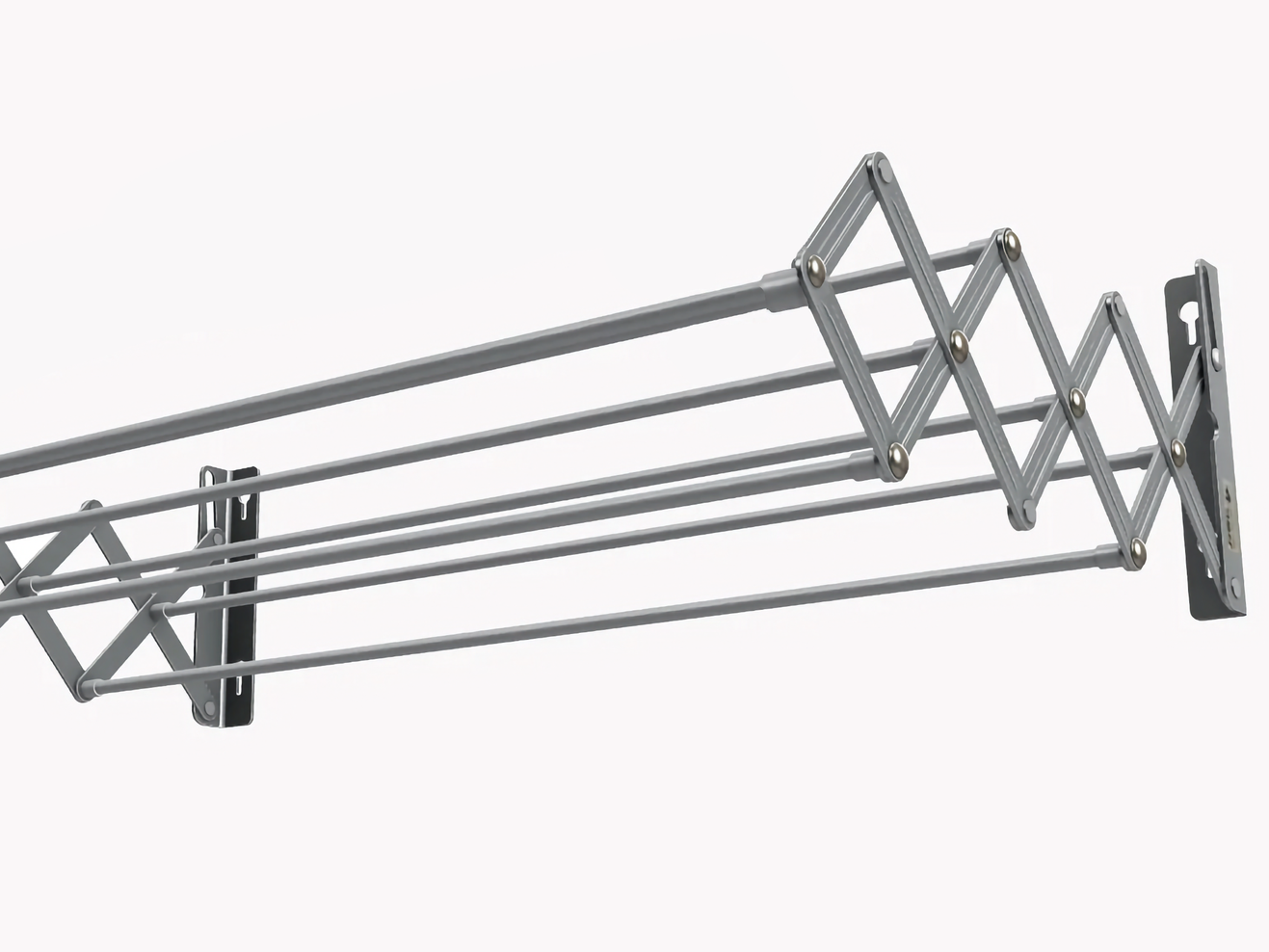 Artweger Ruck Zuck
Ideal for compact living spaces, whether indoors or outdoors.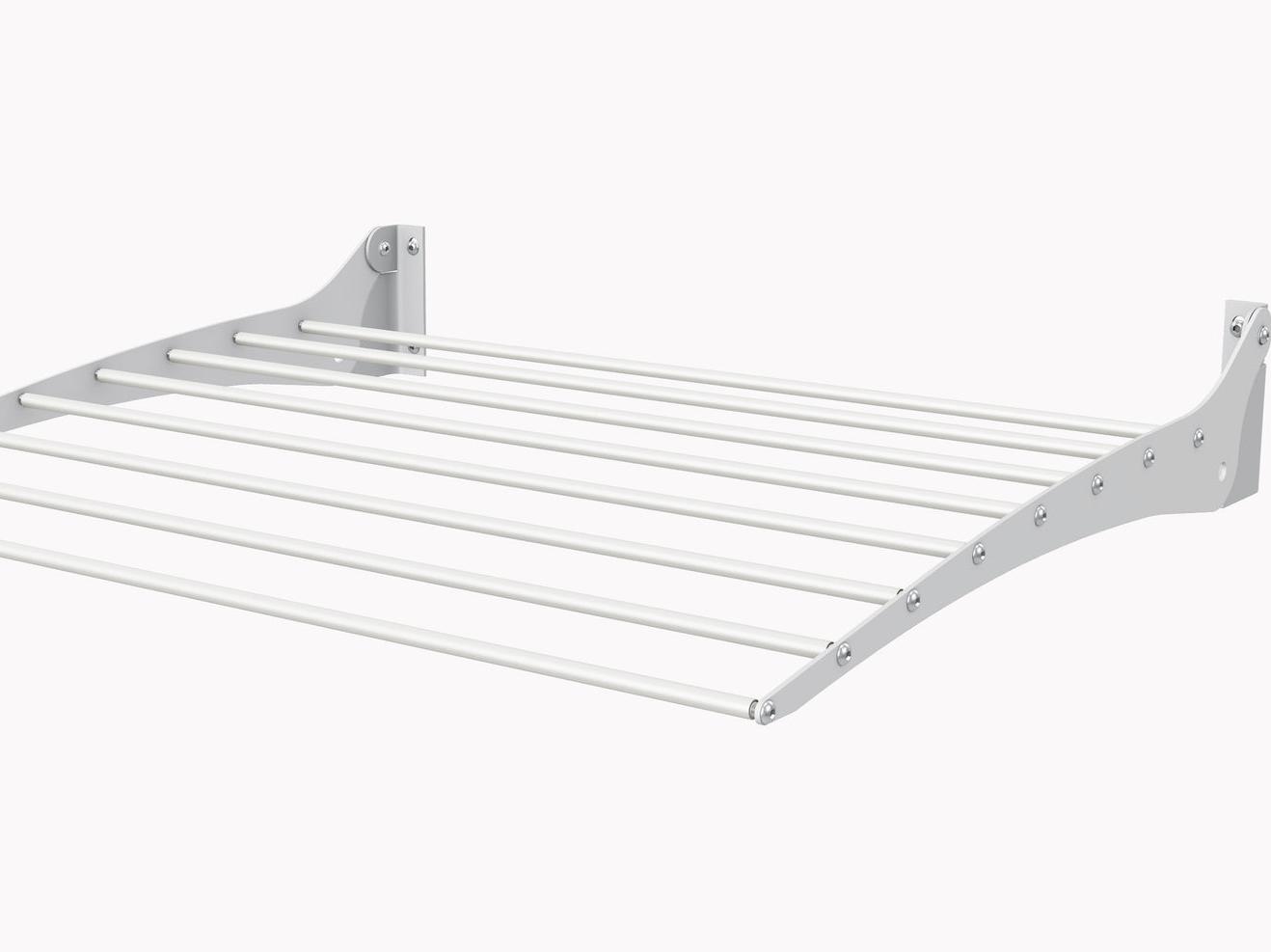 Foxydry Fold
Folds compactly, occupies minimal space, and fits in tight areas.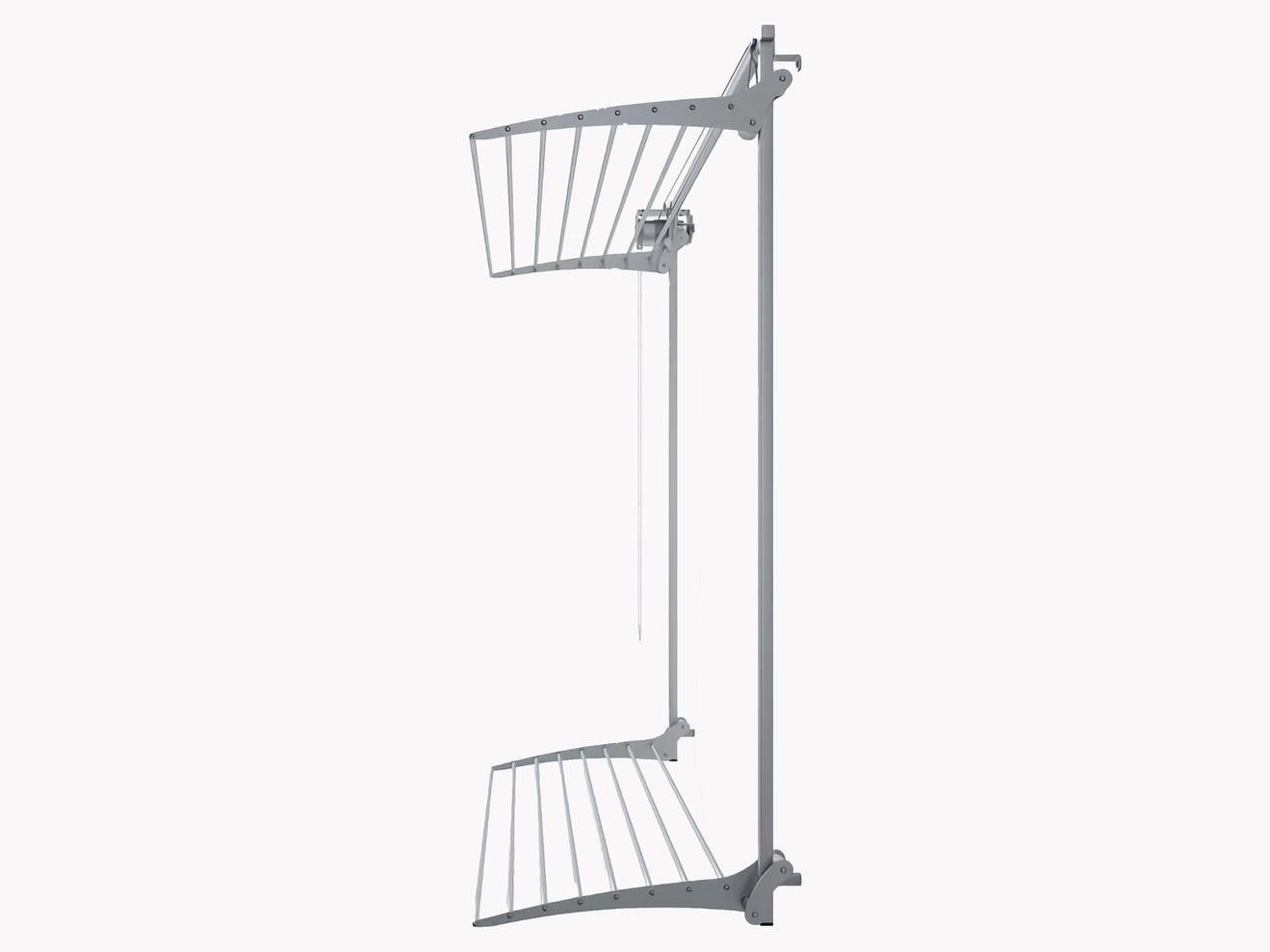 Foxydry Wall Plus
Lifts smoothly, fold flat, looks great,
dries a ton. What's not to like?
Frequently Asked Questions
In conclusion, choosing the perfect clothes horse involves considering various factors.
This includes type of clothes horse, proper loading techniques, ideal placement, and maintenance tips.
By exploring different options, embracing environmentally friendly practices, and using suitable accessories...
...you can enhance your clothes drying experience and create an efficient laundry routine.
It's time to dance with your new laundry partner and enjoy the benefits of a well-organised and eco-friendly clothes drying solution!