Best Heavy Duty Retractable Clothesline
The best heavy duty retractable clothes line is a question we get asked a lot and as there are many models and styles of retractable and retracting clothes lines, here are a few tips to help you choosing the best model for your situation.
Tips on choosing the best heavy duty retractable clothesline

:



Extension: How far out does the clothesline need to extend to?




Most modern retractable lines extend to 6.5 metres.




For longer distances you would need to be looking at the Austral Retractaway 40 (8m maximum extension) or the Austral Retractaway 50 (10m maximum extension).




Area: How much wall space or area do you have to work with?




The bigger the wall space you have the bigger and stronger unit you can put up on it.




If you dont have much wall space then a post to post installation would be the answer.




Surface Area: Do you have a secure surface to mount the cabinet to?




Retractable clothes lines (particularly the heavy duty models) operate under very high tension to keep the lines tight and your laundry off the ground.




Ideally, retractable clotheslines should be installed on to a brick wall or steel posts to make sure the line in anchored correctly before the unit is used.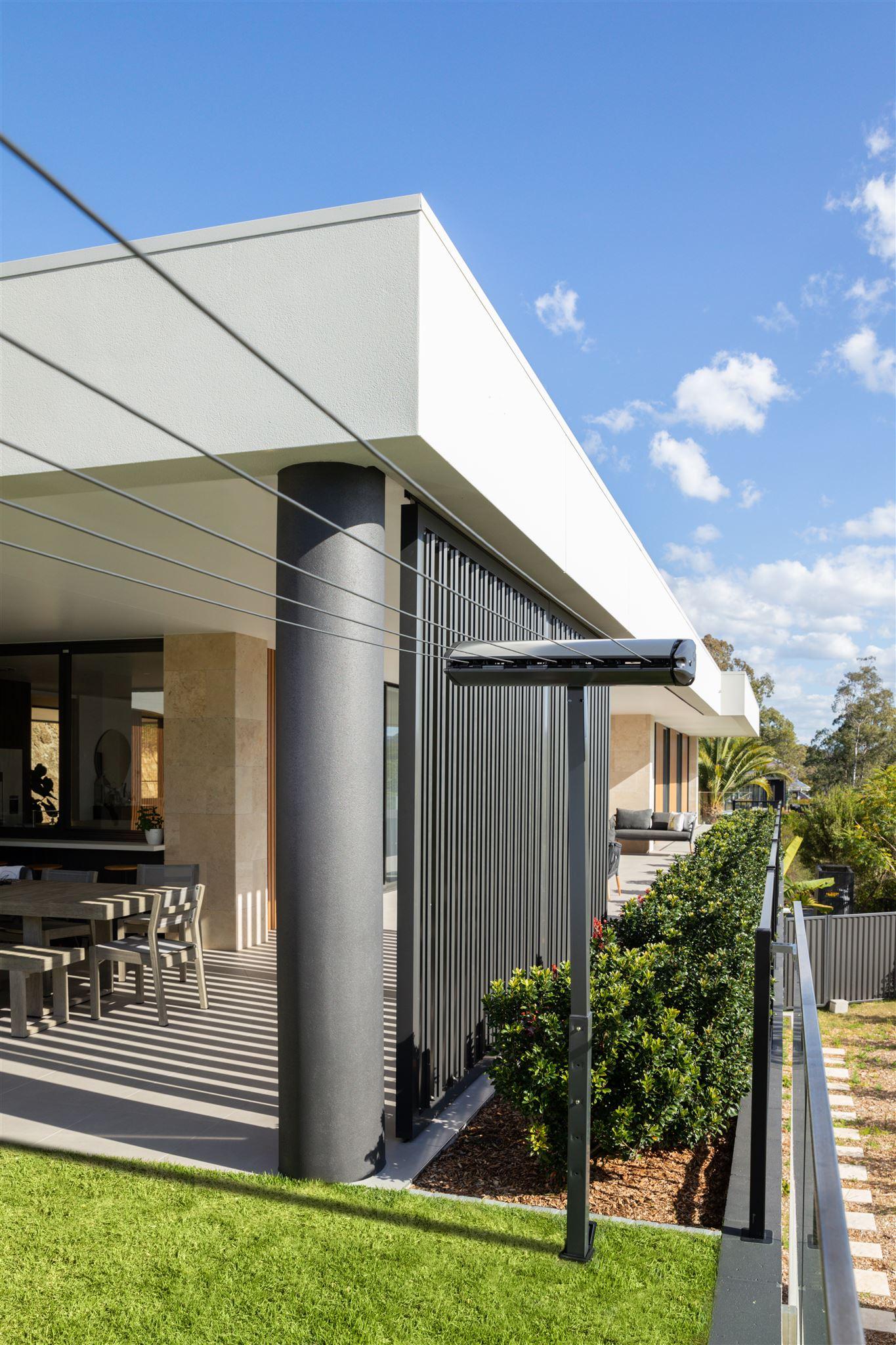 Our Recommendations
When it comes to recommending the best retractable clothesline for your situation you need to take into account the points above.
During our in house testing of all current retractable and retracting style clotheslines, we did find that the more they cost the better they performed and operated and in particular the Austral Retractaway range was the standout.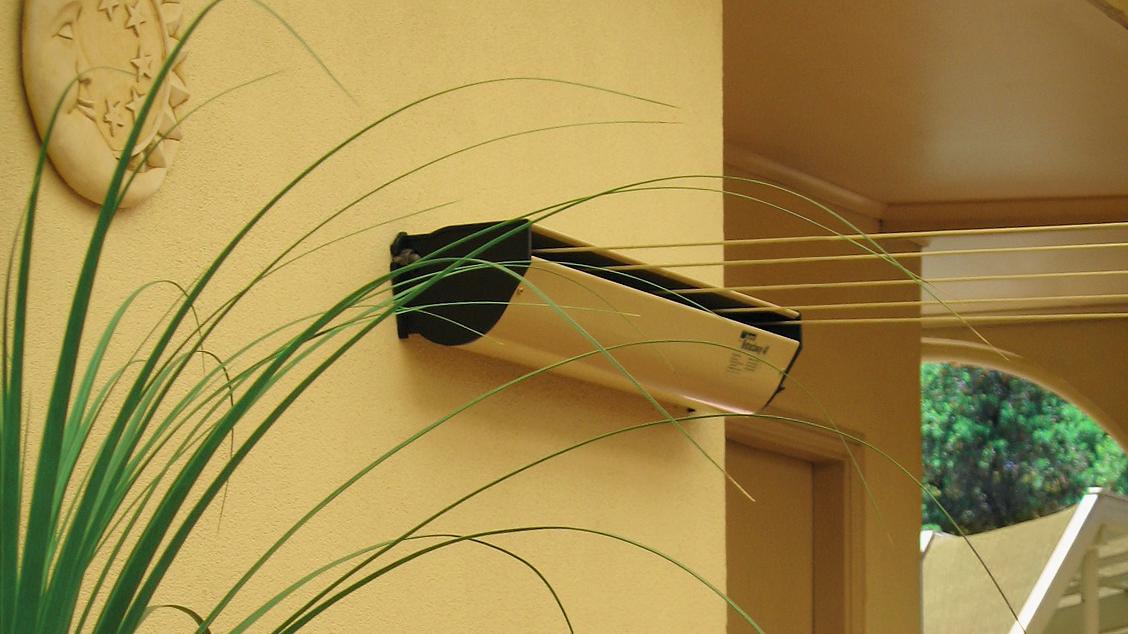 1. Austral Retractaway 40
This clothesline has 5 lines that can extend up to 8m. It is fully Australian made and owned with all steel constructions.
There are lots of mounting options as you can choose to buy ground mount kits, mount bars and ground sockets.
This has been a big seller for years and is a good heavy duty clothesline that you feel good about buying when you are supporting an Australian business.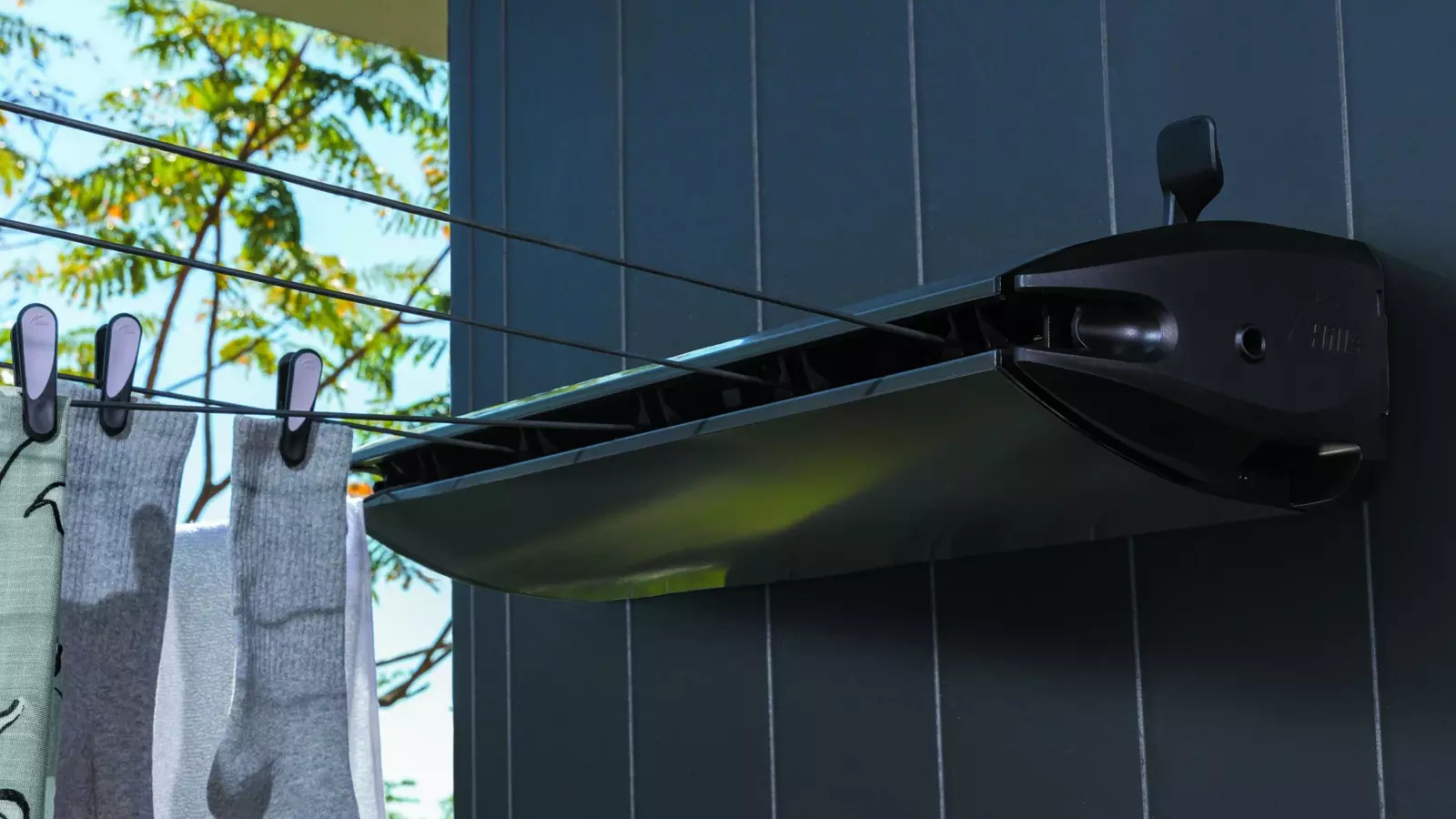 2. Hills 5 Line Retracting Clothesline
This clothesline is a part of Hills most recent collection which came out in 2022.
It can extend up to 6.75m has 5 lines and has many mounting options (just like the Austral), ground mount kits, sockets and a mount bar.
Hills has been a big clothesline brand for many years that has a good reputation for a reason and their new clotheslines have been a huge upgrade in quality from their past products.
If you need any further assistance in choosing the right heavy duty retractable clothes line for your home please feel free to give us a call on 1300 798 779 or visit our main website at www.LifestyleClotheslines.com.au