The Best Clotheslines If You Live in Gold Coast
It should not be hard to find the best clotheslines in Gold Coast, if you are encountering issues in determining the clothesline you need then let us help you do just that.
All we have to do is to basically find out how much drying line space you actually need, the form factor that will fit your preferences while taking into account the environment and of course, figure out what will fit your price range.
There is no denying that the Gold Coast is one of the least densely populated cities in Australia but since this beautiful city is adorned by wonderful beaches and sceneries, do not be surprised by the condominiums and apartments sprouting here and there.
This means that while the majority of houses in this area are detached, there is still quite a big market for cozy living spaces like studios and townhouses which may require clotheslines to be designed in a way to cater to such types of dwelling.
Also, now that a lot of people are looking to rent out their homes, it is imperative that the capacity is the main priority, we will also discuss about striking the perfect balance between performance and how much clothes a clothesline will be able to handle depending on the type of installation.
Warm and Sunny Gold Coast is one of the warmer and slightly humid regions in Australia with an average temperature that reaches the mid to high twenties throughout the year, such a beautifully sunny territory comes with a few caveats that the people from this region are very familiar with.
Warm and Sunny
Gold Coast is one of the warmer and slightly humid regions in Australia with an average temperature that reaches the mid to high twenties throughout the year, such a beautifully sunny territory comes with a few caveats that the people from this region are very familiar with.
What we mean by that is that the Gold Coast resides right by the South Pacific Ocean where weather disturbances such as storms and heavy rainclouds are generated.
This implies that the clothesline you are looking to purchase must be designed and tested to survive such occurrences, add to that the highly corrosive aspect of seawater and you have got yourself a perfect recipe for a clothesline that may not last very long than usual.
Many clothesline makers based in Australia have designed their products specifically to address the reliability issues that may arise in such conditions, there is nothing more complacence-inducing than knowing that your heard-earned money is made by a company that knows very well how harsh the Australian climate can be.
Metallurgy
With that being said, many of these manufacturers resort to using thicker gauge of steel for the frames and cabinets, take advantage of reinforced stainless steel joints or nuts and bolts, the list goes on.
Another brilliant design move is being able to remove the clothesline/whole assembly from the mounting points for storage, thus, eliminating any possibility for naturally-caused physical damage to even take place apart from the inevitable rusting or ageing of the device itself.
As we have mentioned above, being a coastal area, the main villain to be aware of in Gold Coast is corrosion, there is simply no way of going around this one.
Add to that the high humidity levels, mineral content in tap water, and the sodium in the air which causes atmospheric corrosion in steel no thanks to the seawater.
Modern galvanised steel is very resistant to rusting unlike the earlier days but to ensure a very long life span, you should purchase a clothesline made of aluminium or stainless steel, for budget-conscious buyers your best bet is aluminium.
Stainless steel on the other hand is significantly pricier regardless if it is the 308 or 316 variant, it is long considered as the 'Rolls Royce' of airers and some even come with an incredible 80 year guarantee which is a testament as to how long these things last.
Aluminium is a lot more pliable than galvanised or stainless steel, this is the only tradeoff for affordability although it hits the perfect spot for being both affordable and very reliable, do keep in mind though that clothesline frames made from aluminium may be susceptible to bending in rough weather.
When it comes to drying lines, steel wire will be more durable than typical polyester or PVC cords, you do not have to spend extra just to get a clothesline with steel cable, you can buy this off the shelf in hardware stores and have it installed yourself.
Plastic cords eventually age and become brittle due to UV exposure and it will eventually lead to breakage, top-tier clotheslines makers like Daytek, Austral, Hills, and Evolution all offer models with steel cords, if you would rather not be bothered by replacing your clothesline cords then you might want to take a look at the those brands.
The Right Clothesline for the Right Location
Choosing the best clothesline in Gold Coast—or anywhere for that matter—has a lot to do with the location and type of surface it will be installed on.
You see, a lot of people commit the absolute mistake of prioritising aesthetics more than the functionality of the product (just like many of us do when making decisions about new appliances) not taking into account if the product will really be used to its full potential.
Typically, people assume that the clothesline they want will work for just about any space they want to designate as a laundry drying area, while you can always rely on your instincts when making a decision.
We think that it is best to seek for second opinion on this matter to ensure a better outcome and minimise or eliminate buyer's remorse completely.
How to find the perfect location for your clothesline:
Place your clothesline under eaves or awnings if possible

Use the sun to your advantage

Keep away from ventilation ports/outlets

Find a place where the breeze is constant 
Since you live in Gold Coast, there is a big chance that you have outdoor spaces dedicated for entertaining friends and family which means you may or may not have a covered patio, deck or some sort of awning around your home.
If you do, it is a wise decision to place something like a retractable, folding, or even a ceiling mounted model somewhere in these partially covered parts of your home.
This keeps you from having to spend extra on a clothesline cover, having your clothesline installed in these areas means your clothes are kept from being soiled by unwanted particles such as dust, bird droppings, not to mention, the added peace of mind because you do not have to worry about your clothes getting soaked when the rain occurs.
If you want to dry your clothes in the quickest way possible then a rotary hoist, free standing version of retractable, folding, or a portable unit right in the sunniest portion of your backyard might just be a perfect configuration.
Do keep in mind though that you still might want to use a clothesline cover with your airer to reduce the intensity of sunlight when drying your garments.
Many think that it is unnecessary but clothesline covers protect your clothes from premature damage.
It keeps the colour of your clothes from fading, the fibres from getting brittle, and ultimately, saves you more money in the long run because you get to use your clothes for a longer period of time.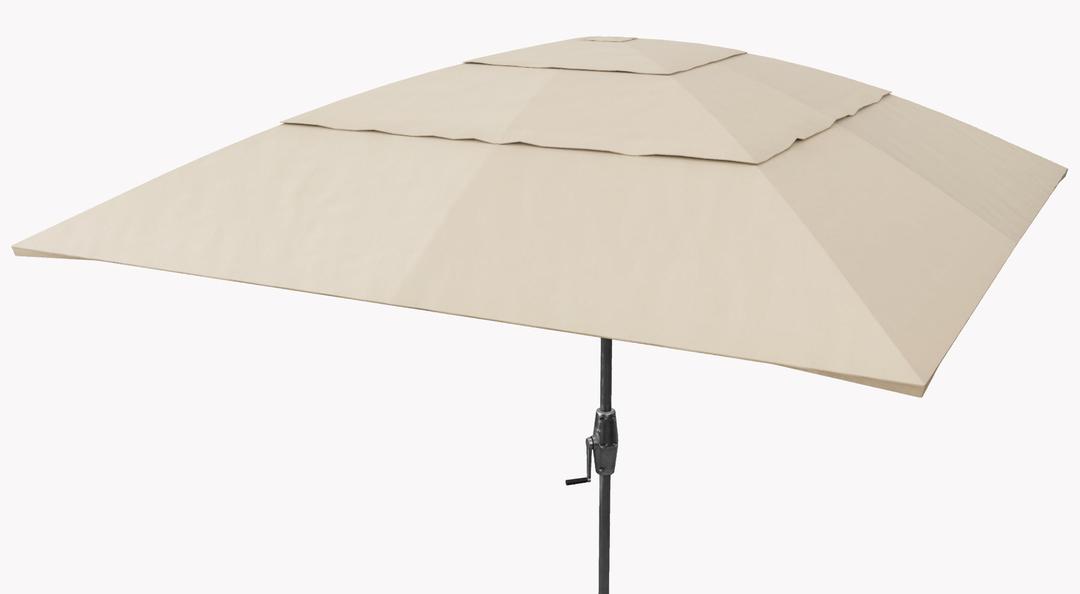 Another big no-no when installing or choosing a location for your clothesline is near outlet vents of some sort, the worse crime to commit on this front the kitchen exhaust!
You would not want you freshly-laundered garments smelling like fried chicken or sautéd onion garlic right? Same goes for bathroom and even clothes dryer vents, the pressure difference around your home might cause some lint or dust to be blown onto your clean clothes.
Last but not the least is airflow, for a place like Gold Coast it should not be too hard to find an area around your home that has a constant breeze of fresh, dry air; the heat coming in from the sun and constant breeze will result in significantly quick drying times.
Because the moisture is drawn out of your clothes fast, there is less chance for moulds or bacteria to develop so your clothes will not develop funny odours and mould infestation inside your closet is next to impossible unless humidity inside your home is too high.
Clothesline Features to Consider
Clearly you now have a good idea as to where to place your clothesline but we are not done yet, the next step is to familiarise yourself with must-have features or characteristics in a clothesline that you will acquire.
It is easy for us to be blinded by all the best and whistles only to realise down the road that they are unnecessary, apart from increasing the price tag, these things can even cause reliability issues because the more parts a product has, the more there is to break.
Apart from opting for stainless steel or aluminium airer (if possible, standard galvanised is still a good choice), make sure that the frame is made only of metal, no plastic joints; we will talk about this further into this section of the article.
Features in a clotheslines best suited for Gold Coast:
Can survive strong winds/storms

Resists corrosion even after repeated exposure to saltwater

Flexible mounting options

Adequate clearance between drying lines



Since we have already briefed you about the durability and rust resistance of the three most popular types of metal used to make clothesline frames, let us jump into the mounting options because this is one aspect of your airer that might make or break your decision.
Clothesline Mounting Options
There are certain types of clotheslines that can only be installed or mounted in one way while others offer better flexibility in this aspect.
Take for example the fold down clotheslines by Eco, this line of airers from the well-known Australian company allows for installation on walls or they can be reconfigured as free-standing units that can be situated anywhere in your yard.
Retractable clotheslines also share the same advantage but takes it up a notch, since the cabinet of a retractable clothesline is an entirely separate component from the receiving bracket, either parts can be mounted on a wall or attached to a pole.
This is what makes retractable clotheslines so popular (apart from being very reliable by design) there is virtually endless amount of ways to have it installed and we have not even gotten to the part where both the cabinet and receiving bracket can be attached to removable poles.
Removable posts can cost a bit more but the convenience and practicality that these offer is simply too hard to resist.
In the even that a storm hits your area you do not have to worry about your clothesline getting damaged, simply remove the clothesline/poles from the ground socket and store them for safety.
This is also an awesome solution for those who want a spacious high-performance and spacious clothesline that does not eat up precious backyard space when not in use.
If you are not into retractables and fold downs but still want the benefits of such a configuration then opt for a folding rotary hoist.
Standard rotary hoist and ceiling mounted ones have nothing against the aforementioned form factors since these are only mountable in single way, the former requiring a ground socket while the latter, a set of pulleys attached high up on the ceiling—both of which are permanent.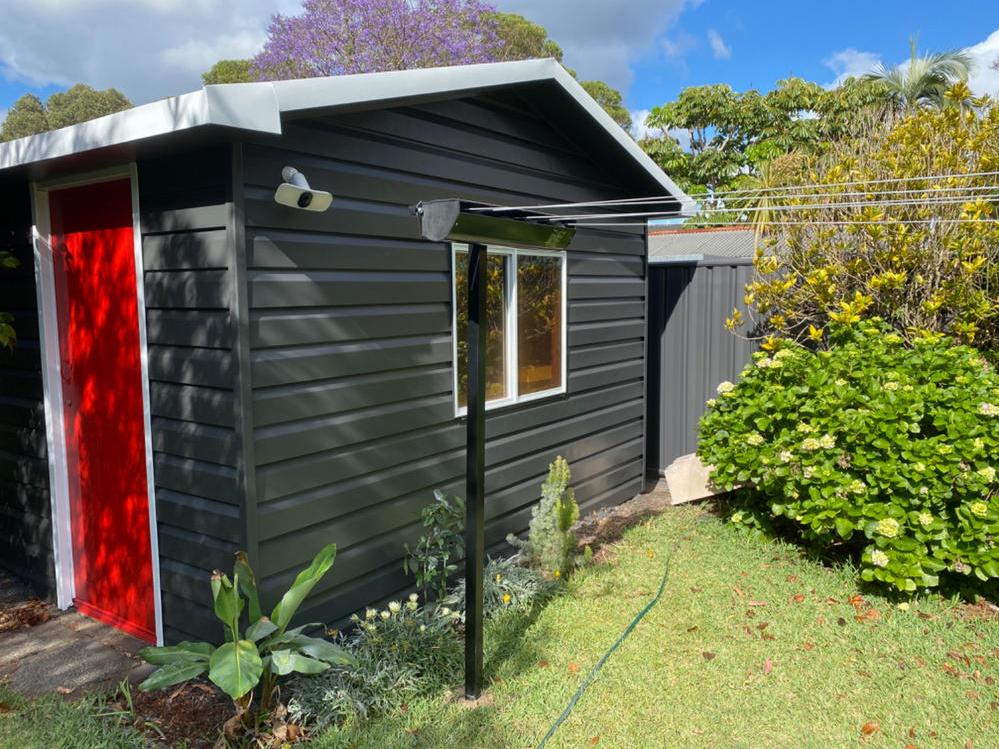 Always bear in mind that the amount of space between your clothes that are hung on a loaded airer is directly proportional to the speed and efficiency of your clothesline.
Drying line space is determines the overall performance of your clothesline because obviously, the more space there is between the rows of garments, the greater the amount of sunlight and air will hit each article.
For the best clothesline in Gold Coast, we suggest choosing a model that has at least 300 millimetres of clearance between lines at the minimum and for indoor clotheslines.
Anything below 140 millimetres is going to be too dense to be effective unless you are going to pair it with a dehumidifier when drying indoors.
Best Clothesline Types for Gold Coast
If you are too confused or simply having a hard time deciding which type of airer to choose, which model, from what manufacturer, etc. no need to fret! We have got you covered.
We tried our best to compile the best rated and popular airers from our online portal, condensed all of them into this short list while including some highlight features of each category so as to make the process much easier for you.
Ceiling mounted clotheslines are great if you have a small home.
Many do not realise that an unused ceiling area in something like a laundry or large utility room is precious real estate that you can repurpose into a drying space.
Mounted to the ceiling via reliable pulleys and thick ropes, most ceiling mounted airers have tons of space between laths despite being a small form factor.
They can be installed under eaves for protecting clothes from the rain.
Can be repurposed as shelves, or even be installed inside the bathroom for convenient hanging of towels and rugs.
The only downside to choosing a ceiling mounted airer is, more often than not, a professional installation is required because the process is not as simple as drilling into a wall and screwing the pulleys in.
Joists have to be located and verified if the structure can support the weight of a full load of wet clothes, nevertheless, it is a relatively quick process and very rewarding in the end.
If you want a clothesline that eats up practically no amount of space inside or outside of your home and if aesthetics if one of your priorities then a retractable clothesline might just be what you are looking for.
These things are proven to be very reliable (depending on the brand), comes in a variety of capacities that will suit single-dwellers to huge families of five or six.
There is endless possibilities thanks to the flexibility of installation but what we love the most about retractable clotheslines is the price.
Retractable clotheslines are some of the more affordable clotheslines without sacrificing a lot of functionality or build quality-related concerns.
We are not surprised with the popularity of this type of clothesline because it is virtually maintenance free, easy to install and given that these often boast some of the best drying times compared to other airers out there, it is a no brainer.
The only negative with retractable clotheslines is the majority of the models span a wide/long area compared to fold down and rotary clotheslines of the same capacity (minimum extension is usually pegged at 2 metres) so it is a bane for those who live in apartments and condominiums unless they have a long balcony.
A standard rotary hoist or simply called the Hills Hoist is undeniable one of the most iconic Australian inventions of all time.
Long considered as the king of airers, a rotary hoist can dry tons of laundry, serve as a canopy for kids at play, and can even be repurposed as a swing for the most daring of adolescents.
The main advantage of rotary hoist is capacity, reliability, and convenience, these can dry multiple wash loads in one sitting without breaking a sweat.
They are also extremely delightful to use because the top assembly can be lowered and rotated when hanging clothes.
This means, unlike with retractable clotheslines and long fold down clotheslines, you can empty your laundry basket without moving a single step because the drying line comes to you, not the other way around.
Our favourite aspect of this kind of clothesline is the speed at which it dries a ton of laundry without consuming a lot of space.
Yes a 6 square meter portion dedicated for drying your laundry is not small but compare that to the length of land area needed to fulfil the same task with something like a retractable or ordinary pulley clothesline and you have got yourself a clear winner.
The only thing we do not like about standard rotary hoists is that they are not removable from the ground post and even if you manage to get that done, top assembly does not fold so you will not be able to store it properly.
This one shares a lot of the advantages that come with the standard rotary hoist, they offer great capacity, performance, and convenience without having to permanently dedicate a space in your yard just to dry clothes. 
On top of all the perks that come with standard rotary hoists, folding rotary clotheslines offer the extra advantage of not having to worry about the outdoor space that it will consume.
Thanks to the top assembly that's foldable and the whole thing can be removed from the ground socket.
This means that you basically have a portable rotary hoist that allows you to dry multiple wash loads at once while being able to regain the space it consumes when you are having margarita with friends or a barbecue.
This makes the folding rotary invaluable to people who have big families but a compact outdoor space, but remember that these things are not as solidly built as their more traditional cousins.
The top assembly consists of multiple moving parts/joints that needs to be oiled/greased every now and then to keep them from rusting and to avoid squeaks from occurring later on.
And while these are not that fragile, they are still not as robust as traditional rotary hoists.
If you live somewhere like a studio, cannot have something permanently installed in your home...
...or just on the lookout for an accessory to your primary clothesline then a portable is a good choice.
Built with portability in mind, the majority of these things are very light and easy to move from one room to another.
Some brands even design their products to be folded quite easily which facilitates ease of storage.
these things are great for when the weather is just too bad to dry your clothes outside or if you need an extra clothesline because some of your relatives decided to stay longer.
Make sure to find a clothesline that has wheels if you think that you will be moving these a lot when loaded with clothes.
Some models do not have casters and many have very small gaps between lines so if you are going to use this inside your home, might as well consider purchasing a dehumidifier.
Fold down clotheslines is one of the most popular type of airer in our regiment, they are easy to install, economical, work very well, and very, very reliable.
Fold down clotheslines are probably one of the most reliable clotheslines we have ever known, since the majority of the brands we carry are Australia-based.
Most of the fold down clotheslines we have experienced are very well built, highly customisable (dozens of colours and for most manufacturers, can be purchased in any size).
If sized and installed correctly, do not be surprised to find out if your folding clothesline will last you for decades to come.
The majority of manufacturers powder coat these things and because it only has two moving parts (just a pair of joints), there is very little maintenance involved.
In Gold Coast, the only concerns you need to focus on are really just the corrosive prowess of seawater, the occasional storms, and strategically placing your airer around your house.
This is a sunny, breezy, and warmer-than-average (but still relatively cool) territory with high humidity so always make sure that you use the sun and airflow to your advantage.
Like always, we suggest getting in touch with us or your preferred online store directly so that they can help you with our installation services.
Doing so helps guarantee a fuss-free installation and higher chances of satisfaction because installation experts are trained to work well with customers and finding the best solution to any given scenario should not be an issue.