CLOTHESLINE SUNSHINE COAST QLD
Looking to purchase a new clothesline for you home? Well, good thing we decided to create a list of
top clothesline recommendations for Sunshine Coast QLD
 so you don't have too endlessly dig through a mountain of indoor/outdoor drying lines seemingly found everywhere on the internet.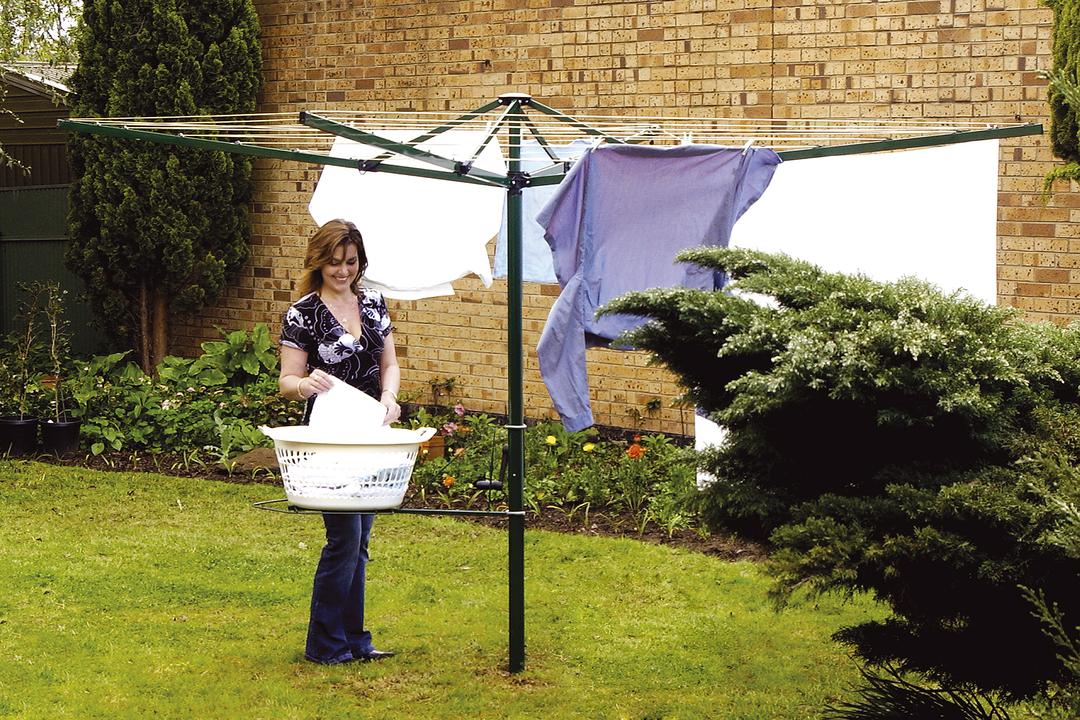 Clotheslines in Sunshine Coast are not hard to find but the ones worth keeping are, we will discuss how to determine the right airer for your needs.
Selecting a perfect spot to have it installed in, and briefly discuss important features that you will definitely want in a clothesline.
There are a few other important stuff worth talking about and we will breeze through them all before you start browsing our list of recommendations, after all, clotheslines last a very long time and in some cases, even a lifetime!
 So to ensure that you end up happy with your soon-to-be investment keep reading ahead after the short jump!
Finding the Right Type of Clothesline in Sunshine Coast
At Lifestyle Clotheslines we believe that giving customers lots of options is a good thing because one can never have enough right? The thing is, too much can also spell trouble mostly when it comes to clotheslines which has only one purpose.
We don't want to unnecessarily burden you so we have kept our product offerings focused to keep confusion at bay and make the decision-making process a lot easier so let us give you a quick run-through of the six clothesline categories we have online:
Retractables and Fold-downs - Suits any type of home and needs thanks to tons of manufacturers offering products that can virtually fit any space with lots of choices for capacities. Both units do consume a wide space if you need a high capacity version and retractables are the best if aesthetics is one of your concerns since the drying lines are reeled back into the cabinet if not in use unlike a fold down clothesline mounted to the wall.




Portable and Ceiling airers - The best clotheslines for those who have limited indoor or outdoor spaces, they can also serve as accessory airers for when you can't use your main one. These two offer clothes drying without you having to sacrifice too much valuable space inside or outside your home because portables are not permanently installed and can be stowed away when not in use while ceiling airers brilliantly occupy a small overhead space that is usually not utilised.




Folding and Traditional Rotary Hoists - The king of high-capacity line drying, the rotary hoist has always been considered as the Rolls-Royce of the outdoor air drying world and that not hard to see why. Boasting a very robust build quality alongside convenience-inclined features like a rotating and height-adjustable top assembly, these things will allow you to transform any part of your yard into a landry-drying station that can handle anything you throw at it! The folding version is best for those who want an efficient and spacious eco-friendly airer without sacrificing outdoor living space.
Sun, Breeze, and Humidity
Heat courtesy of the sun and constant breeze are your best friends when it comes to line-drying your clothes outdoors and it is usually a less complicated affair since you do not have to worry about humidity levels and moulds that can wreak havoc inside your home and to your family's health.
The only thing to worry about is placement, avoid placing your clotheslines near trees and kitchen vents and such.
Those can cause your freshly-cleaned articles to smell unpleasant not to mention the creepy crawlies that thrive in those locations.
As for indoor drying, this can be mitigated by making sure that the level of moisture inside your house is kept in check and in most cases you mechanical intervention is required through means of exhaust fans or the air conditioner running.
A more efficient approach is placing your clothesline near a window that can be fully opened or perhaps a room where the HVAC return air vent is found, this guarantees sufficient movement of air which dries clothes quickly and keeps the moisture from ending up allover your house because it ends up as a condensate inside your air conditioner.
There are many other ways for you to make your clothesline work more efficiently, it is all just a matter of common sense with a little twist of creativity!
When you are done breezing through our list, you might want to read this too:
5 Tips Before Buying a Freestanding Clothesline
Portable Clothesline Recommendations for Sunshine Coast QLD
Retractable Clothesline Recommendations for Sunshine Coast QLD
Rotary Clothesline Recommendations for Sunshine Coast QLD
Clothes Hoist Clothesline Recommendations 
for Sunshine Coast QLD
Fold Down Clothesline 
Recommendations

for Sunshine Coast QLD
Ceiling Clothesline Recommendations For Sunshine Coast
 QLD
Clothesline Installation Service Area for Sunshine Coast QLD
Here are the areas we cover in Sunshine Coast QLD:
We offer a full outdoor clothesline installation service to all the residents of Sunshine Coast QLD for all models of clotheslines and washing lines.
We also have a clothesline removal service available for those requiring the removal of an old clothesline in addition to their installation.
The clotheslines that we install include:
Foldown Clotheslines:

both wall mounted and free standing

Rotary Clotheslines:

both fixed head (traditional Hoist style) and folding head (removable)
Retractable Clotheslines
What Our Customers Are Saying
You should be fine to install your clothesline however you want but it is best to get in touch with the City Council of Sunshine Coast for any potential restrictions.