CLOTHESLINES
SOUTH WESTERN SYDNEY
Situated close to where all of the metropolitan action happens,
South Western Sydney
is a strategically placed haven for those who prefer the busy urban jungle at day but want a serene and laid-back suburban setting at night.
We're guessing that you ended up here because you want to make your weekends a wee bit less stressful by getting the
best clotheslines in South Western Sydney
.
Well, you've come to the right place because we have a plethora of clothesline recommendations for you, we will also help you determine what type of clothesline works best with your home as well as highlight the features you might actually need.
The environment is also another consideration to ensure that your airer will survive in South Western Sydney.
Clotheslines are very simple contraptions that require very minimal maintenance (if any) but it is important to know that the type of material used to build your airer should be able to withstand a very moist/humid and salty environment like South Western Sydney.
It goes to show that not every clothesline is made equal so let's start talking about the features that matter in order to ensure that you get a clothesline that works well, is convenient for you to use, and lasts a very long time.
Let's start with your preferences in terms of aesthetics, do you want a discreet looking clothesline that can be hid from view when not in use or are you fine with a wall mounted unit that can be folded down to facilitate ease of use without sacrificing too much in the looks department?
Just like with cars, the simpler the engine is the less chance for things to go wrong, clotheslines are very reliable by design mostly if it is a product by renowned Australian brands like
Hills
,
Austral
,
Eco
,
Daytek
, or
Versaline
 but there are lesser brands and models that may simply not last as long mostly if you are the type who
sets and forgets.
It all boils down to your priorities and a little greasing every now and then should keep the moving parts of your airers rust and squeak-free in the years to come but be mindful of strong winds and storms when your foldable or retractable airers are left deployed outdoors.
Another feature to look for is a built in line tensioning mechanism, this makes maintenance of your clothesline's cords a breeze while ensuring that it is performing as intended when the lines are kept taut.
You should also be aware that galvanised steel is not as resilient to rusting compared to stainless steel and aluminium, it is a very durable metal and generally reliable but we always recommend stainless steel or aluminium airers to those who live very close to the ocean.
Below are the list of top airers carefully chosen for the South Western Sydney area, please have a look at some of them to see which ones will bode well for your needs, you can also check out
our website
if you wish to browse all of the products we offer.
Top Portable or Indoor/Outdoor Clothesline Recommendations
 For South Western Sydney
Top Retractable Clothesline Recommendations 
For 
South Western Sydney
Top Folding Rotary Clothesline Recommendations
South Western Sydney
Top Rotary Hoist Clothesline Recommendations 
South Western Sydney
Top Fold Down Clothesline Recommendations For 
South Western Sydney
Top Ceiling Mounted Clothesline Recommendations South Western Sydney
Service Coverage for 
South Western Sydney
Here are the areas we cover in South Western Sydney:
Arncliffe
Ashcroft
Austral
Belfield
Belmore
Bexley
Busby
Cabramatta
Cabramatta West
Campsie
Canley Heights
Cartwright
Casula
Chester Hill
Chipping Norton
Dulwich Hill
Earlwood
Edmondson Park
Fairfield
Georges Hall
Green Valley
Hammondville
Heckenberg
Hinchinbrook
Hoxton Park
Lakemba
Lansvale
Len Waters Estate
Liverpool
Lurnea
Marrickville
Merrylands
Middleton Grange
Miller
Moorebank
Mount Pritchard
Pleasure Point
Prestons
Punchbowl
Revesby
Sadleir
Smithfield
St. John's Park
Villawood
Voyager Point
Warwick Farm
Wattle Grove
Wetherill Park
Yagoona
Yennora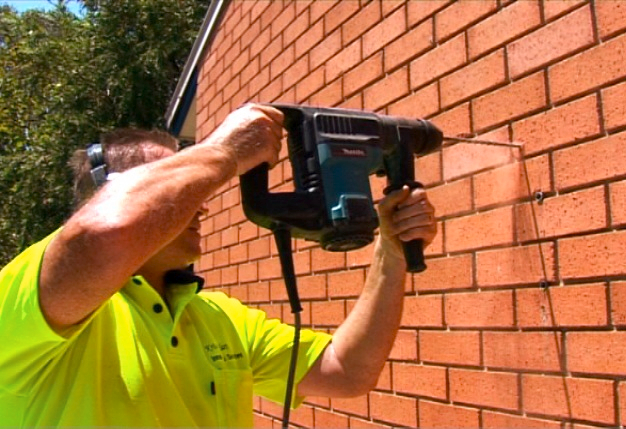 We offer a full outdoor clothesline installation service to all the residents of the South Western Sydney for all models of clotheslines and washing lines.
We also have a clothesline removal service available for those requiring the removal of an old clothesline in addition to their installation.
The clotheslines that we install include:
Foldown Clotheslines:

both wall mounted and free standing

Rotary Clotheslines:

both fixed head (traditional Hoist style) and folding head (removable)
Retractable Clotheslines
What Our Customers Are Saying
You should be fine to install your clothesline however you want but it is best to get in touch with the appropriate city council of your area for any potential restrictions.
If you need help finding a clothesline that is suitable for you, try using our Product Selection Wizard which will find a unit to meet your individual requirements