CLOTHESLINES FOREST DISTRICT SYDNEY
Renowned for being one of the most opulent real estate hotspots, the Forest District Sydney is graced with beautiful houses that many of us can only dream of owning, that being said, homeowners here are no different from the rest of the market when it comes to eco-friendly laundry drying solutions.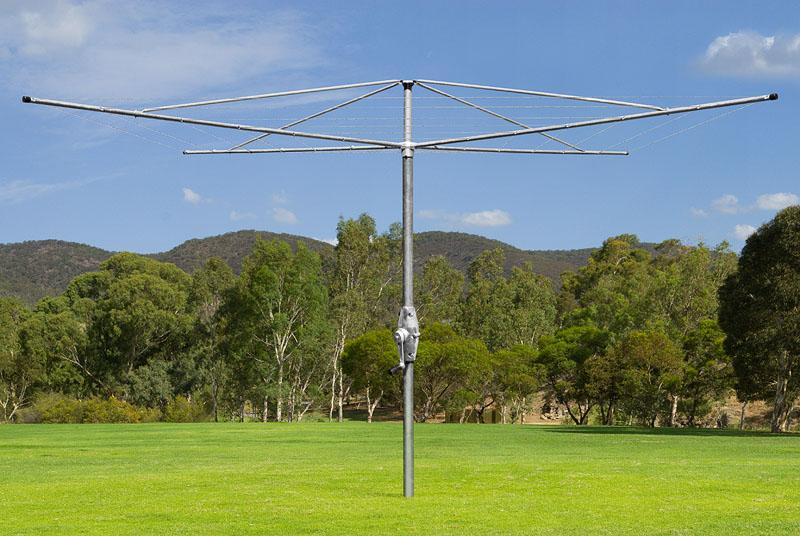 There is a big possibility that your home has a spacious yard therefore you are likely to be looking at stylish and high capacity air dryers like a folding, rotary hoist, or retractables.
The freedom provided by large format airers in a place like The Forest is very apparent, they can handle a ton of laundry in one sitting and most of them are very well built if you acquire one that is made by a reputable brand the likes of Austral, Daytek or Eco.
There are other form factors too if you are not looking to purchase a high capacity airer--so much options! In fact, it can get quite overwhelming but we are here to help and we will delve into this topic further to make things easier for you.
A big homes on the north shore of Sydney comes with big demands so capacious airers like fold-down, retractable, portable or perhaps ceiling airers are the best weapons for such an undertaking so choosing the right capacity is a must.
Always allocate at least 12 to 13 metres of drying line space per person, so if you have a family of four (regardless if they are still toddlers), you will need upwards of 44 metres of generous drying space and a bit of room to grow and for 'emergencies' like friends and relatives staying at your home for a couple of weeks.
If you have a compact home, there are portables, compact fold-downs and foldable rotary hoists that don't eat up too much space. Australian manufacturers like Eco offer customisations for their fold-downs to ensure a perfect fit in your drying zone so there is no shortage of options when you are looking for an environment-friendly drying solution in Forest District.
Features Checklist
Considering how long clotheslines last it is not an understatement to say that these things are basically investments, sometimes these nifty gadgets outlast even the owners of the home themselves!
So let's get real, you may or may not have a ton of cash to burn on something that basically does one thing but it would be a waste to not get it right the first time and high quality clotheslines are not cheap.
Take a look at our list of key characteristics that you might want to consider when buying a new air dryer for your home in The Forest.
What you need in an airer:
Sturdily built frame

Rustproofing/rust resistance

Designed to withstand strong winds and extreme temperatures

Ease of use
To guarantee a hassle-free clothes drying experience in the long run, we do suggest focusing on local brands like Eco, Austral, Hills, or Daytek; these manufacturers know how harsh the climate can get in our country therefore they have designed their products to withstand such challenges.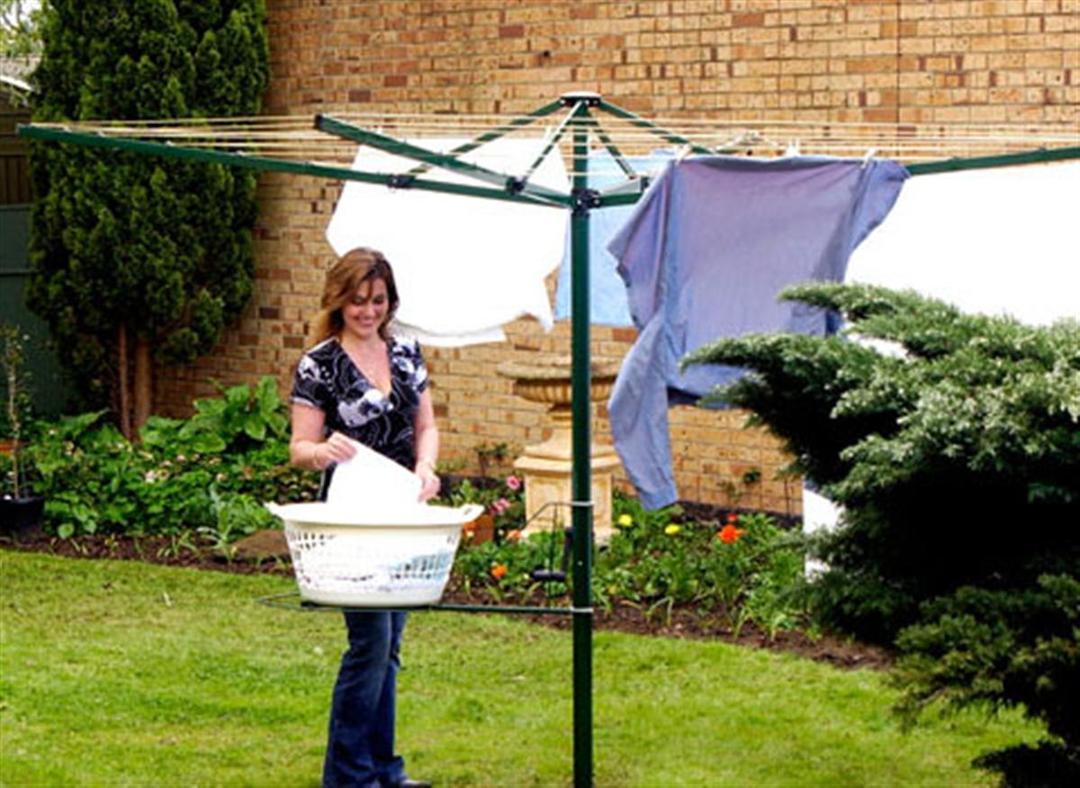 It is easy to identify a well-built airer from a cheap one just by holding the frame when it is yet to be assembled, if it feels flimsy and light then it will definitely make no difference with the whole thing fully set up in your home.
Aluminium, galvanised, and stainless steel are three of the most popular materials used to make an airer, the latter being considered by many as the ultimate best since it is well known for its durability and resistance against corrosion.
Galvanised steel is very sturdy too and modern methods of galvanisation has rendered this product a viable product for those who want an accessible airer while being able to resist rusting for prolonged periods.
Aluminium on the other hand can be a bit more expensive than galvanised steel yet significantly cheaper than stainless steel, however, it has nothing against the other two in terms of hardness but is still a good option.
For a particularly cool and humid territory like The Forest District, we suggest pulling the trigger on either aluminium or stainless steel--the latter is our most recommended because marine-grade stainless steel is the singlehandedly the best material there is for clotheslines.
One last bit is convenience, there is no point getting a clothesline that is too complicated for someone to use or the ergonomics simply falters to the point that hanging clothes starts gets too tedious.
Portable and Indoor Clothesline Recommendations
 for Forest District
Retractable Clothesline Recommendations 
for Forest District
Folding Rotary Clothesline Recommendations for
 Forest District
Rotary Hoist Clothesline Recommendations  for 
Forest District
Fold Down Clothesline Recommendations 
for Forest District
Ceiling Mounted Clothesline Recommendations
Forest District
Service Area for Forest District Sydney
Here are the 
Forest District Sydney 
suburbs that we service:
Belrose
Davidson
Duffy Forest
Forestville
Frenchs Forest
Killarney Heights
Terry Hills
We offer a full outdoor clothesline installation service to all Forest District residents for all models of clotheslines and washing lines.
We also have a clothesline removal service available for those requiring the removal of an old clothesline in addition to their installation.
The clotheslines that we install include:
Foldown Clotheslines:

both wall mounted and free standing

Rotary Clotheslines:

both fixed head (traditional Hoist style) and folding head (removable)
Retractable Clotheslines
What Our Customers Are Saying
You should be fine to install your clothesline however you want. Just be sure to check the Northern Sydney City Council website for any potential restrictions.