CLOTHESLINE
NORTHERN SUBURBS BRISBANE
On the hunt for the top clothesline recommendations in Northern Suburbs Brisbane? Search no more because we have already done all of the hard work for you and all that's left to do is just a couple of steps to further narrow down the selection before you take a pick.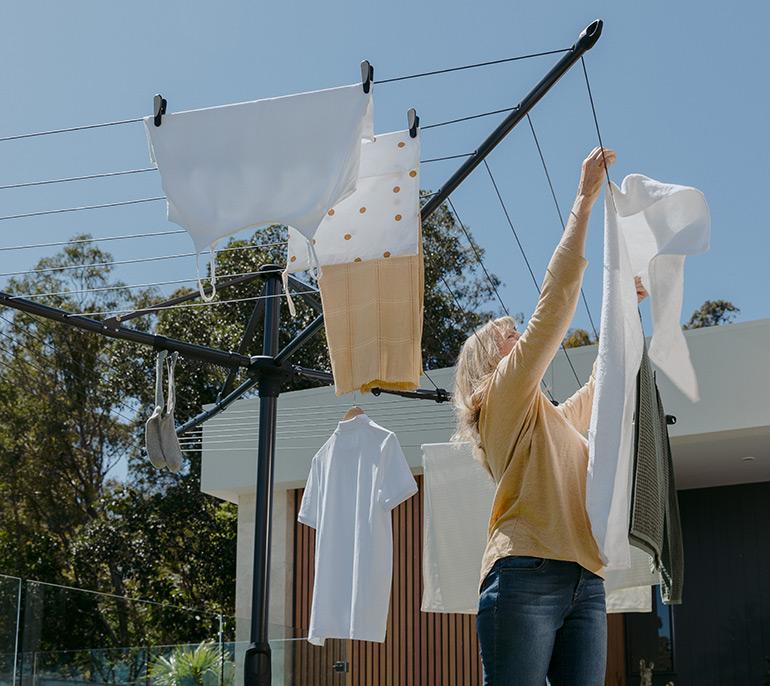 Cutting to the Chase
Choosing  clotheslines in Brisbane should be a very straightforward affair, all that is needed is to basically just determine your needs and priorities in an airer which can definitely help rule out buyer's remorse.
For example, if you are concerned about the aesthetics more so than convenience and capacity, as trivial as that may seem, we actually do understand such cases and it is more common that you think.
We will discuss more about such considerations below and more so keep reading so we can get started on choosing the perfect clothesline for your North Brisbane home.
Key Considerations for Clotheslines in North Brisbane
First of all, you need to find out how much space you will need in order to start looking for a clothesline because different form factors, more often than not, come in a range of capacities and most are specialised to fit in certain certain spaces.
Rotary hoists are the largest players in the field while portables and fold-downs can be purchased in very small designs to fit small spaces like condominiums, apartments, and townhouses but some fold-downs come in high-capacity version that can outshine even large rotary hoists and retractables.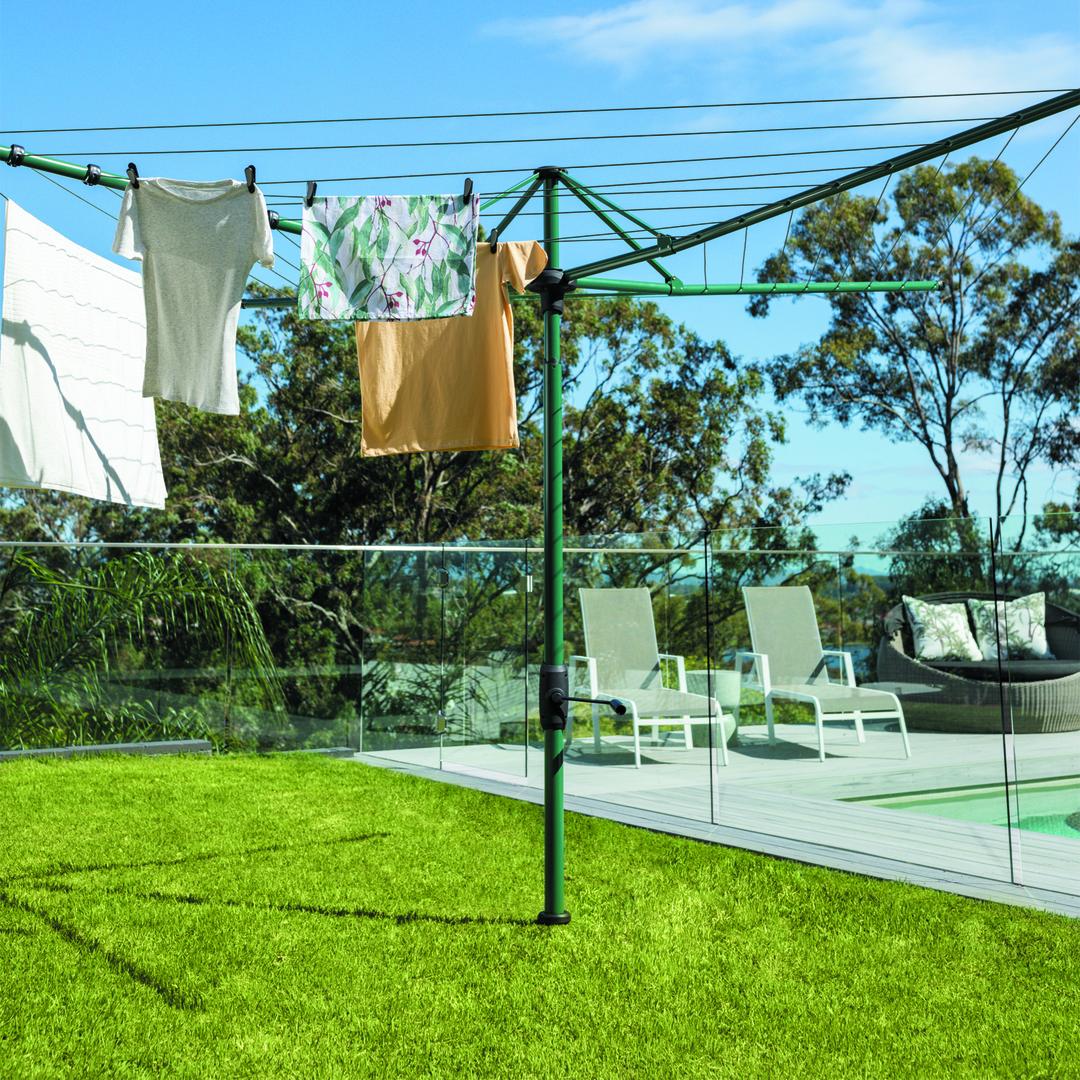 For single dwellers in Northern Brisbane we recommend at least 13 metres of drying line space but for those who have big families, try to allocate 12 to 13 metres per person in your household.
The reason why we recommend oversizing a little bit is to make sure that there is enough for other items you might forget to take into account like curtains, duvet, and even rugs--perhaps even friends and relatives that come over every now and then for extended stays.
You can never go wrong with a slightly oversized clothesline and that's completely fine you will appreciate the benefits soon enough.
Another feature you might want to take into account is the gap between drying lines, the denser the lines are the less space there is between articles, this is more of a concern towards portable clotheslines since they are most likely to be used indoors where airflow and humidity can spell trouble.
Unleashing Your Clothesline's Full Potential
You may not be aware of this but adding specially-designed accessories designed for your clothesline is the best way to unlock your new investment's full potential. Clothesline covers, laundry basket holders, or even changing your airer's polyester drying lines to a significantly more durable galvanised steel wire one.
There are so many ways to make your laundry airer so much better to use and the best part of all? Most clothesline accessories are reasonably priced so you won't have to break the bank even after shelling out your hard-earned money on a new clothesline.
Reviews Matter
It's best to check out if the store or clothesines you're interested in have hundreds or at least thousands of verified reviews and testimonials, reading reviews from people who have had first-hand experience on things you are considering to purchase in the future is a good way to save yourself from headaches in the future.
When you are done breezing through our list, you might want to read this too :
Top Portable Clotheslines
Top Retractable Clotheslines
Top Folding Rotary Clotheslines
Top Fixed Rotary Clotheslines
Top Fold Down Clotheslines
Top Ceiling Mounted Clotheslines
Clothesline Installation Area
For Northern Suburbs Brisbane
Here are the areas we cover in Northern Suburbs Brisbane:
Albion
Alderley
Ascot
Aspley
Bald Hills
Banyo
Boondall
Bracken Ridge
Bridgeman Downs
Brighton
Barseldine
Chermside
Chermside West
Clayfield
Deagon
Eagle Farm
Everton Park
Fitzgibbon
Gaythorne
Geebung
Gordon Park
Grange
Hamilton
Hendra
Kalinga
Kedron
Keperra
Lutwyche
McDowall
Mitchelton
Myrtletown
Newmarket
Northgate
Nudgee
Nundah
Pinkenba
Sandgate
Shorncliffe
Stafford
Stafford Heights
Taigum
Virginia
Wavell Heights
Wilston
Windsor
Wooloowin
Zillmer
Checkout What Our Customers Say
You should be fine to install your clothesline however you want but it is best to get in touch with the City Council of Brisbane for any potential restrictions.