CLOTHESLINE
INNER SUBURBS BRISBANE
Finding the right airer can be a chore mostly if you have no idea where to start, that is exactly why we came up with a list of the top clothesline recommendations for Inner Suburbs Brisbane to make it easier for you and make sure you get a high quality clothesline that's guaranteed to last for a very long time.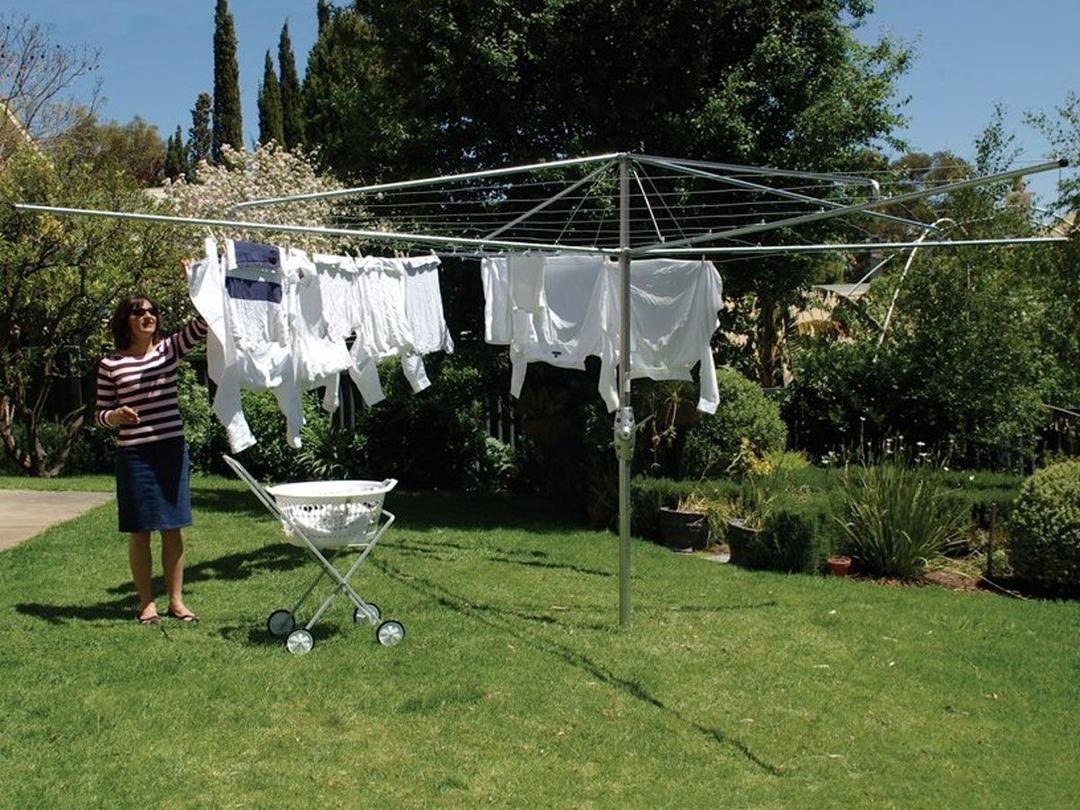 Getting Straight to the Point
When it comes to clotheslines, it is best to splurge a little bit and opt for a larger model than you initially intend to acquire, in most cases 10 metres of drying line space should be enough but in our honest opinion it is a bit too conservative considering you are not just drying your clothes.
Take into account large items like beddings, towels, curtains or even light rugs that also need a bit of cleaning every now and then and you will see that it really makes sense to get a larger capacity clothesline.
Add to that some laundry emergencies like friends and relatives coming over for extended periods, knowing you have extra drying lines to cater to those without disrupting your usual routine is very comforting.
Better with Accessories
Clothesline accessories are a great way to increase the convenience factor of your investment, they also allow you to further take advantage of your clothesline in a way that you never thought possible! There are tons of accessories depending on the brand and model of your airer and the prices are pretty reasonable for what you get.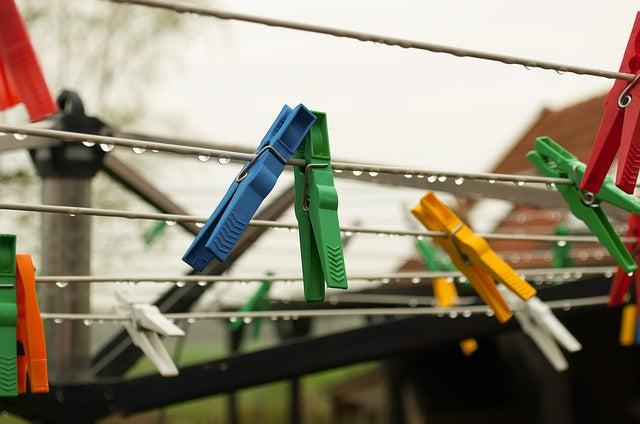 If you think you're better off with a rotary Hills Hoist for your Brisbane home, you might want to look into basket holders for your airer because it allows you to rest your laundry basket on it, you no longer have to lean down with every item that needs hanging.
Another good accessory to buy for your airer is a clothesline cover, this is a boon to those who have clotheslines installed that are not underneath a roof, awning or eave of some sort.
This gives you a peace of mind knowing that your clothes will not end up soaking wet if the rain suddenly occurs. There are many other accessories to choose from, it is up to you to find out which is the best for your needs.
Read Reviews
Always check if the clothesline or seller you're interested in has 100% real and verified reviews, shameless pitch here but we have thousands of verified reviews and testimonials to prove that we are not just about selling products and meeting sales at the end of the day, we do value our customers deeply and know that business thrives with loyalty.
Make sure to check out reviews from customers that have first-hand experience on the products you're interested in because that is the best insight you can get prior to making a purchase.
When you are done breezing through our list, you might want to read this too :
Top Portable Recomendations
Top Retractable Recommendations
Top Folding Rotary Recommendations
Top Fixed Rotary Recommendations
Top Fold Down Recommendations
Top Ceiling Mounted Recommendations
Clothesline Installation Service Coverage Area
For Inner Suburbs Brisbane
Here are the areas we cover in Inner Suburbs Brisbane:
Bowen Hills
Brisbane
East Brisbane
Fortitude Valley
Herston
Highgate Hill
Kangaroo Point
Kelvin Grove
New Farm
Newstead
Paddington
Petrie Terrace
Red Hill
South Brisbane
Spring Hill
Teneriffe
West End
Woolloongabba
We offer a full outdoor clothesline installation service to all the residents of Eastern Suburbs Brisbane for all models of clotheslines and washing lines.
We also have a clothesline removal service available for those requiring the removal of an old clothesline in addition to their installation.
The clotheslines that we install include:
Foldown Clotheslines:

both wall mounted and free standing

Rotary Clotheslines:

both fixed head (traditional Hoist style) and folding head (removable)
Retractable Clotheslines
What our customers are saying
You should be fine to install your clothesline however you want but it is best to get in touch with the City Council of Brisbane for any potential restrictions.