Today let us discuss 2.6m wide clothesline options and which products are best suited for the spacing that is 2.6 metres wide.
We will go over the different products that are available, the colour options for the models we will introduce to you, the mounting kits we have available and also answer installation concerns/questions that you may have.
Topics That We Will Cover in This Article:
The Eco 270 is a very compelling product to consider if you are looking for a reliable 2.6m wide clothesline.
This is a really good unit for those who are looking for a strongly built clothesline made that is 100% made in Australia.
When you don't need the clothesline, you can simply fold it in the down position.
It folds flat to the wall or the legs if you had it ground mounted and then when you wanna use the clothesline, you simply lift it up in the middle and it locks into position.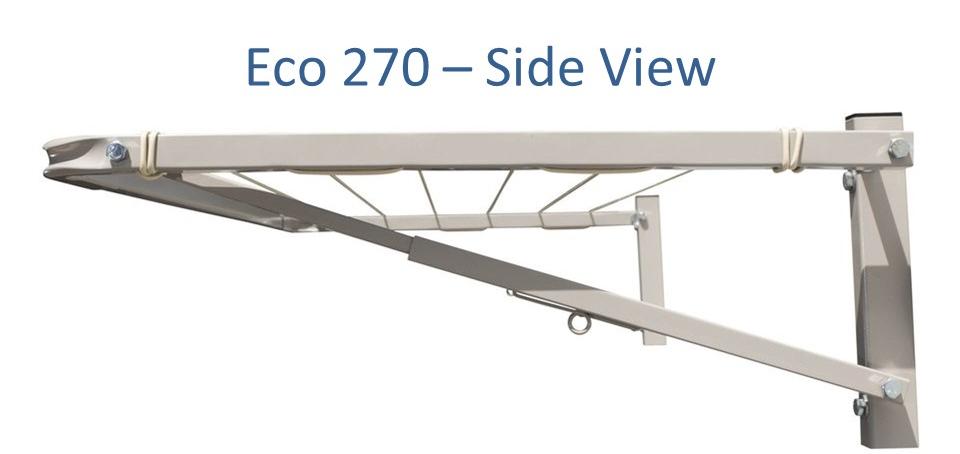 Per the image on the left, you can see its full galvanised steel construction that is engineered to survived the harsh Australian conditions.
Everything from the main frame to the mounting brackets are made out of GALVABOND steel.
It is not hard to see why our customers love Eco clotheslines, they are reasonably priced, well designed, and last for ages.
Below are the five depth options available with the Eco 270:
0.64m

0.75m

0.9m

1.2m

1.5m
Bear in mind that that farther you go out from the wall, the more line space you gain within that area.
So if your laundry drying area can accommodate a 2.6m wide clothesline but with a longer overhang, the better it will be so as to maximise the use of space.
A good alternative to the Eco 270 is the Eco Dual Frame.
This awesome variable-capacity fold-down clothesline is a great option if you want to save space further without having to own multiple clotheslines.
The standard size for this model is 3.3m wide and depth is at 1.2m but we can size it down to just 2.6m for you just like we have mentioned earlier so it will fit the space where you want it to be.
Eco Clotheslines Colour Range
We understand that a big range of modern colours is a big factor when it comes to our customers, here at Lifestyle Clotheslines, we have 6 standard COLORBOND® colours for the Eco series.
These pre-select colours are the most popular ones being requested by our customers.
Should you prefer other finishes apart from the ones we have shown above, just chat or call us so we can help you out.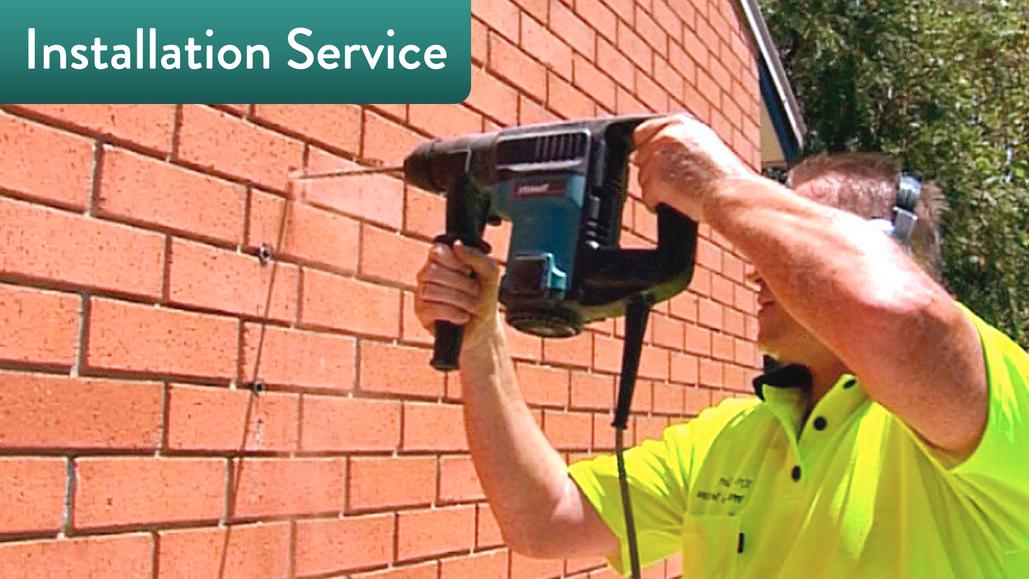 If you need help with  clothesline installation, Lifestyle Clotheslines does have a full installer network Australia-wide.
You can simply check the box on the product pages to add it to your order or you can give us a call and we can help you with it over the phone. 
For the most updated details regarding our 2.6m wide clotheslines, please feel free to visit us at lifestyleclotheslines.com.au
Our website is chuck full of information on clothesline options, models, mounting kits, and more.
You can also give us a call at 1300 798 779 if you have specific questions about our products, we will be more than happy to give you all the information that you need!