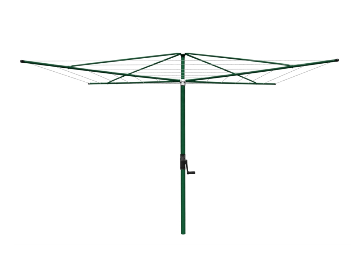 Lifestyle Clotheslines is your most reputable clothesline store in The Patch 3792 Eastern Suburbs Melbourne VIC if you want easy access to the best variety of washing lines and laundry lines that can be fitted with a waterproof and weather-resistant cover.
With a covered washing line or laundry line, you don't have to worry about rain, extreme heat, and other harsh external weather elements ruining your meticulously washed clothes. 
Have perfectly dried clothes even during inclement weather conditions in Melbourne with a high quality clothesline unit with a fitted cover from Lifestyle Clotheslines. 
Want to speak with a Clothesline Specialist now? 
Determine the most suitable laundry line or washing line unit for your home in The Patch 3792 Eastern Suburbs Melbourne VIC or its neighbouring suburbs of Olinda, Sassafras, Selby, Seville, Sherbrooke, Silvan, Tecoma, Tremont, Upwey, Wandin, Warburton, Woori Yallock, Yarra Glen, Yarra Junction, Yellingbo, and Yering. 
Dial 1300 798 779 to get expert laundry line and washing line assistance right away 

Clotheslines For Your The Patch Home
Austral Standard 28 Clothesline Video Review
Hills Compact Clothesline Video Review
Six Lath Supreme Ceiling Airer
Versaline Slimline Clothesline
Eco 240 Clothesline
PROTECT YOUR CLOTHES THIS YEAR!
The
Rotary Clothesline Cover

 is the ultimate way to ensure your clothes stay completely clean and new all year round, with protection from bird droppings, rain and the sun's harsh UV rays.
Featured Clotheslines for 
The Patch
Eco 300 Clothesline
Austral Foldaway 51 Rotary Clothesline
Hills Slim Retracting 4 Clothesline
How To Install An Austral Retractaway 40 Clothesline
Lifestyle Clotheslines is a well-known and highly regarded Australian company, renowned for professional and high quality installation, removal and rewire services. Our clothesline installers service all of The Patch, including the Eastern Suburbs of Melbourne, with an extensive knowledge and highly professional approach to clothesline installation.
We offer a Clothesline Installation and Removal Service to facilitate the removal and disposal of your existing clothesline, followed by the complete installation of your new rotary, folding frame or retracting style clothesline within your yard, garage or carport. We can also provide a Core Hole Drilling service if required, which allows for installation through concrete ground surfaces. Feel free to contact us to organise this.
If your existing clothesline is still quite functionable, yet the lines themselves have seen better days, we can offer a Clothesline Rewire Service to restring the PVC cord or galvanised wire. This will restore your clothesline to just about its full potential.
Each of these installation, removal and rewire services are available for folding frame, rotary and retractable style clotheslines.
Top Austral Clothesline Recommendations
Austral Super 5 Clothes Hoist
Austral Addaline 35 Clothesline
Austral Foldaway 51 Rotary Clothesline
Austral Retractaway 50 Clothesline
Austral Standard 28 Clothesline
Austral Retractaway 40 Clothesline
Potential restrictions for the installation of your clothesline may exist within your local council area. Be sure to check up on these at the Yarra Ranges Council website to ensure you are all good to go ahead with the installation of your clothesline.
If you are still unsure about our clothesline installation and removal services, you can find more information at our Clothesline Installation and Removal product page.
To determine the best clothesline for you and your individual requirements, try out our Clothesline Product Selection Wizard to select the right clothesline based on questions provided by our clothesline experts.
Reviews From Our Happy Customers
Just What We Needed
Easy to order, accurate description of product on the website, surprisingly quick delivery, product matches pictures and description of what was viewed online. Very happy with our purchase.
Excellent Product
So easy to order on line. The product came within the week and is excellent quality. Exactly what I wanted for my yard. Love it.
Great Product and Excellent Customer Service

Really good quality product, easy to navigate on website and choose items and options. Delivery Was quick and good correspondence and communication.
Great Service and Good Product
Overall had a positive experience with this Aussie company. Quick service to correct incorrect cloths line size which was replaced with correct one prior to original installation date. Installers friendly and cleaned up after job.