Clotheslines Narrabeen 2101 NSW
Is your new home in Narrabeen 2101 Northern Beaches NSW just recently built and you need expert clothesline installation service? 
Lifestyle Clotheslines stocks a full variety of excellent washing line and laundry line products – both online and in any physical retail store across Australia – suitable for the tough Australian conditions and appropriate for any particular washing demands or drying requirements you might have.

Whatever clothesline unit need for your indoor or outdoor space –we've got you covered – to ensure optimum use of your premises and your maximum convenience during your clothes drying task.
For more information on various types of washing line and laundry line units in Narrabeen 2101 Northern Beaches NSW, call on 1300 798 779 or visit us online at
https://www.lifestyleclotheslines.com.au
TOP SELLING PORTABLE CLOTHESLINE
The Hills Portable 170 Clothesline is our highest selling product, as it is a convenient and compact unit that can be used anywhere in or around your Narrabeen house, apartment or townhouse.
Product Reviews from Our Customers
Hills Portable 170 Clothesline Video Review
Versaline Slimline Clothesline Video Review
Austral Addaline 35 Clothesline Video Review
Hills Single Clothesline Video Review
Featured Products for the 
Narrabeen
 Area
Austral Retractaway 40 Clothesline
Hills Slim Retracting 4 Clothesline
Daytek 5 Line Retractable Clothesline
How To Install A Hills Foldown Clothesline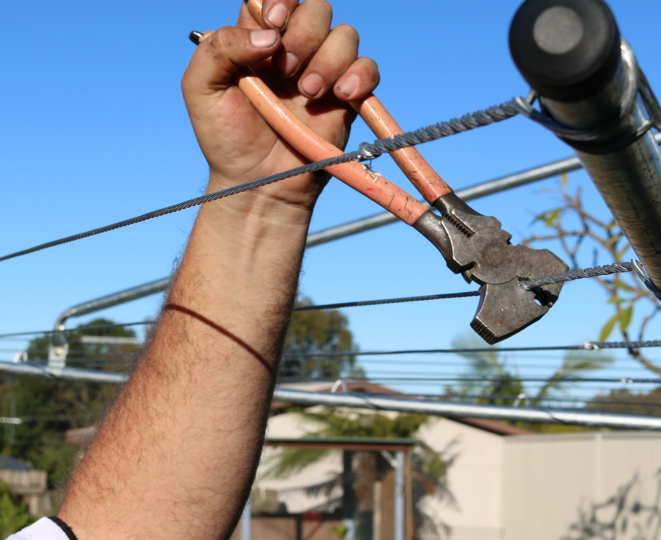 Here at Lifestyle Clotheslines, our core focus is to deliver effective and efficient clothesline installation services to the area of Narrabeen NSW 2101 within Northern Beaches of Sydney.
We provide this area and its surrounds with professional clothesline installation services, which cover the installation of all outdoor clothesline units, including the Hills, Austral, Versaline and Eco brands. We also offer services to remove and dispose of your old clothesline before installing your new one for your ultimate convenience.
As an alternative, we do offer a clothesline restring service for those clothesline units that may be in perfectly good condition, other than the lines on the clothesline, which may be stretched and untensioned. Utilising this service, our installer will replace the polcore string or galvanised wire on your clothesline unit so that it functions again as if it were brand new, which will prevent you from having to replace the entire clothesline unit.
Each of these installation, removal and restring services are applicable to our fold down, rotary and retractable style clothesline units.
Top Rotary Clothesline Recommendations
Daytek M32 Rotary Clothesline
Hills Hoist 8 Line Clothesline
Austral Foldaway 45 Rotary Clothesline
Clotheslines in 
Narrabeen
 NSW 2101
Austral Compact 28 Clothesline
Eco 300 Clothesline
Daytek Classic Single Fold Down Clothesline
You should be set to go ahead and install your clothesline however you want. Just in case, be sure to check the Warringah Council website for any potential restrictions implemented on clotheslines within your suburb of Narrabeen.
For more details on the clothesline installation process, visit our Clothesline Installation page.
Try using our Product Selection Wizard, our special tool that takes you through a few steps to ultimately guide you to find the perfect clothesline for your individual requirements.
Austral Standard 28 Clothesline Video Review
Hills Compact Clothesline Video Review