Clotheslines Cronulla 2230 NSW
If you need a new clothes hoist, ceiling airer, or washing line in Cronulla 2230 NSW, Lifestyle Clotheslines offers a plethora of excellent choices made from top Australian brands such as Hills Hoists and all Hills washing lines, as well as Austral Clothes Hoists, Daytek, Versaline, and many others.
Whether you need it inside your laundry area, against the shed or fence, or in your backyard, we can deliver, assemble, and install in your Cronulla home or anywhere in Sutherland Shire including nearby suburbs of Burraneer, Woolooware, and Greenhills Beach.
If you also need professional assistance in removing an old washing line or rewiring an existing clothesline, let Lifestyle Clotheslines' fully qualified installers do the job – for your maximum convenience and satisfaction.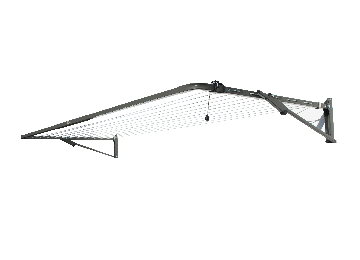 Here at Lifestyle Clotheslines, we offer services to sort out your clothesline and installation requirements by providing the top of the range clothesline units and expert clothesline installation professionals within a convenient lead time. We provide these services all throughout Australia.
For more information of clothesline in the Sutherland Shire visit here.

Featured Clotheslines Cronulla Area
How To Retension A Hills Everyday Rotary
Our Customer Testimonials
Austral Standard 28 Clothesline Video Review
Hills Long Clothesline Video Review
Portable Clotheslines Recommendations
If you are in need of clothesline installation and removal services in Cronulla 2230 NSW of the Sutherland Shire, Lifestyle Clotheslines can meet your requirements as we offer high quality installation services by our professional team of installers.
We provide a complete outdoor clothesline installation service for an extensive range of clothesline brands, including Austral, Hills, Eco and Daytek. In addition to this, we also offer a clothesline removal service, which is highly convenient for those looking to get rid of their old unit to make way for a new one.

Our installers are also qualified to restring existing clotheslines. So if you find that overtime the lines on your clothesline have become saggy or stretched and are no longer strong enough to hold the weight of the washing on the line, there is no need to purchase an entirely new clothesline unit.
Our rewiring service involves re-threading the lines on your clothesline frame to bring you a practically new clothesline. All of our clothesline installation, removal and rewire services are available for foldown, rotary and retractable clothesline units.
Top Rotary Clotheslines Recommendations
TOP SELLING FOLD DOWN CLOTHESLINE
The Eco 240 Clothesline is a high capacity, yet compact clothesline, suitable for medium to large sized families within the area of Cronulla and its surrounds
Clotheslines Within Cronulla NSW 2230
You should be set to go ahead and install your clothesline however you want. Just in case, be sure to check the Sutherland Shire Council website for any potential restrictions implemented on clotheslines within your suburb of Cronulla.
For more details on the clothesline installation process, visit our Clothesline Installation page.
Try using our Product Selection Wizard, our special tool that takes you through a few steps to ultimately guide you to find the perfect clothesline for your individual requirements.
Hills Hoist Heritage 5 Clothes Hoist Video Review
Hills Hoist Heritage 4 Clothes Hoist Video Review
Austral Compact 28 Clothesline Video Review
Hills Hoist 7 Line Clothesline Video Review