CLOTHESLINES
CAMDEN SYDNEY
The quaint town of Camden is touted as one of the most beautifully preserved country town in Australia, graced with 20th century colonial architecture and cottages that seemingly popped out of storybooks.
We think it is safe to say that the majority of homeowners who are looking for the
best clotheslines in Camden Sydney
 are very particular when it comes to aesthetics.
Or even if you are not, there are tons of options to choose from given the plethora of washing lines we offer; it should be pretty easy to find the perfect clothesline that will look great inside or outside of your Camden home without sacrificing functionality.
This brings us to the kind of home you have, certain types or airers are better suited or are actually designed to fit certain types/size of residence.
For those who are living in cozy spaces like condominiums, apartments, studios, or a warm cottage you should consider acquiring something like a fold-down, ceiling airer, a portable model or even retractables that you won't even notice when the cords are retracted.
If you have a spacious yard or a detached home, perhaps a rotary or folding rotary hoist will serve your needs best. These will work perfectly if you have a growing family because the majority of airers in this category boast line space of around 30 metres to almost 60 metres in length--plenty for a family of four or five!
Buying a clothesline is not a frequent affair unlike today's appliances, these things more often than not last for a decade or more--some even last for generations.
There is no doubt that a clothesline is an investment so it is important to find the perfect formula in order to keep buyer's remorse at bay.
Features to consider when getting a clothesline in Camden Sydney:
Caster wheels (for portables)
Simple, easy to use design
Convenient to hang clothes
Adequate space between lines
If you are interested in portable airers, get one that has caster wheels, it may not be apparent at first but once you have a fully loaded portable washing line and the need for it to be moved presents itself, you will realise that something so simple can make a lot of difference.
Clotheslines are very simple contraptions however, that does not exclude them from the complexity often caused by over-engineering, this ranges from independently sprung reeling systems to dozens of joints and components to create a compact and easy to use machine.
There are pros and cons to this, the upside is the convenience or brilliant space saving designs but the downside is usually reliability, multiple parts break down after a while just like cars and other electronics. 
Unless you are fine with dabbing some grease on the joints/gears of your airer once or twice a year you should just choose a fold down or retractable clothesline.
Lastly, pay attention to the clearance between the clotheslines drying lines, for a place like Camden airflow and sunlight are your best friends so find a model that will allow air to flow freely through every article and for the sun's radiant heat to reach deeper; this will help sterilise your clothes and kill unwanted bacteria and moulds. 
Top Portable or Indoor/Outdoor Clothesline Recommendations
 For 
Camden
Top Retractable Clothesline Recommendations 
For 
Camden
Top Folding Rotary Clothesline Recommendations
Camden
Top Rotary Hoist Clothesline Recommendations 
Camden
Top Fold Down Clothesline Recommendations 
For Camden
Top Ceiling Mounted Clothesline Recommendations Camden
Here are the Camden suburbs that we service:
Bickley Vale
Camden
Camden Park
Camden South
Catherine Field
Cawdor
Cobbitty
Currans Hill
Elderslie
Ellis Lane
Gledswood Hills
Grasmere
Gregory Hills
Kirkham
Leppington
Mount Annan
Narellan
Narellan Vale
Oran Park
Smeaton Grange
Spring Farm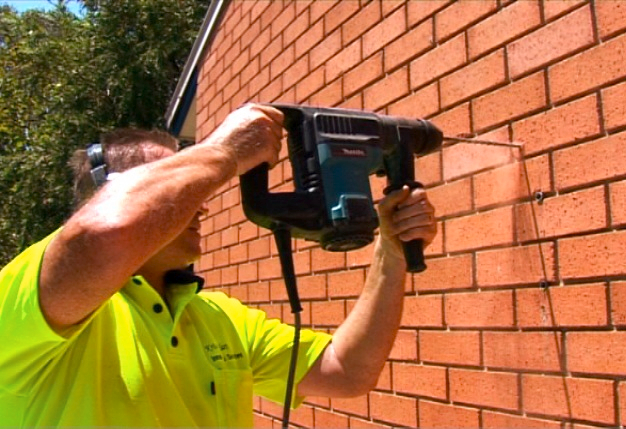 We offer a full outdoor clothesline installation service to all Camden  residents for all models of clotheslines and washing lines.
We also have a clothesline removal service available for those requiring the removal of an old clothesline in addition to their installation.
The clotheslines that we install include:
Foldown Clotheslines:

both wall mounted and free standing

Rotary Clotheslines:

both fixed head (traditional Hoist style) and folding head (removable)
Retractable Clotheslines
What Our Customers Are Saying
You should be fine to install your clothesline however you want. Just be sure to check the Camden City Council website for any potential restrictions.
If you need help finding a clothesline that is suitable for you, try using our Product Selection Wizard which will find a unit to meet your individual requirements