CLOTHESLINE
EASTERN SUBURBS BRISBANE
Planning acquiring a new clothesline soon? Good thing you ended up here because you've come to the right place! We have compiled a list of top clothesline recommendations for Eastern Suburbs Brisbane for your convenience and made sure to have only hand-picked ones that are well-rated and have been tested to withstand the test of time while offering the best bang for your buck!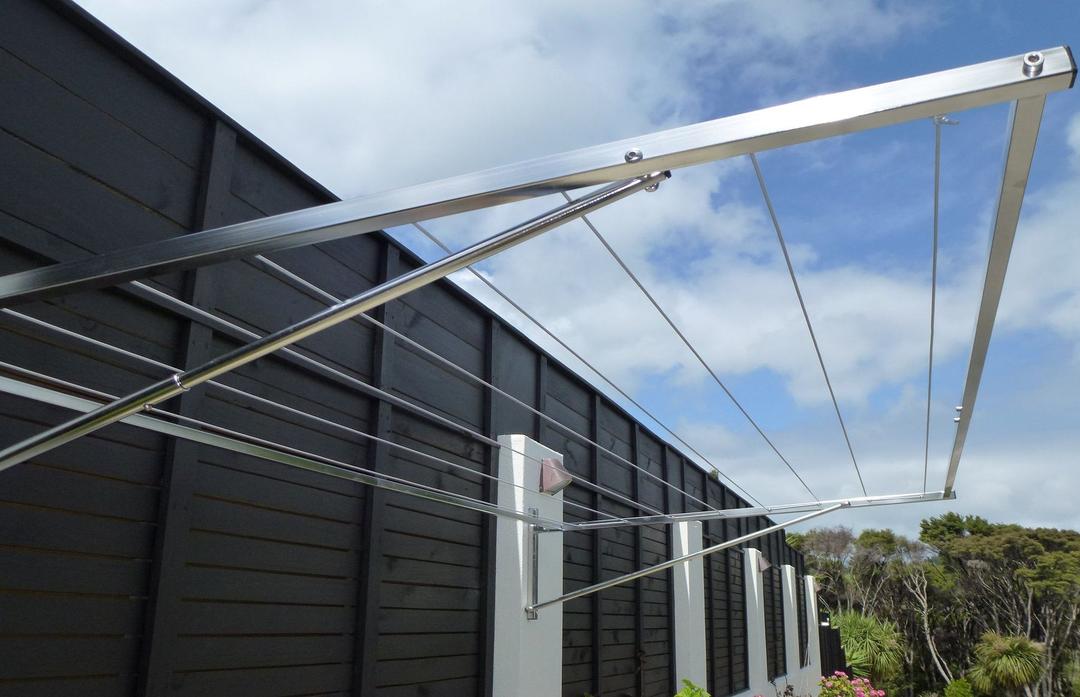 To start it all off, it is best to have an idea as to what your priorities are when selecting a clothesline for your home, are you more concerned about the aesthetics? Convenience factor? What about the space requirements?
A lot of people think that getting a clothesline is as simple as pointing at one or adding one to their online shopping cart then boom! Task is crossed off the list! Truth be told, clotheslines last for a long time, a very long time.
A lot of our customers that come back for replacements often have airers that lasted around 15 to 20 years old before they broke down, an airer is an investment and will certainly last longer if treated well and is suited to handle your needs.
Ultimately, we want to avoid buyer's remorse on your end, we want to make sure that you get to own a clothesline that will make your laundry-drying errands a breeze while saving you tons of your hard-earned money in the long run.
Before you take a look at our recommendations, you might want to keep reading ahead because we have some really useful tips for you before you decide to pull the trigger on a clothesline for your Eastern Suburb Brisbane home.
Bigger is Better
When it comes to the best clotheslines in Brisbane, it is best to splurge a little bit and opt for a larger model than you initially intend to acquire, in most cases 10 metres of drying line space should be enough but in our honest opinion it is a bit too conservative considering you are not just drying your clothes.
Take into account large items like beddings, towels, curtains or even light rugs that also need a bit of cleaning every now and then and you will see that it really makes sense to get a larger capacity clothesline, add to that some laundry emergencies like friends and relatives coming over for extended periods, knowing you have extra drying lines to cater to those without disrupting your usual routine is very comforting.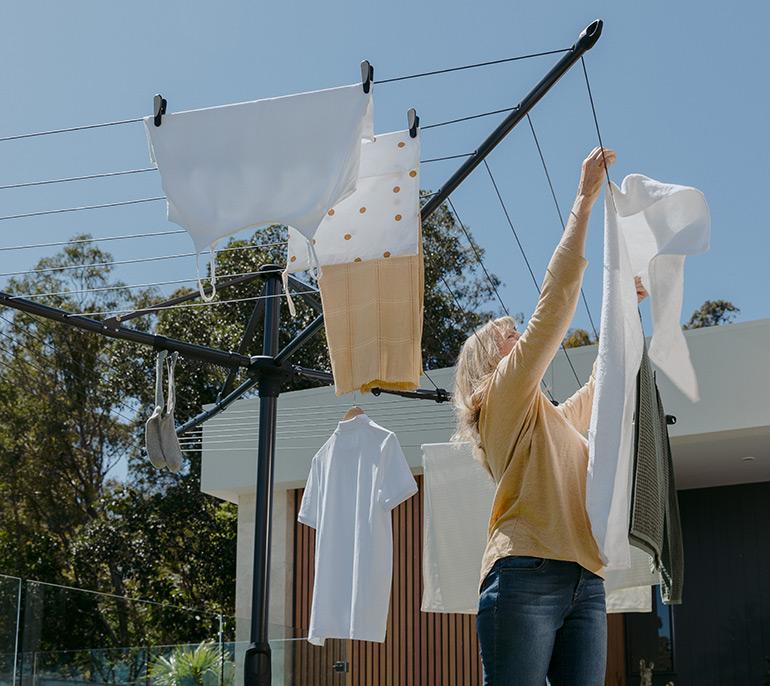 We recommend at least 13 metres of drying line space if you are a single-dweller and have your home all to yourself, for those of you who have a family or are anticipating a new member, we suggest getting at least 11 to 12 metres of line space per person.
Those numbers should be adequate in the years to come, not only that, you no longer have to go through the buying and installation process again in the future because you have chosen a clothesline that will handle your growing needs ahead of time.
It's the little things that matter when it comes to clotheslines and since you now know what capacity to get, let's move on to the next aspect of your airer.
Features that Matter
There are a handful of clothesline features we always tell our customers to take into consideration because despite the unnecessary bells and whistles most manufacturers add to their products, there are still some stuff that can actually be beneficial in the long run.
Below is a short list of the clothesline features we are talking about:
Built-in line tensioning system

Large adjustment dials for those with arthritis or disabilities

Caster wheels (portables)

Self-locking mechanism for joints (fold-downs)

Removable poles/ground sockets (for safety and space-saving aspects)

Stainless steel construction (if possible)
The Proof is in the Pudding
Yes, you can buy clotheslines from very reliable brands like Austral, Eco, Evolution, Hills and the likes but that only covers half of the story, you might also want to read thousands of verified reviews and testimonials about the seller, not just the products themselves.
Opt for a seller that delivers on its promises and makes sure that customer satisfaction is the primary driving force behind their existence, you'll never know when something goes wrong in your airer and there's nothing more daunting than begging for after-sales support right?
Now that we've briefed you with the basics of the clothesline you are about to get, go ahead and check out our list of outstanding clothesline recommendations below!
When you are done breezing through our list, you might want to read this too :
Top Ceiling Mounted Picks
Here are the areas we cover in Eastern Suburbs Brisbane:
Balmoral
Belmont
Bulimba
Camp Hill
Cannon Hill
Carina
Carindale
Chandler
Coorparoo
Gumdale
Hawthorne
Hemmant
Lota
Lytton
Manly
Manly West
Morningside
Murarrie
Norman Park
Ransome
Seven Hills
Tingalpa
Wakerley
Wynnum
Wynnum West
We offer a full outdoor clothesline installation service to all the residents of Eastern Suburbs Brisbane for all models of clotheslines and washing lines.
We also have a clothesline removal service available for those requiring the removal of an old clothesline in addition to their installation.
The clotheslines that we install include:
Foldown Clotheslines:

both wall mounted and free standing

Rotary Clotheslines:

both fixed head (traditional Hoist style) and folding head (removable)
Retractable Clotheslines
What our customers are saying
You should be fine to install your clothesline however you want but it is best to get in touch with the City Council of Brisbane for any potential restrictions.