Best 50cm Clothesline Options
View the top rated and reviewed 50cm clothesline models here and find your ideal 50cm folding clothesline that will fit perfectly in your home.
Covered in this guide to 50cm clotheslines will be our best recommendations, colour options, accessories and mounting plus tips on installation and service's that are available.
Top Pick - Eco Apartment Clothesline
The Eco Apartment clothesline is one of the top clotheslines that we recommend.
This unit is 52cm wide by 150cm out from the wall, so this is a unique clothesline style in the fact that the clotheslines run a different way, 90 degrees from the wall.
Only 52cm Wide
Lines run at right angle to the wall
Long line length in very small wall area
10 colours
Australian made and all steel construction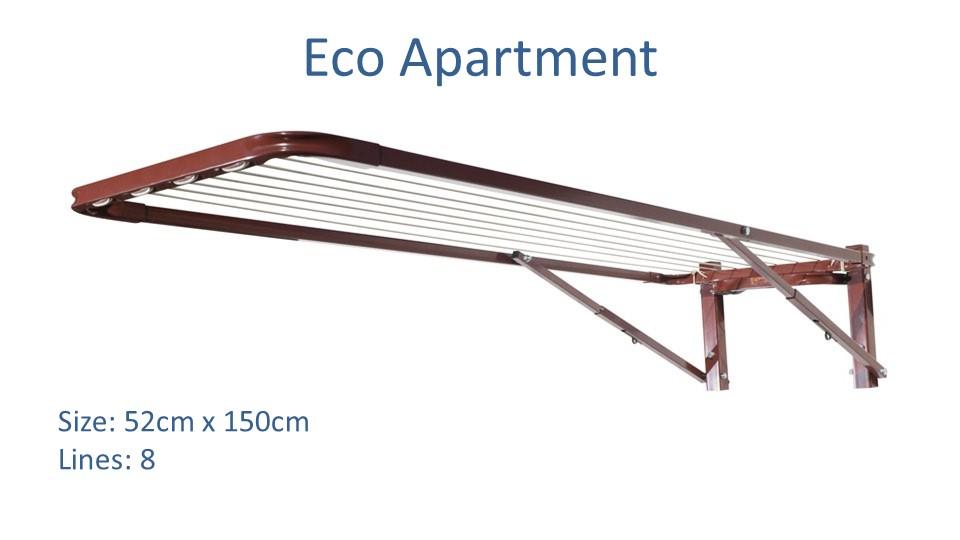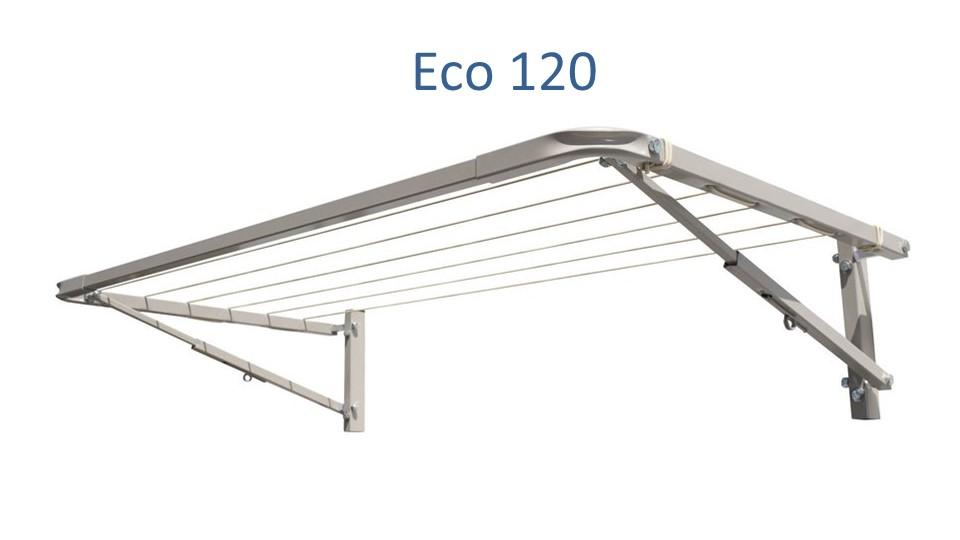 Eco 120 Clothesline
The Eco 120 clothesline comes is a standard size of 120cm wide, but can be made to any size you need at no additional charge. 
This clothesline also has the benefits of multiple depth sizes out from the wall and a range of stylish colours.
Can be modified to any required width around 50cm

5 depth options out from the wall

All steel construction

Range of modern colours

Australian made
Eco Unit Line
With the Eco unit line clothesline which is a size of 80cm x 75cm, but can also be made to any size you need at no additional charge. 
The unit line clothesline is great for those compact area and comes powder coated in a range of stylish Colorbond colours.
Can be modified to any required width around 50cm

75cm depth out from the wall

Australian steel construction

Range of modern Colorbond colours

Australian made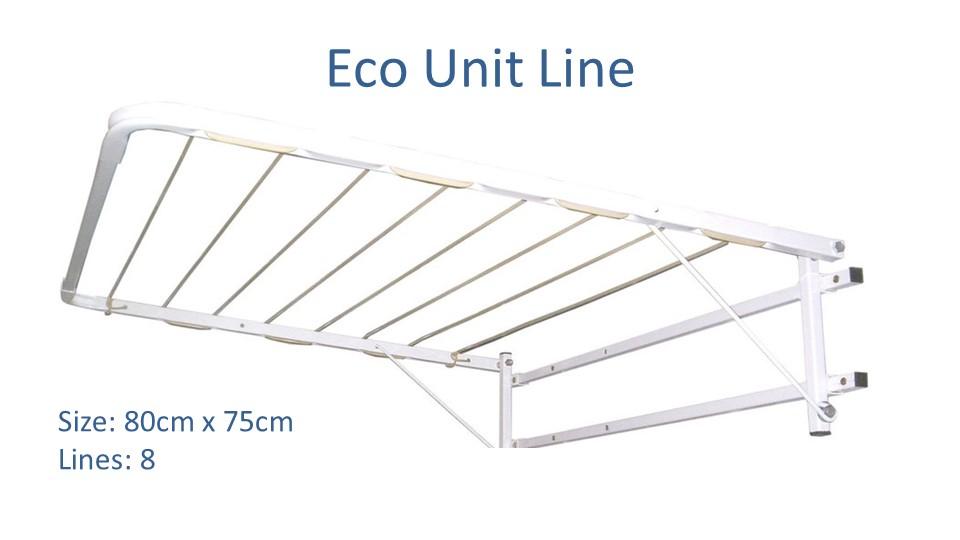 What Clothesline Brand Is Best
For 50cm folding clotheslines, our recommendation is the Eco clothesline range.
They are designed and built in Australia for our tough Australian conditions unlike many other famous clothesline brands that are made overseas.
The full steel construction and lack of plastic load-bearing parts shows how these 3m units are destined to last a lifetime.
The size customisation and many Colorbond colour options too are added bonuses compared to competing brands.
Colour Choices for Eco Clotheslines
Classic Cream

Paperbark

Pearl White

Surfmist

Shale Grey

Woodland Grey

Monument

Ironstone

Black

Heritage Green
50cm Clothesline Mounting
Mounting of 50cm wide folding clotheslines generally comes in one form which is wall mounted due to the small and compact size of these units.
The best surfaces are a brick wall or concrete/masonry but you can install to internal walls as long as they have the support or have been strengthened to take the weight.
Ground mounting is possible in some cases, but you would be best to call and discuss your needs with a product expert on 1300 798 779.
Clothesline Installation Service
If you need help with your clothesline installation, Lifestyle Clotheslines does have a clothesline installer network available Australia-wide.
Please feel free to talk to us about your installation needs or you can check the box on the product page as well just to add it to your order.
With installation there are a number of options available including,
Installation Only
Installation and Removal of old clothesline
Core Hole Drilling for drilling through concrete
If you need any further information on clotheslines that are 50cm wide, please feel free to phone at any time on 1300 798 779 to speak to one of our Clothesline experts today.
Or, you can visit our website at LifestyleClotheslines.com.au for further information, videos, images, details, specifications and a lot more info on clotheslines that are 50cm wide.