Top Clothesline Models for Aussie Families of 5
Are you tired of high energy bills and crumpled clothes from using a clothes dryer?
Then you're in for a treat!
Clothesline is not only an eco-friendly and cost-effective way to dry your laundry.
They also prolong the life of your garments and provide a safer, healthier alternative to machine drying!
In this blog post, we'll explore the best clothesline for a family of 5 in Australia, covering various types and designs that will make laundry day a breeze.
From rotary and folding frame clotheslines to retractable and portable options, we've got you covered.
We'll also discuss popular Australian-made brands like Hills Hoist and Austral Foldaway, as well as indoor clotheslines for small spaces.
So, let's embark on this exciting journey to find the perfect "top 3 clothesline for a family of 5 in Australia" for your family's needs!
Short Summary
Discover top 3 clothesline options for families of 5 to save money & protect the environment!

Choose from rotary, folding frame or retractable lines, all with unique features and price ranges.

Consider line length, durability and installation ease when selecting the perfect clothesline for your family!
Clothesline Features to Consider for a Family of 5
Choosing the ideal clothesline for your family of five involves two key considerations...
...line length and durability.
Laundry needs vary from one family to another, so it's important to assess these factors for your unique requirements.
With a larger family, having enough line length is crucial for efficiently drying multiple loads or taking advantage of sunny days.
Consider available space, ease of installation, and aesthetics to make a well-rounded choice for your family.
Look for materials like stainless steel or rust-resistant aluminium for a long-lasting solution.
When selecting a clothesline for a family of 5, one crucial factor to consider is the line length and capacity.
The line length is the total length of the clothesline, while the capacity refers to the amount of laundry it can hold.
For a family of 5, a line length of at least 40 metres is recommended.
The type of clothing being hung can also impact clothes line length needs.
For example, long dresses or pants require a longer clothesline to accommodate their length, while smaller items like shirts or shorts may need less space.
The length of the clothing and the frequency of laundry should be taken into account when determining the line length and capacity for your family.
Another important factor to consider when choosing a clothesline is the durability and material.
High-quality materials, such as galvanised steel, stainless steel, and aluminium, ensure that the clothesline remains strong...
...and resistant to wear and tear.
The material of a clothesline can also impact its longevity in different weather conditions.
Choosing clotheslines made from durable and weather-resistant materials, like PVC-coated lines or poly core cords, will guarantee their performance and lifespan.
Price Ranges and Budget Considerations
so it's best to compare prices from different websites prior to purchase.
But do bear in mind that you will also be paying for the quality of after-sales support that you get with your clotheslines and it's a long-term investment so choose a reputable clothesline retailer.
Australian-Made Clothesline
Australia is home to some popular clothesline brands.
Brands such as Hills Hoist and Austral Foldaway, that are known for their quality and durability.
Next, we explore the history, features, and distinctions of these renowned Australian-made clotheslines.
So, let's explore what makes these brands stand out from the crowd!
One of the most popular brands in the Australian market.
The Eco fold down clotheslines offer unbeatable value considering their lifespan.
These mighty workhorses are made of BlueScope Galvabond steel...
...with extremely resilient, baked-on Colorbond finish that come in multiple colours for you to choose from.
Eco clotheslines also allow virtually unlimited customisation options.
Starting from the width and depth of the frame all the way to adding useful accessories such as clothesline covers, ground mount kits (Standard or Plated)...
...and a Lowline Attachment to make your laundry days even better.
Austral clotheslines offer convenience and space-saving features without compromising on quality.
This is designed and built locally in Australia,
One popular model is the Austral Foldaway 51.
This provides the capacity and convenience of a typical folding rotary clothesline while saving precious yard space with its fold away design that folds flat when not in use.
Made from Australian milled BlueScope Galvabond steel, Austral Foldaway clotheslines are built with galvanised steel to withstand harsh weather conditions...
...ensuring their durability and performance.
With an Austral Foldaway clothesline, you'll enjoy a locally made product designed with the Australian lifestyle in mind.
The Hills Hoist Rotary Clothesline is an iconic part of Australian home life, developed in Adelaide by Lance Hill in 1945.
The design of these clotheslines has evolved over the years, but their reputation for durability and capacity remains unmatched.
Hills rotary clotheslines are perfect for larger families, as they can accommodate an impressive amount of laundry...
....including oversized items like king-sized sheets.
Although Hills products are now manufactured in China, they still adhere to strict quality requirements and continue to be a popular choice among Australian households.
With a Hills rotary clothesline, you'll enjoy a reliable and long-lasting solution for all your laundry needs.
Top  Clothesline Options for Families of 5
When it comes to choosing the best clothesline for a family of 5, you can't go wrong with rotary, folding frame, and retractable clotheslines.
Each type offers unique benefits tailored to different needs and preferences.
By opting for a clothesline instead of a dryer, you'll not only save money but also contribute to a greener environment and preserve your clothes' lifespan.
Next, we delve into the specifics of these excellent clothesline options.
From design and functionality to installation and durability, we'll provide you with all the details you need to make a decision when selecting your clothesline.
Rotary clotheslines are incredibly durable and spacious, making them perfect for large families with ample outdoor space.
Depending on your requirements, you can opt for full galvanised steel unit that's permanently installed and boasts even better drying performance due to the wide line spacing.
Folding rotary clotheslines on the other hand can provide almost all the great things that a standard hills hoist can but with the added convenience of being able to free up precious yard space.
Either one of these can provide you with decades of worry-free laundry drying experience so you can't really go wrong with any of them.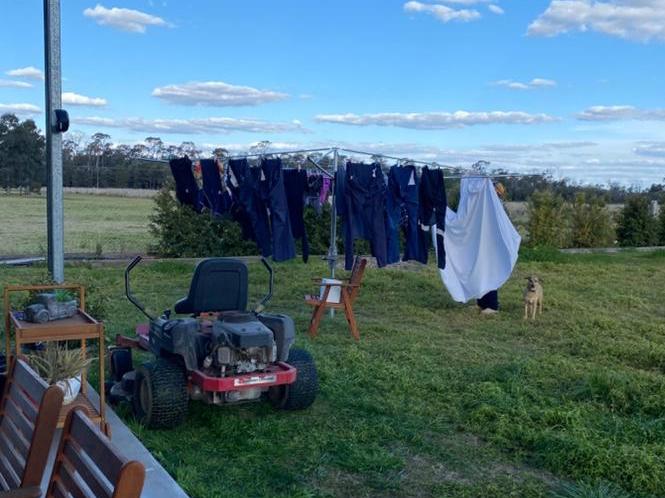 Robust all-galvanised hoist designed to withstand harsh conditions and climate.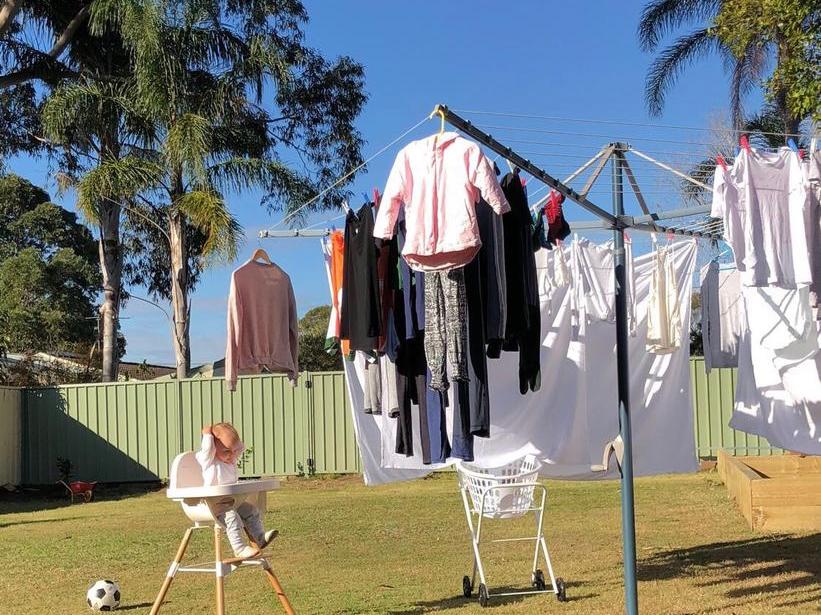 Largest Hills rotary clothesline, suitable for families of 5 or more.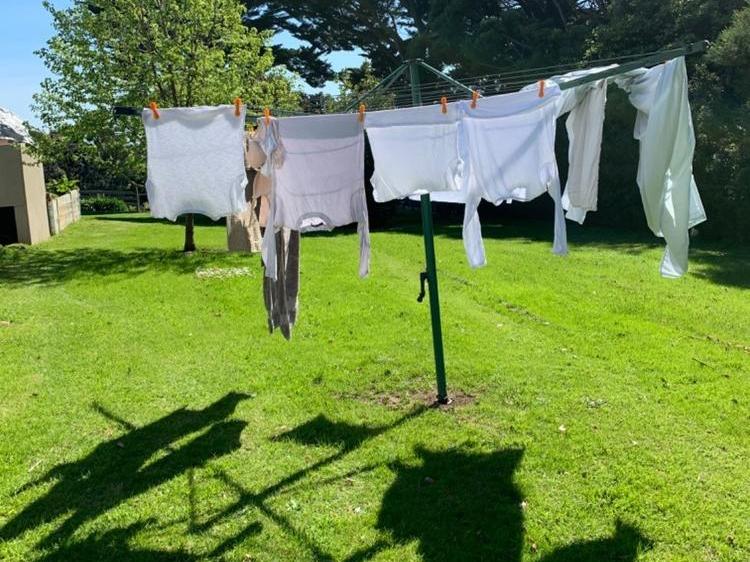 This folding rotary clothesline is reliable, no-fuss, and space-saving when not in use.
Folding Frame Clotheslines
For families dealing with limited outdoor space, folding frame clotheslines offer a fantastic alternative.
These versatile clotheslines can be conveniently folded up when not in use, ensuring a compact and visually appealing solution that doesn't clutter your space.
What's even better is that they often come with warranties ranging from 5 to 10 years, offering practicality and also peace of mind in the longevity of your investment.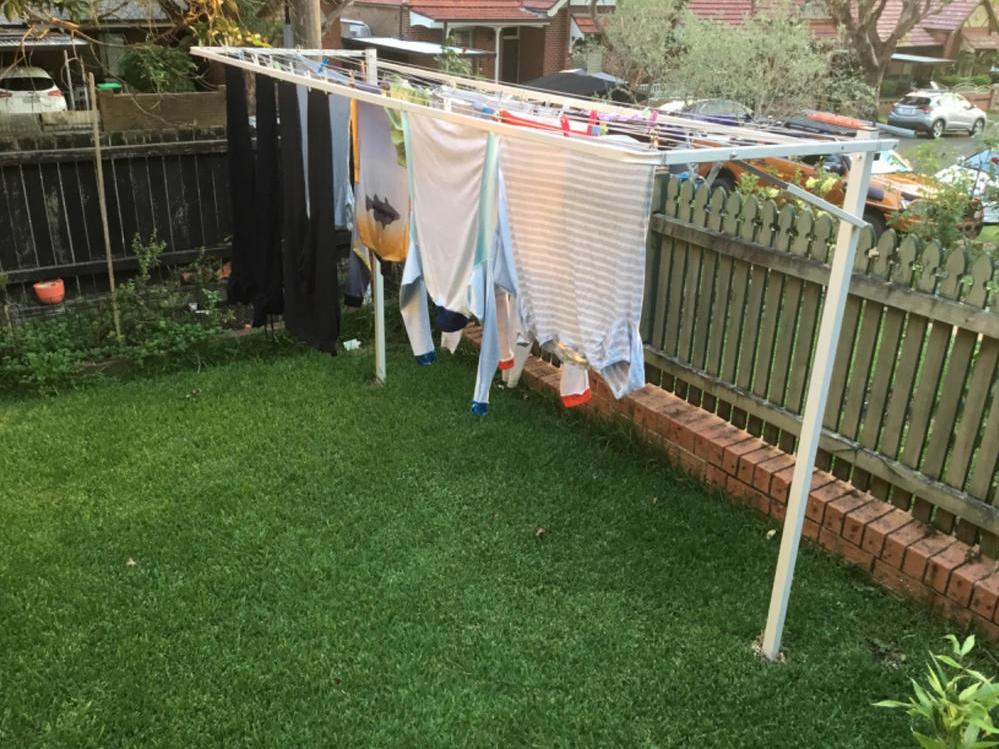 Our #1 best selling, customisable clothesline with heaps of room for a big family.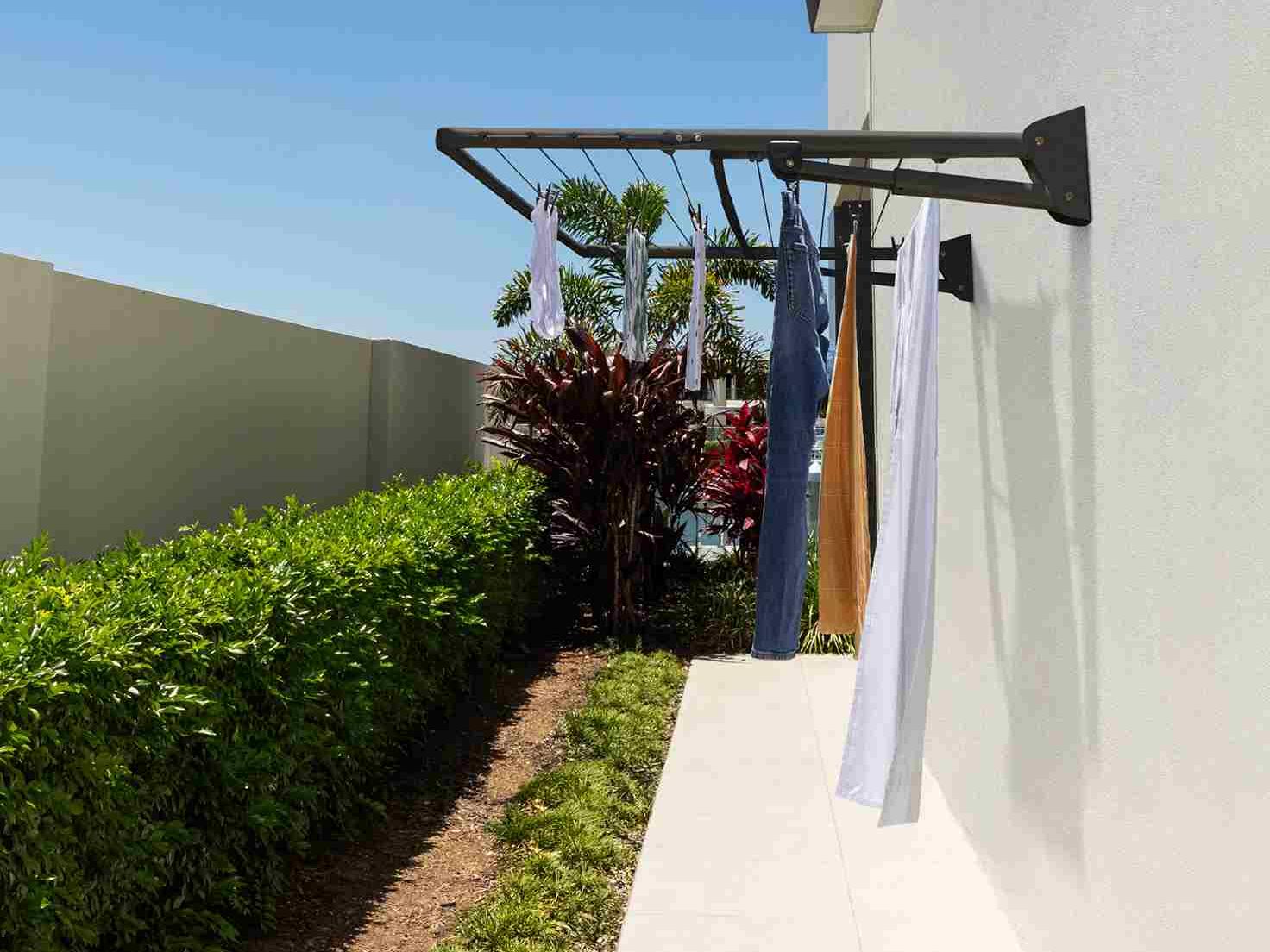 Dual frame design for utmost versatility, spacious enough for a growing family.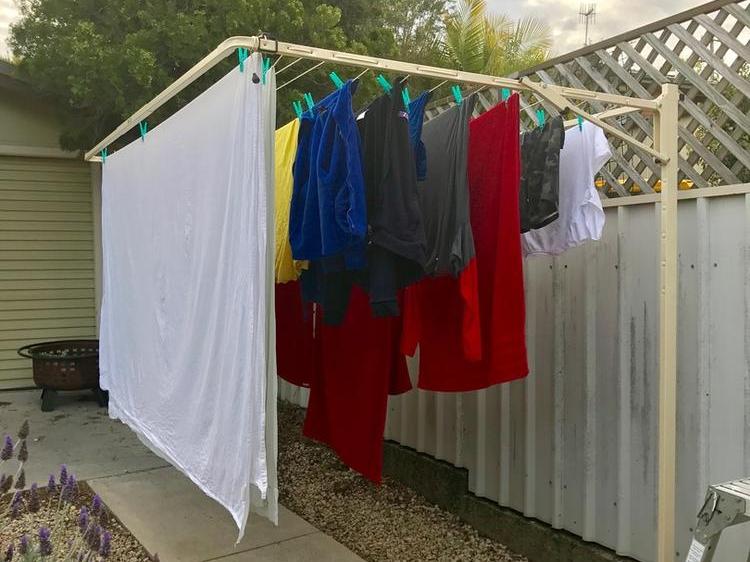 Has a straightforward design, to ensure max reliability.
If you're looking for a clothesline that's both convenient and compact, retractable clotheslines are the way to go.
These clotheslines are perfect for families with minimal space or design concerns...
...as they can be easily retracted when not in use and the lines are kept protected from the elements furthering their useful service life.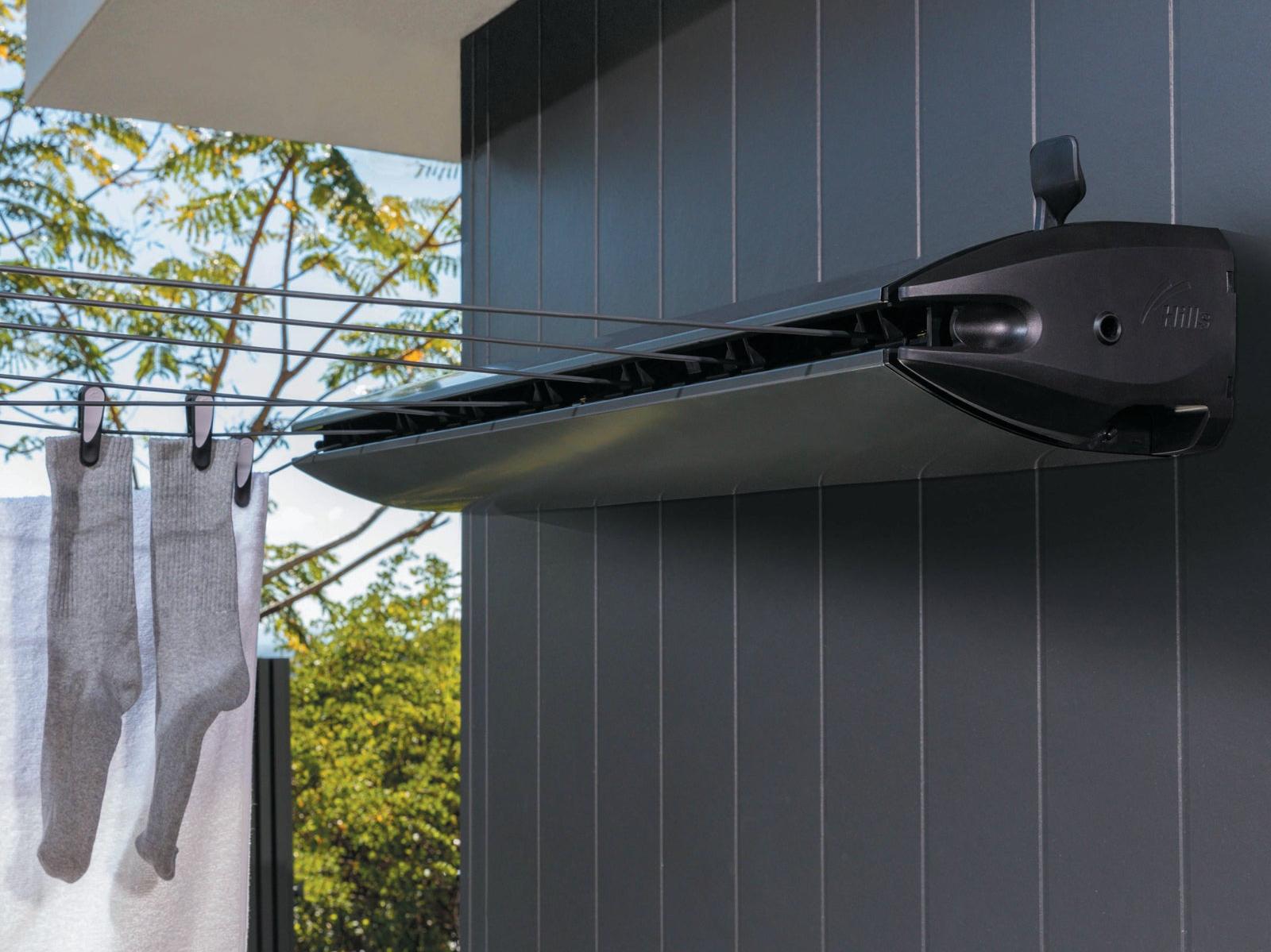 This clothesline is an eco-friendly retractable clothesline with enhanced design.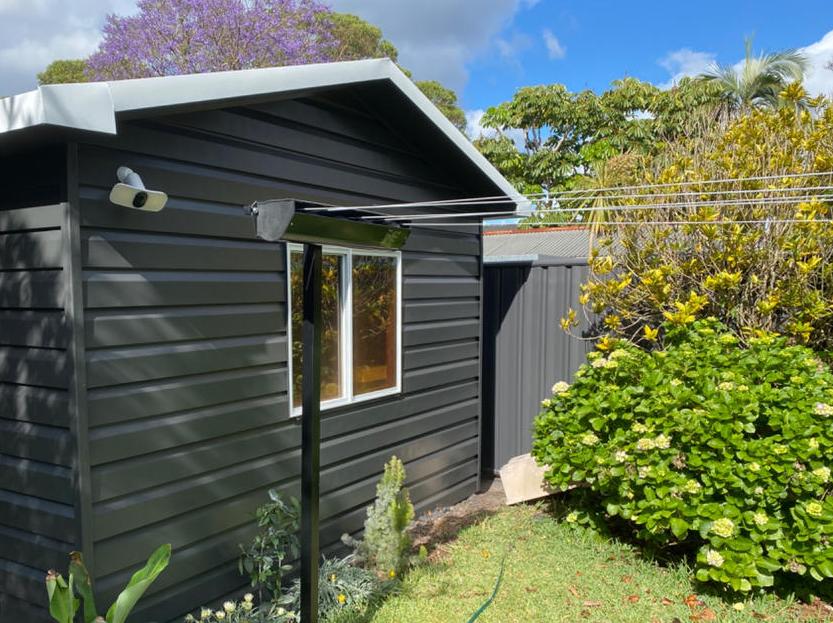 With 50 metres of line space, it can handle king-sized sheets to curtains and more.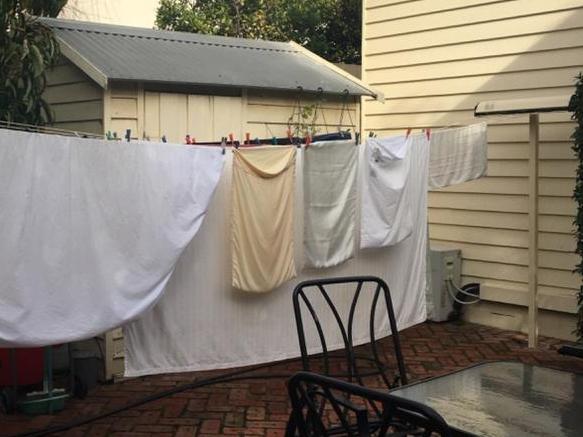 Popular, heavy-duty clothesline, that can handle large laundry loads for a family of 5.
Frequently Asked Questions
In conclusion, finding the perfect clothesline for a family of 5 is an exciting journey that involves considering types, designs, and features.
By exploring rotary, folding frame, and retractable clotheslines, as well as Australian-made and indoor options...
...you can identify the best solution for your family's unique laundry needs.
Don't forget to consider factors such as line length, durability...
...ease of installation, and budget when making your decision.
With the right clothesline, you'll enjoy a more eco-friendly, cost-effective, and convenient laundry drying experience for years to come.